Terror in New York – The Hindu (Nov 3, 2017)
The terrorist attack in New York on Tuesday confirms fears that terrorism, especially in the West, is becoming more decentralised, with individuals radicalised by terrorist ideology taking up arms on their own. For further reading, visit "The Hindu".
This preview is provided here with permission.
Courtesy: The Hindu
Word List-2 (To Improve English Vocabulary)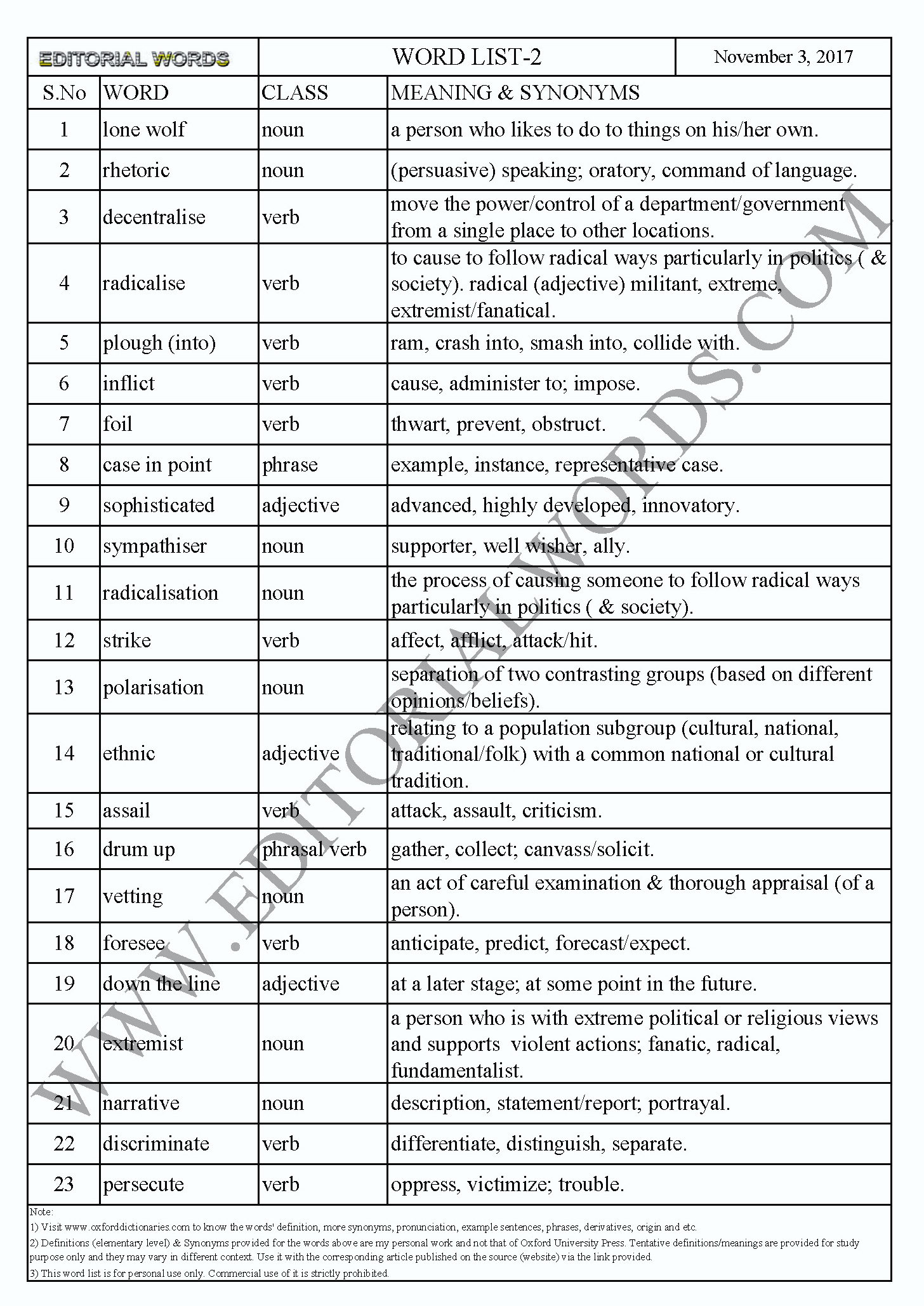 Note:   
Click each one of the words above for their definition, more synonyms, pronunciation, example sentences, phrases, derivatives, origin and etc from http://www.oxforddictionaries.com/.

Definitions (elementary level) & Synonyms provided for the words above are my personal work and not that of Oxford University Press. Tentative definitions/meanings are provided for study purpose only and they may vary in different context. Use it with the corresponding article published on the source (website) via the link provided. 

This word list is for personal use only. Reproduction in any format and/or Commercial use of it is/are strictly prohibited.