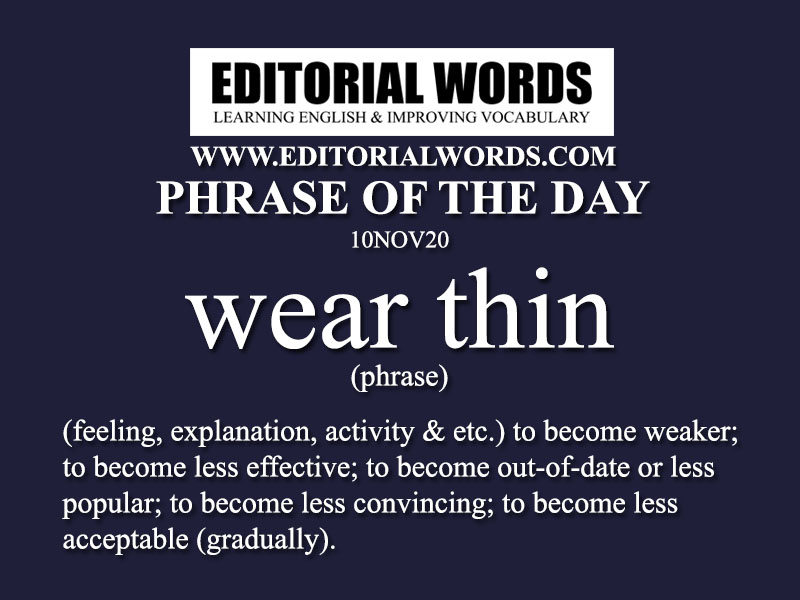 Today's "Phrase of the Day" is "wear thin" and it is a phrase meaning "(feeling, explanation, activity & etc.) to become weaker; to become less effective; to become out-of-date or less popular; to become less convincing; to become less acceptable (gradually)".
Example Sentence: The pandemic is affecting people. And Trump's act had worn thin. People want to be soothed for a bit. Biden is nothing else if not soothing. He basically won the election in the first debate when he told Trump, in a voice of exasperation: "Shut up, man. This is so unpresidential." He spoke on behalf of the majority of Americans.
This phrase is present in The Guardian article Trump was no accident. And the America that made him is still with us and click here to read it.
Courtesy: The Guardian
"Phrasal Verbs" We Learnt Last Week
"Idioms & Phrases" We Learnt Last Week
"Important Definitions" We Learnt Last Week
Recent Word Lists For The Hindu Editorial Articles
Recent Advanced Word Lists For The Hindu Lead Articles