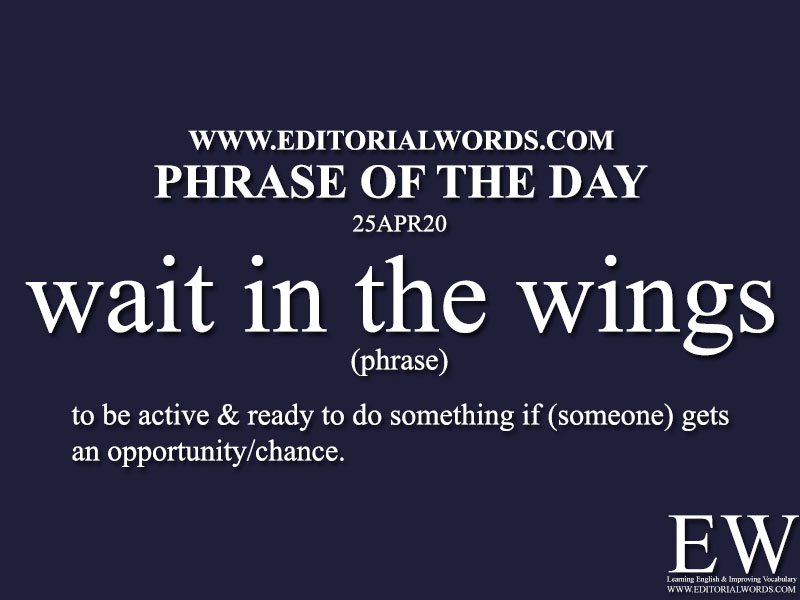 Today's "Phrase of the Day" is wait in the wings and it's meaning is "to be active & ready to do something if (someone) gets an opportunity/chance".
Example Sentence: India bowling coach Bharat Arun stressed depth in pace bowling and a pool of pacemen. India has quite a few pacemen waiting in the wings of international cricket but sadly, with IPL out of the picture, they too would be short of match practice.
This phrase is present in today's The Hindu Sports article Testing times for Indian speedsters and click here to read it.
Courtesy: The Hindu.
"Phrasal Verbs" We Learnt Last Week
"Idioms & Phrases" We Learnt Last Week
"Important Definitions" We Learnt Last Week
Recent Word Lists For The Hindu Editorial Articles