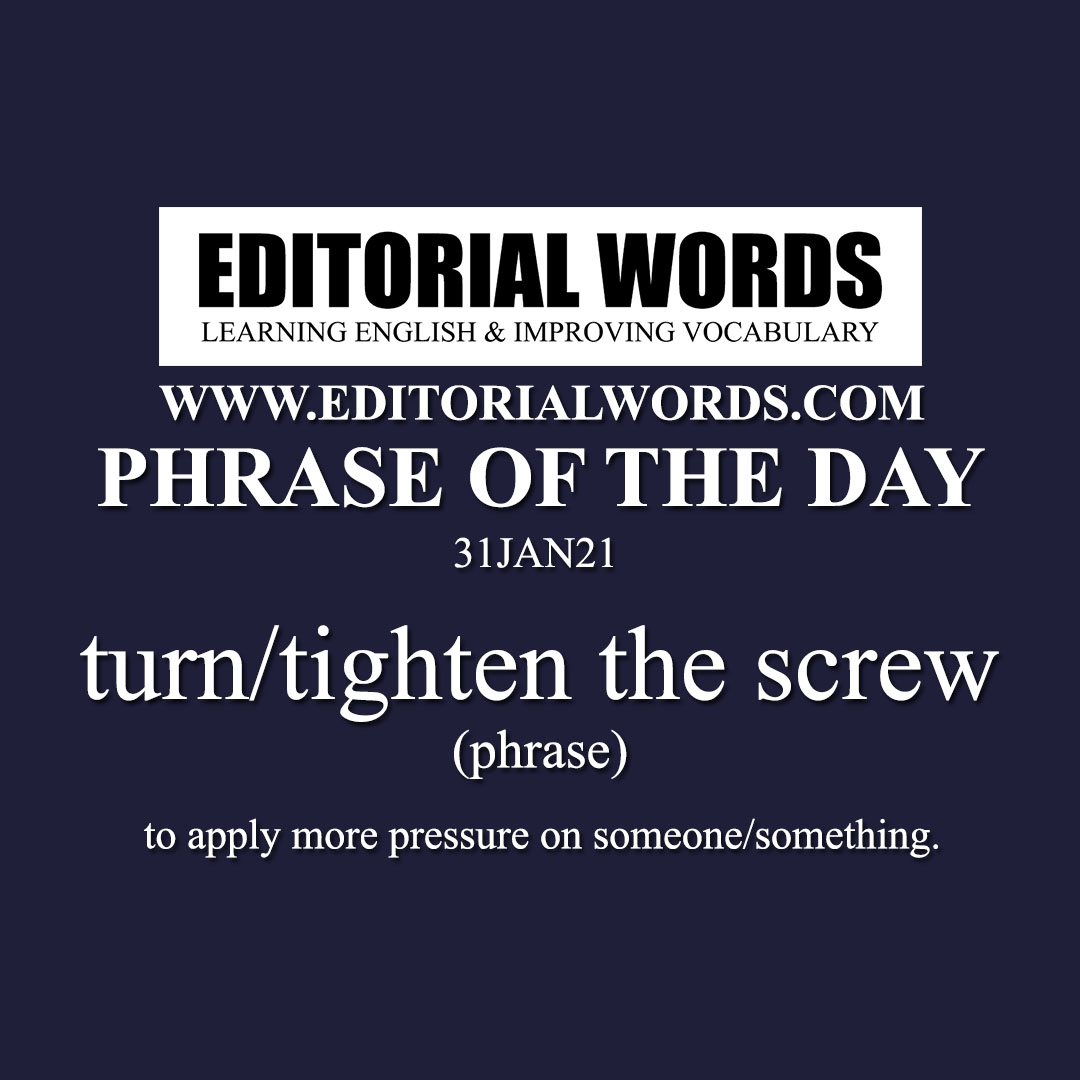 Today's "Phrase of the Day" is "turn/tighten the screw" meaning "to apply more pressure on someone/something".
Example Sentence: The coordinated effort by users of the online forum Reddit to drive up the share price of GameStop and other companies is designed to turn the screw on short-sellers. To the layman, the dynamics at play here can seem dizzyingly labyrinthine. But a good place to start is by understanding what short-selling is – and how the Wall Street wizards who do it could end up being wrong-footed by a group of amateur traders. Short-selling is a way of making money by betting that a company's share price will fall.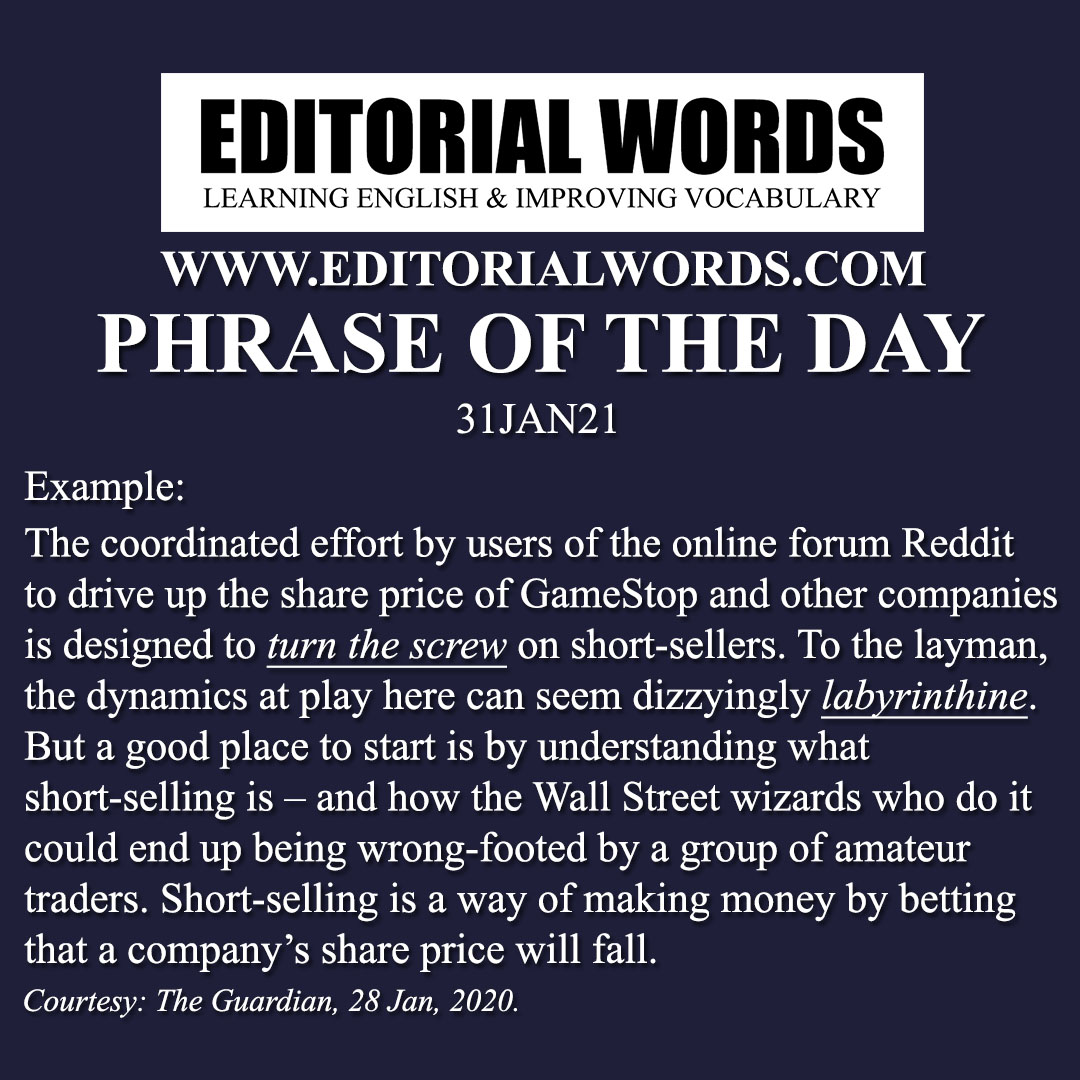 This phrase is present in The Guardian article GameStop: how Reddit amateurs took aim at Wall Street's short-sellers, and click here to read it.
Courtesy: The Guardian
"Phrasal Verbs" We Learnt Last Week
"Idioms & Phrases" We Learnt Last Week
"Important Definitions" We Learnt Last Week
Recent Word Lists For The Hindu Editorial Articles