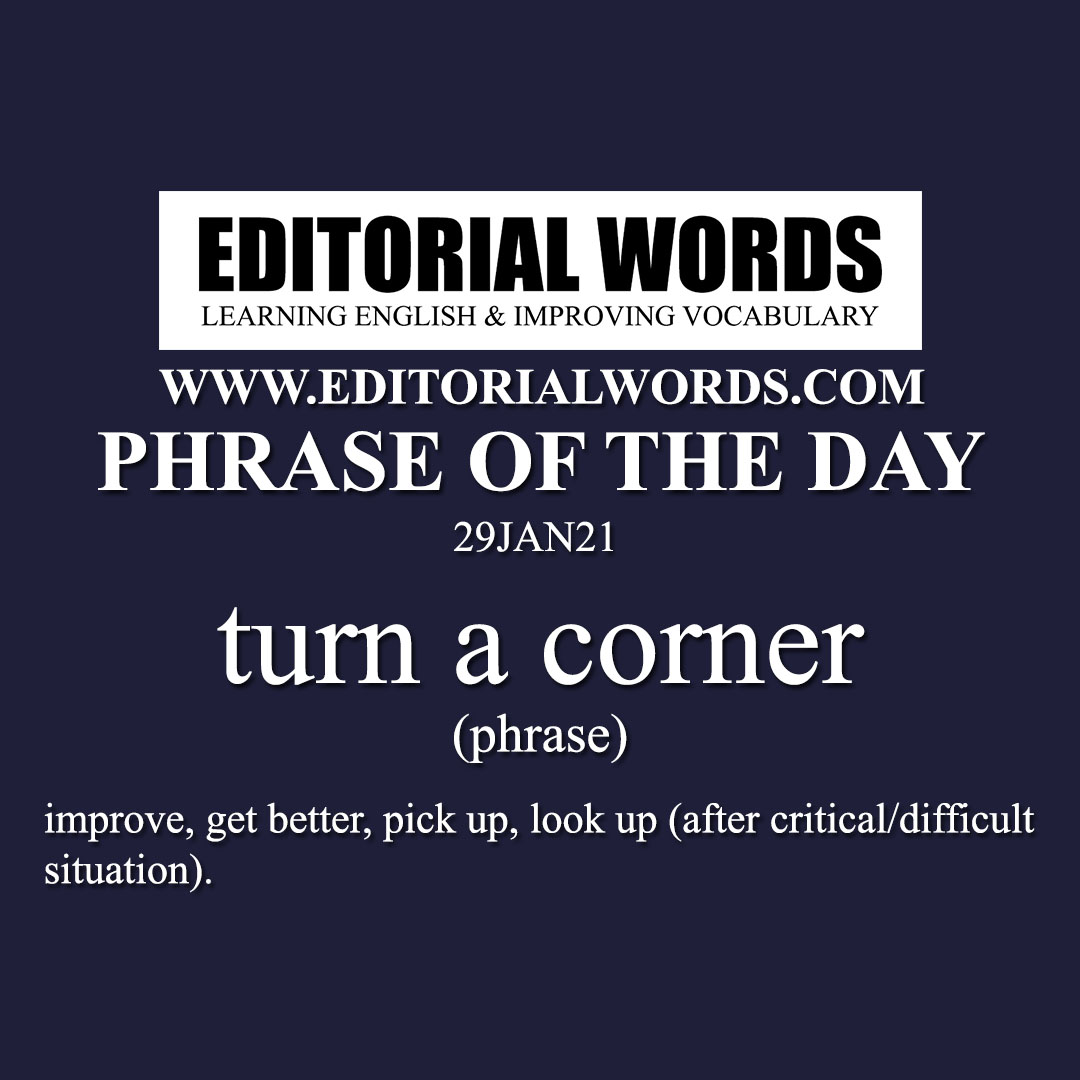 Today's "Phrase of the Day" is "turn a corner" meaning "improve, get better, pick up, look up (after critical/difficult situation)".
Example Sentence: At last, it seems we may be starting to turn a corner, as infections and hospitalisations begin to wane. But you know you are in a mess when you take comfort in the fact that we have "only" 20,000 or so new cases a day, when there are more Covid patients in hospital than during the April peak, and when many hundreds of people are still dying every day.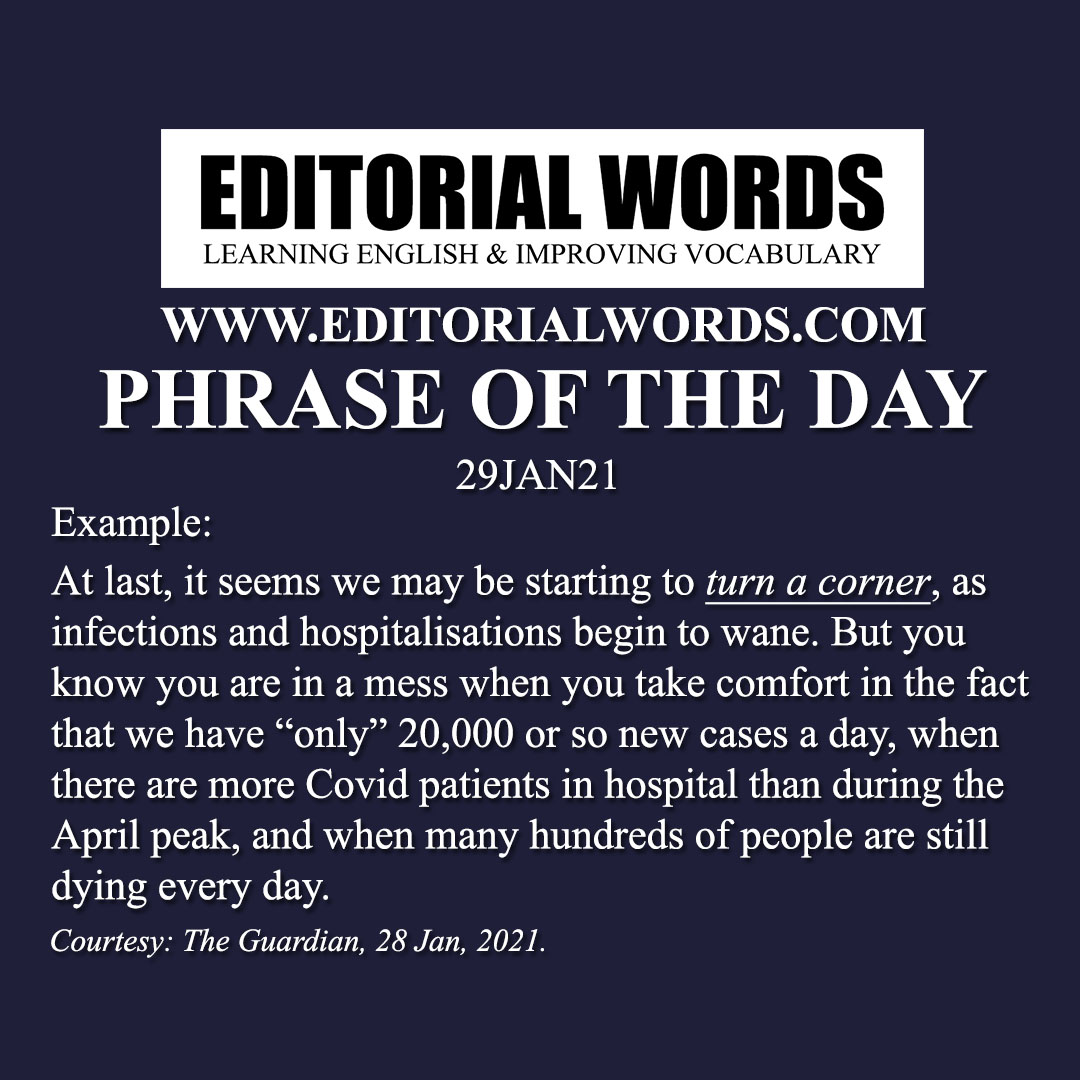 This phrase is present in The Guardian article The public aren't flexing the UK's Covid rules – the rules are just too flexible, and click here to read it.
Courtesy: The Guardian
"Phrasal Verbs" We Learnt Last Week
"Idioms & Phrases" We Learnt Last Week
"Important Definitions" We Learnt Last Week
Recent Word Lists For The Hindu Editorial Articles