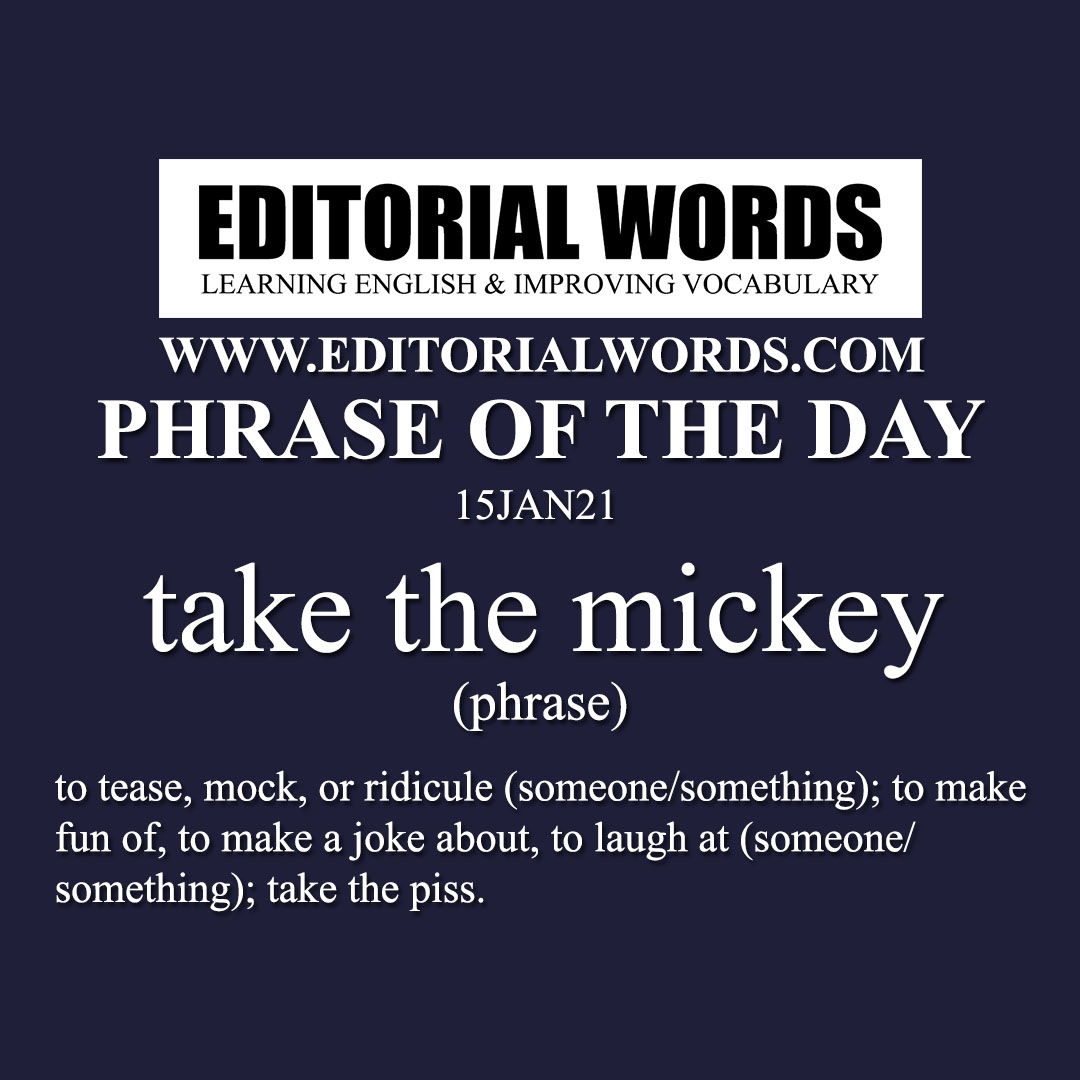 Today's "Phrase of the Day" is "take the mickey" and it is a phrase meaning "to tease, mock, or ridicule (someone/something); to make fun of, to make a joke about, to laugh at (someone/something); take the piss".
Example Sentence: Operation "blame the public" is in full swing. Health secretary Matt Hancock tells the nation that people are "taking the mickey" by using a rule allowing us to exercise with another person to socialise. Home secretary Priti Patel damns rule-breakers for risking the health of the nation, while newspapers point fingers at people stopping for a chat outside coffee shops: "CARELESS TALK COSTS LIVES," bellows the Metro's front page.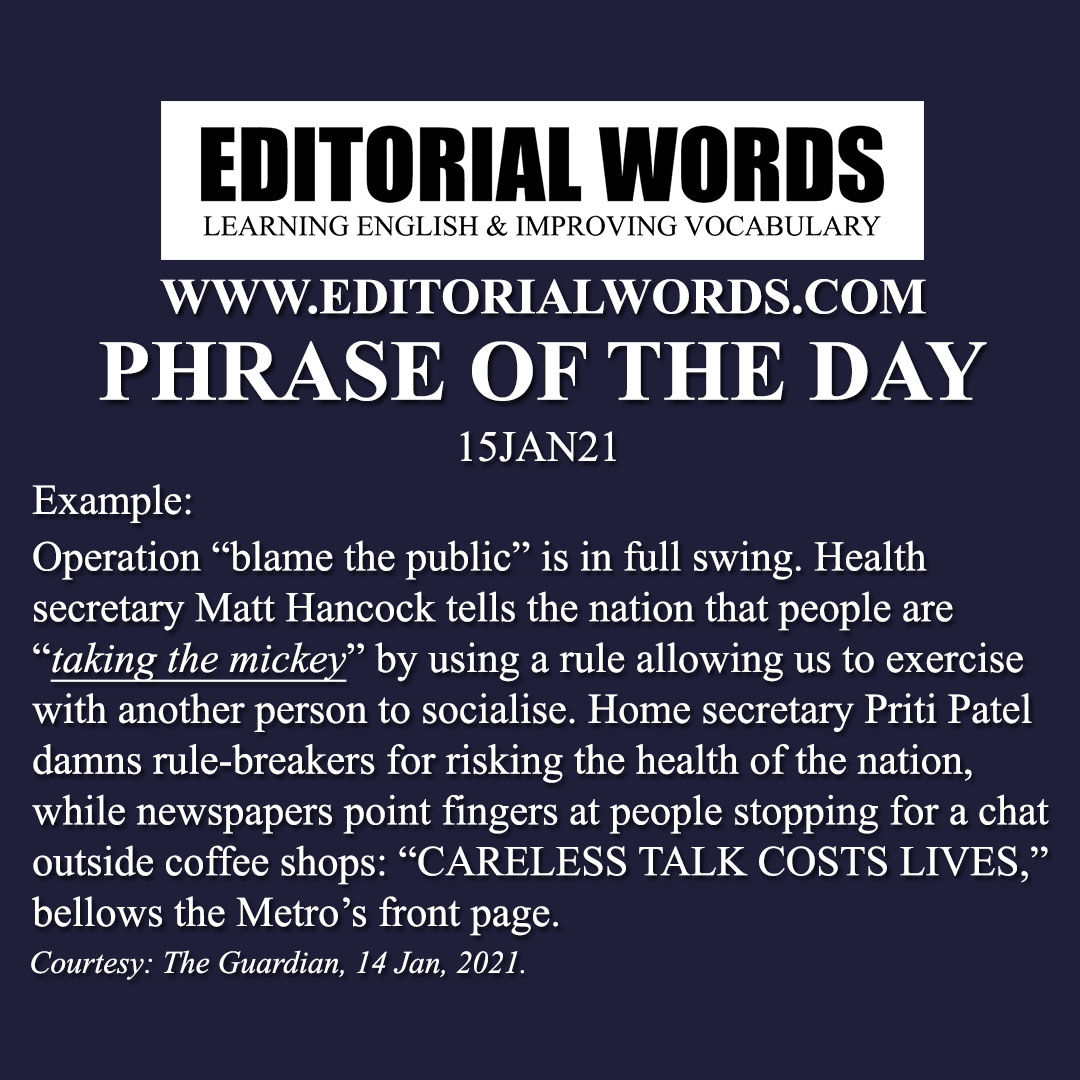 This phrase is present in The Guardian article Operation 'blame the public' wilfully ignores Covid-unsafe workplaces, and click here to read it.
Courtesy: The Guardian
"Phrasal Verbs" We Learnt Last Week
"Idioms & Phrases" We Learnt Last Week
"Important Definitions" We Learnt Last Week
Recent Word Lists For The Hindu Editorial Articles