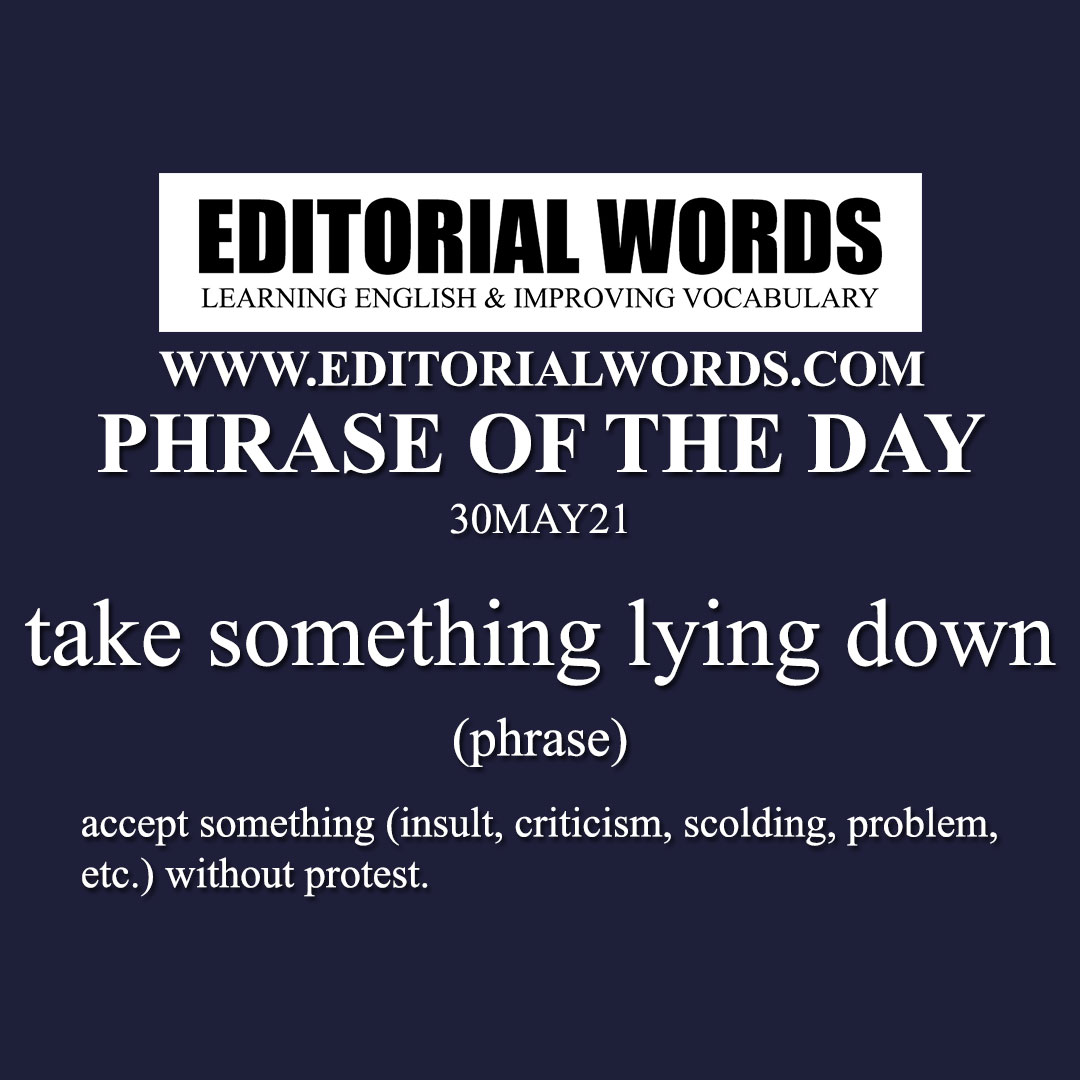 Today's "Phrase of the Day" is "take something lying down" and its meaning is "accept something (insult, criticism, scolding, problem, etc.) without protest".
Example Sentence: Throughout Amazon's supply chain, Bezos's behemoth violates workers' safety, dignity and privacy, putting them to work in worksites designed to squeeze as much labor out of them for as little money as possible. Workers do not take this lying down. Supported by a myriad (a lot) of progressive allies, there is labor resistance all over Amazon's global map, with strikes and protests from Spain to São Paulo, from Delhi to Berlin.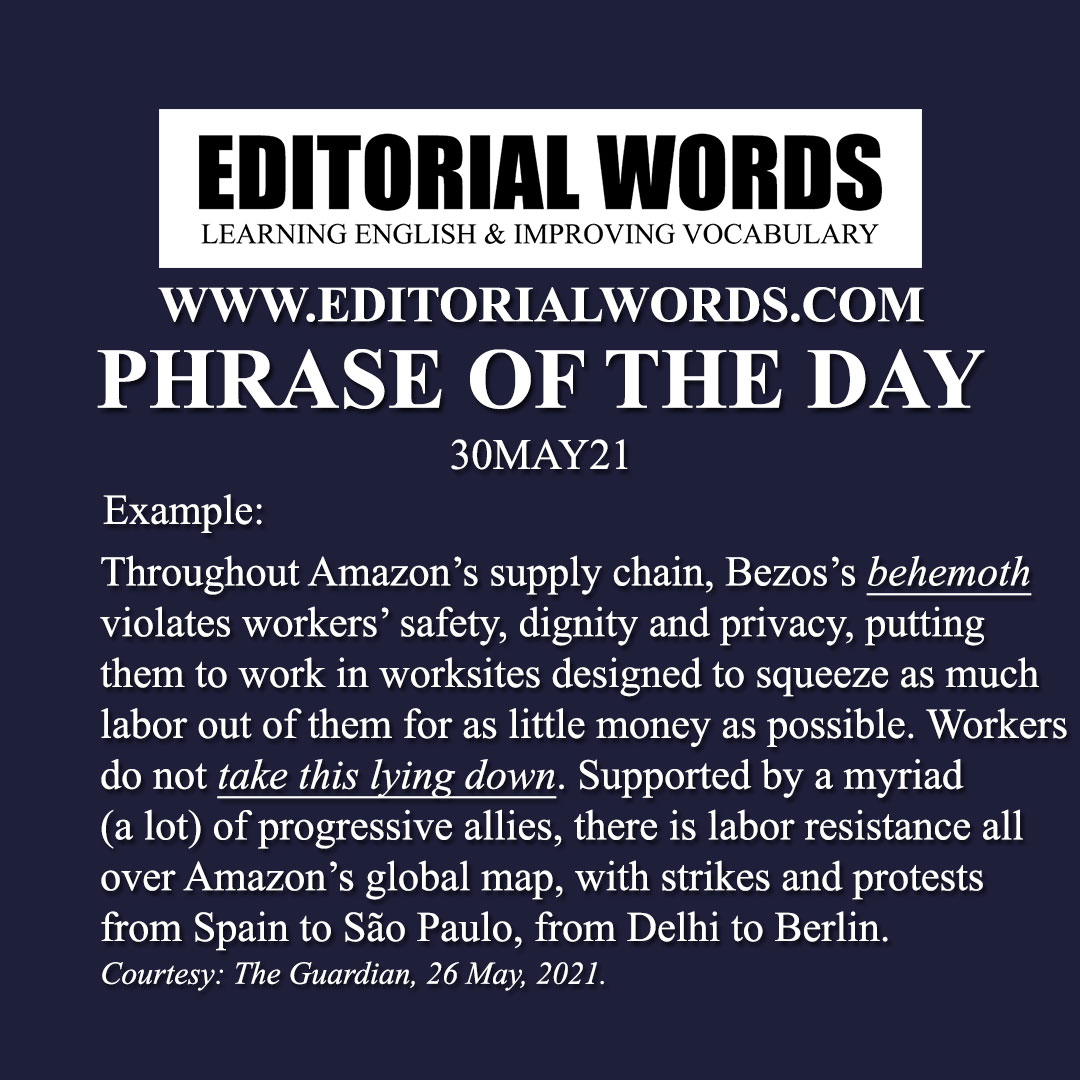 This phrase is present in The Guardian article Amazon workers are rising up around the world to say: enough and click here to read it.
Courtesy: The Guardian
"Phrasal Verbs" We Learnt Last Week
"Idioms & Phrases" We Learnt Last Week
"Important Definitions" We Learnt Last Week
Recent Word Lists For The Hindu Editorial Articles