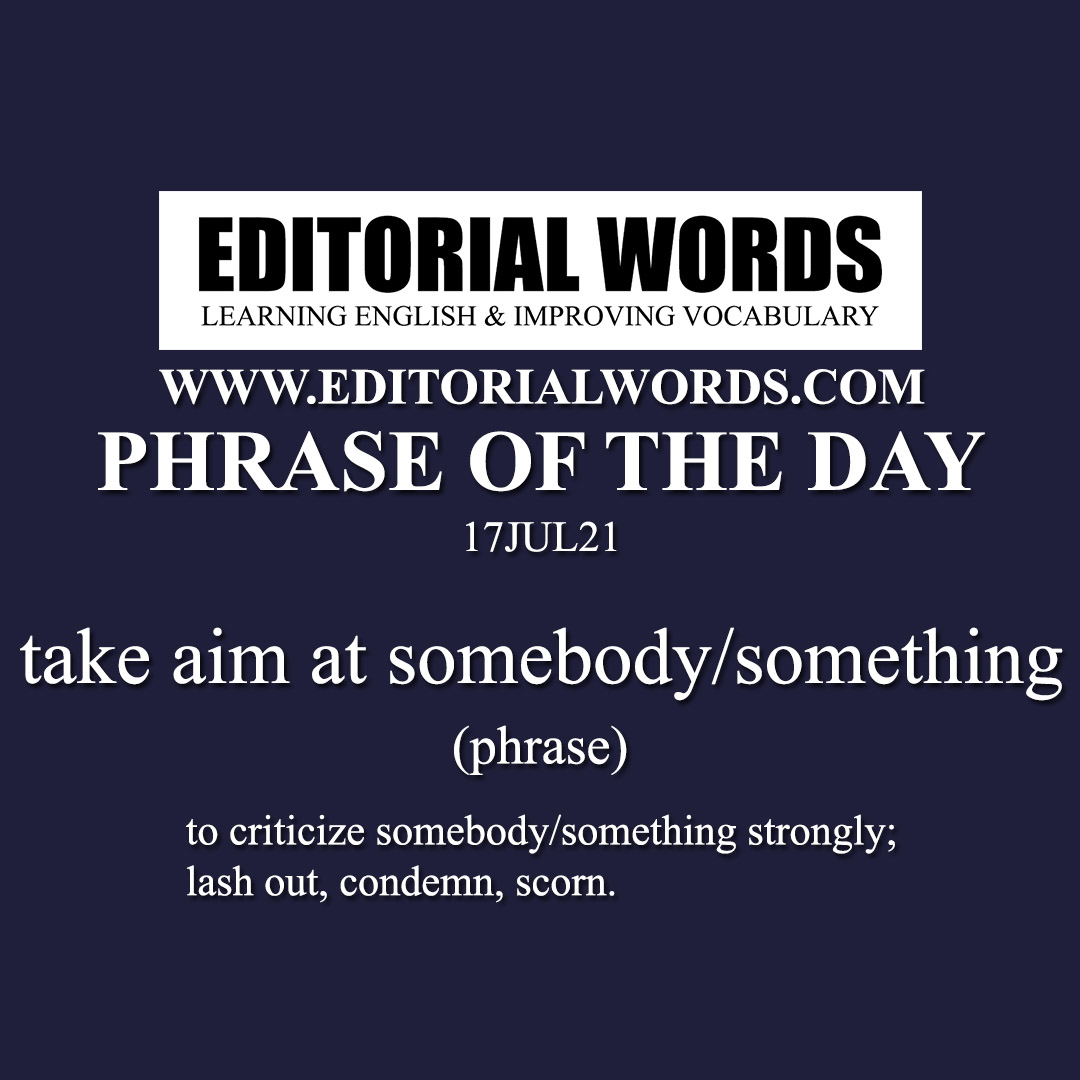 Today's "Phrase of the Day" is take aim at somebody/something and its meaning is "to criticize somebody/something strongly; lash out, condemn, scorn".
Example Sentence: The prospect of subscription models dwarfing (minimizing) box office receipts (revenues) as a source of income for studios is spooking (frightening) both cinephiles and cinema chains. In a recent essay on the films of Federico Fellini, the great American director Martin Scorsese took aim at the way streaming platforms package movies up with other kinds of "content" to be consumed on demand.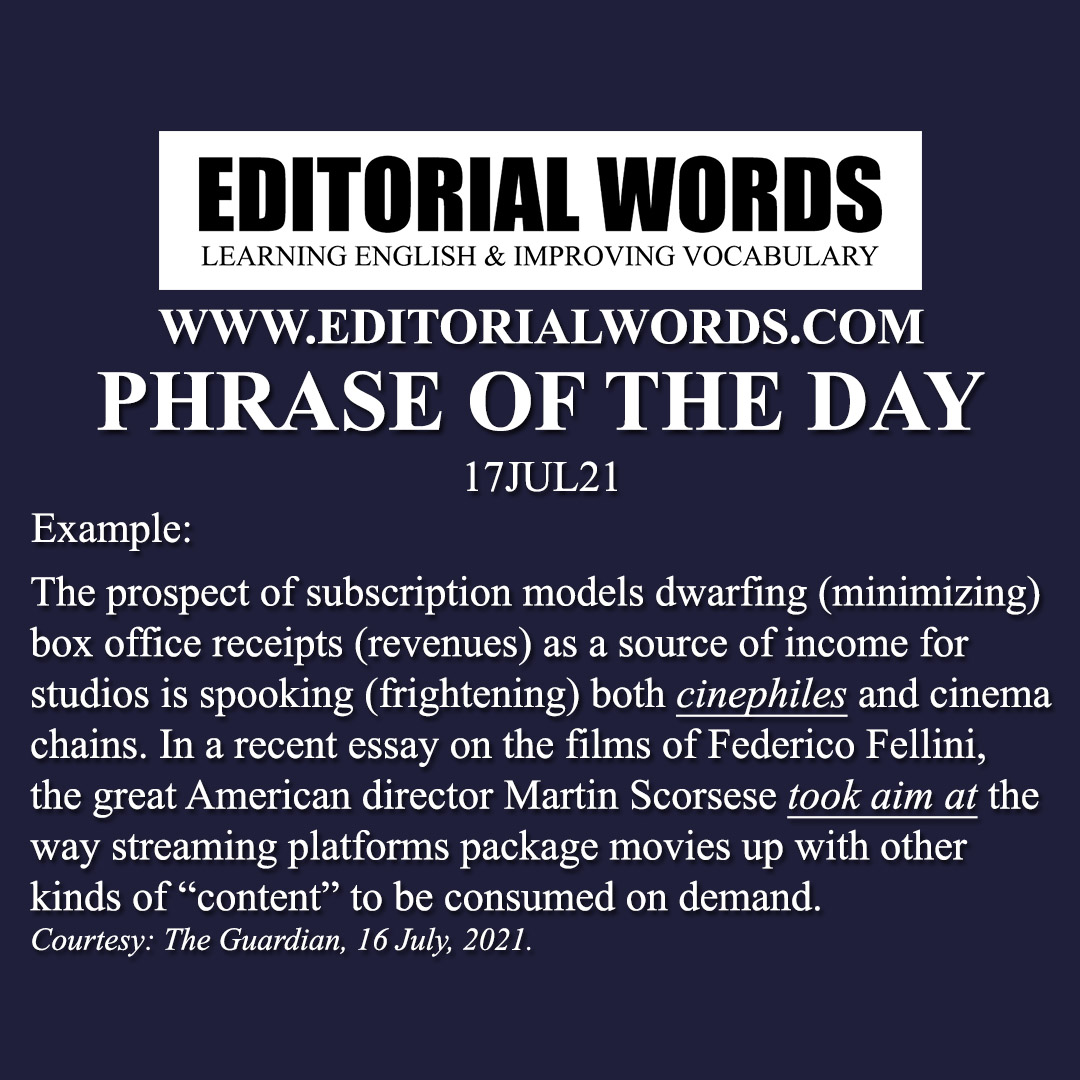 This word is present in The Guardian article The Guardian view on the future of cinema: don't panic… and click here to read it.
Courtesy: The Guardian
"Phrasal Verbs" We Learnt Last Week
"Idioms & Phrases" We Learnt Last Week
"Important Definitions" We Learnt Last Week
Recent Word Lists For The Hindu Editorial Articles