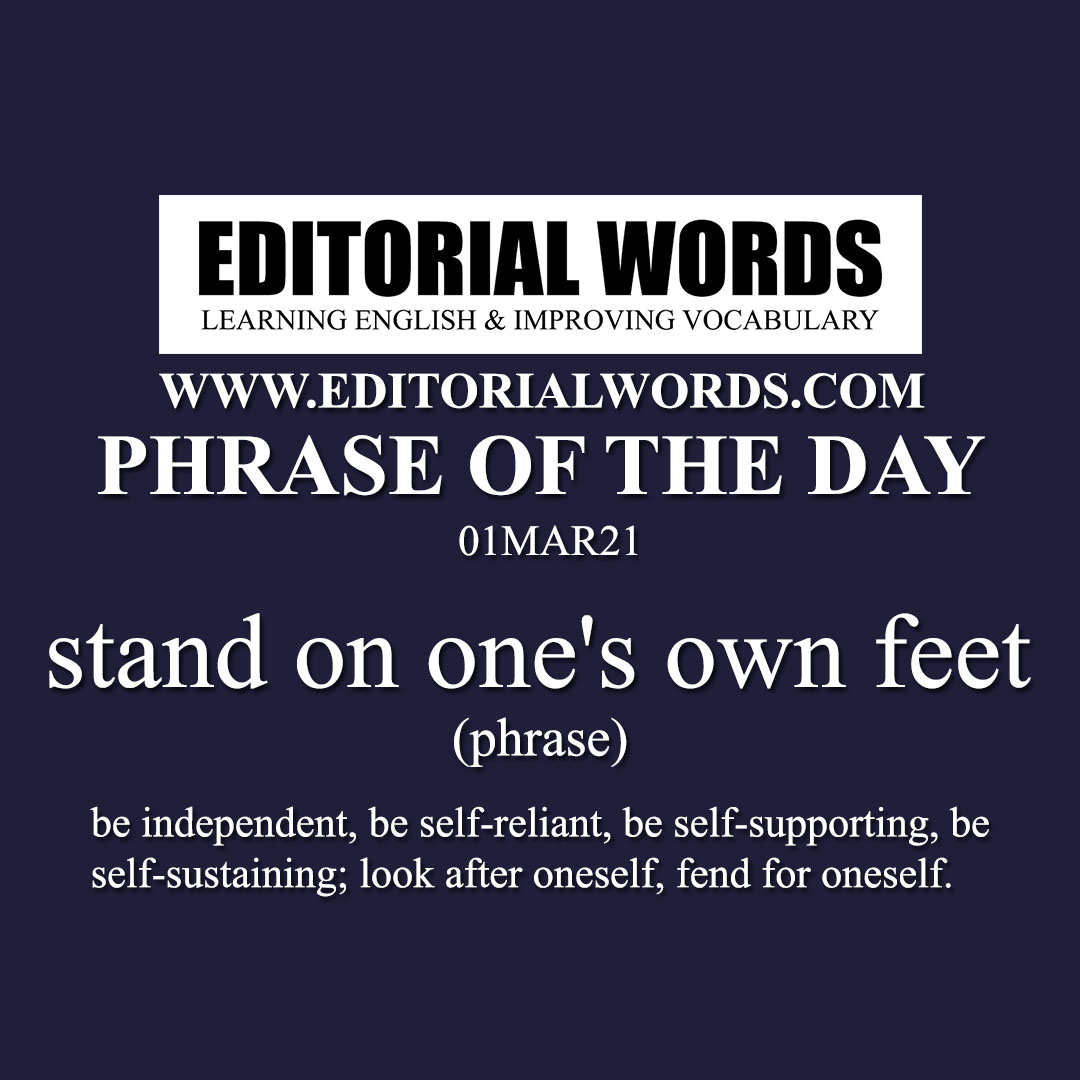 Today's "Phrase of the Day" is " stand on one's own feet" and its meaning is "be independent, be self-reliant, be self-supporting, be self-sustaining; look after oneself, fend for oneself".
Example Sentence: Ambassador of Denmark Freddy Svane said several leading Danish companies were interested in investing in areas like renewable energy, environment, shipping and innovation in India. "I am pretty sure that India will be able to sustain the actual development and that will help the country in the long-run. India needs to stand on its own feet; needs to pursue its own interest," the envoy added.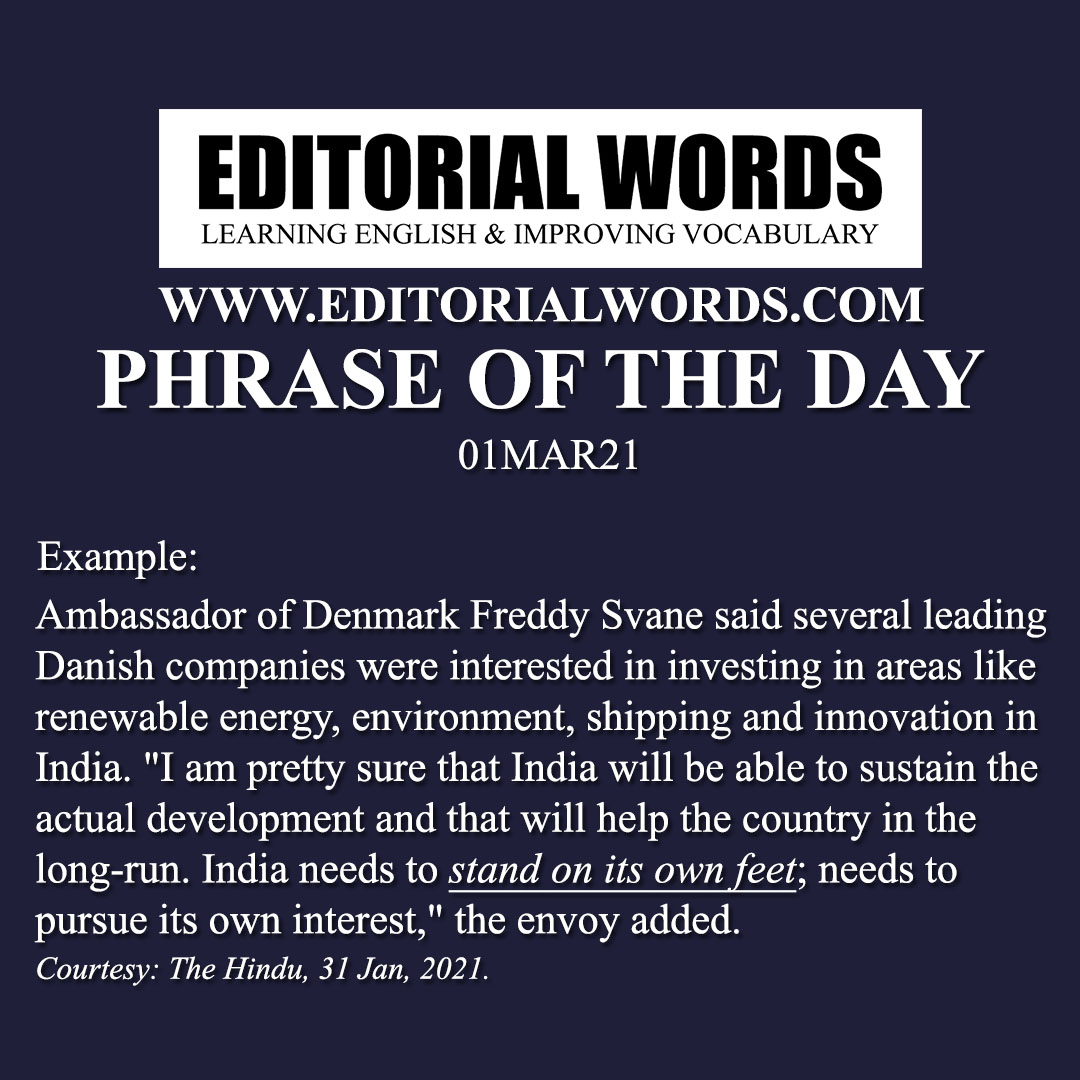 This phrase is present in The Hindu article Coronavirus | India to come out of COVID-19 pandemic as one of the global winners: Danish envoy and click here to read it.
Courtesy: The Hindu
"Phrasal Verbs" We Learnt Last Week
"Idioms & Phrases" We Learnt Last Week
"Important Definitions" We Learnt Last Week
Recent Word Lists For The Hindu Editorial Articles