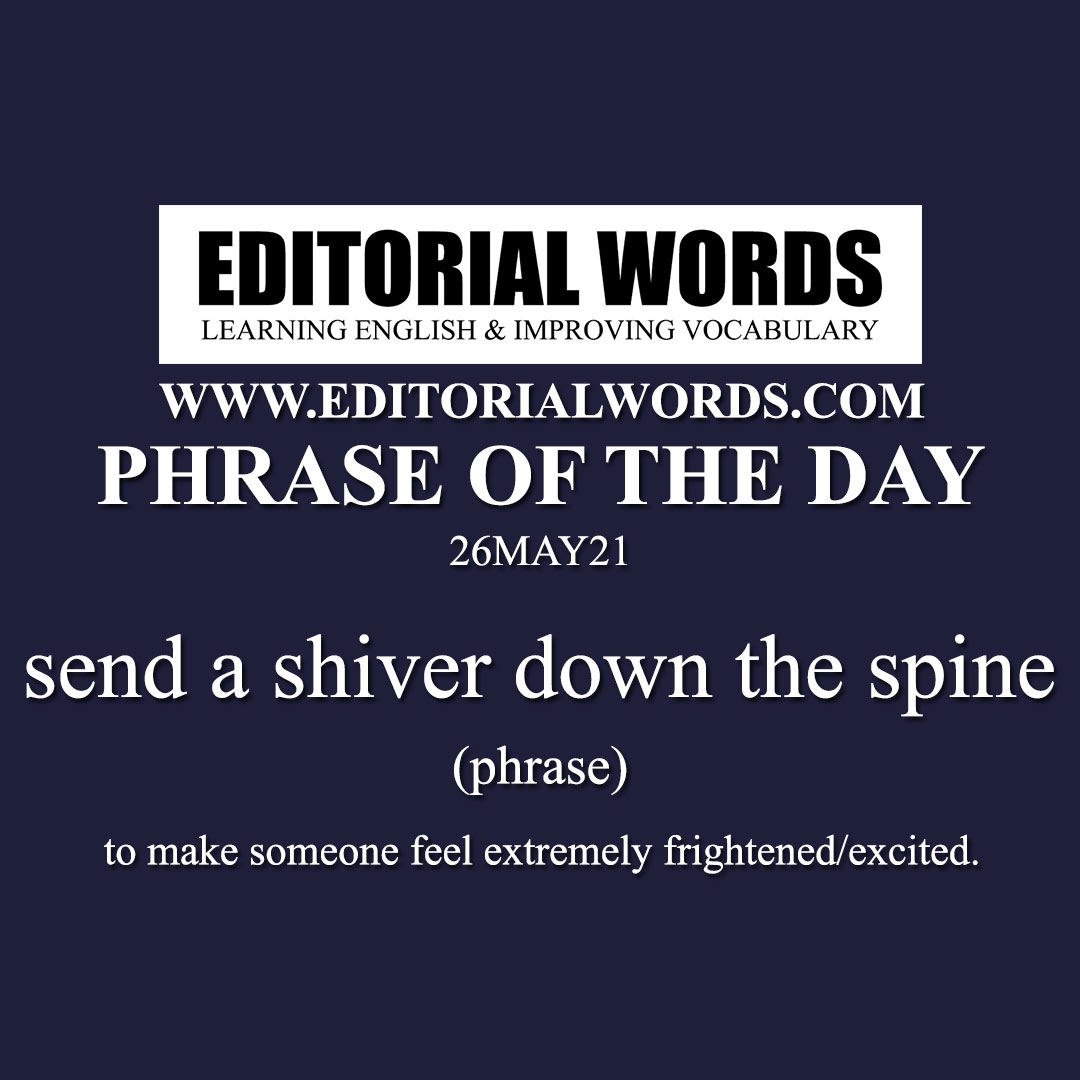 Today's "Phrase of the Day" is "send a shiver down the spine" and its meaning is "to make someone feel extremely frightened/excited".
Example Sentence: The effect on other Belarusian dissidents will be chilling…The international community must do everything possible to keep a spotlight on the case of Mr Protasevich, and the hundreds of other detainees facing uncertain fates in Minsk prisons… Monday's outrage will send a shiver down the spine of every overseas critic of an authoritarian regime.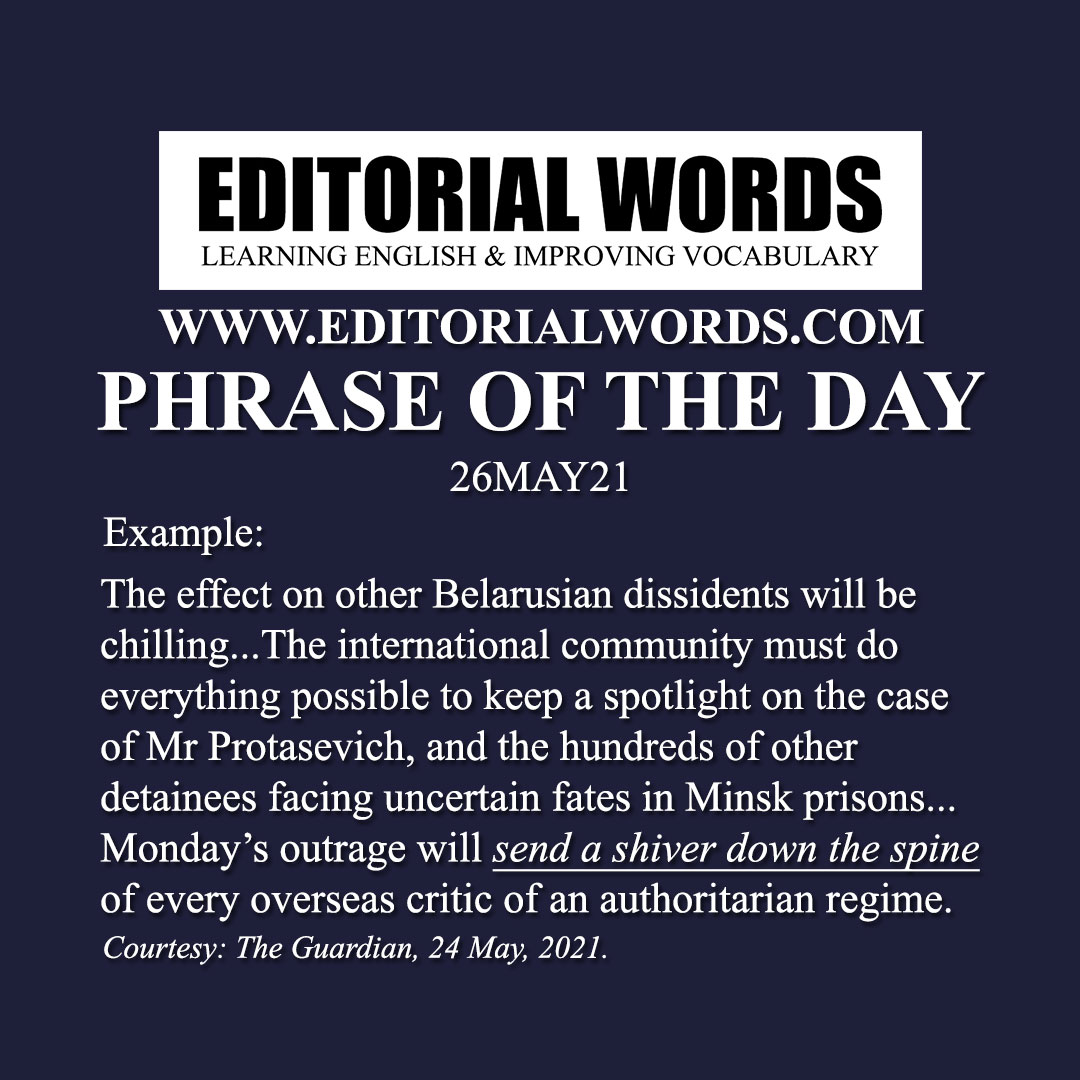 This phrase is present in The Guardian article The Guardian view on Belarus: a line has been crossed and click here to read it.
Courtesy: The Guardian
"Phrasal Verbs" We Learnt Last Week
"Idioms & Phrases" We Learnt Last Week
"Important Definitions" We Learnt Last Week
Recent Word Lists For The Hindu Editorial Articles