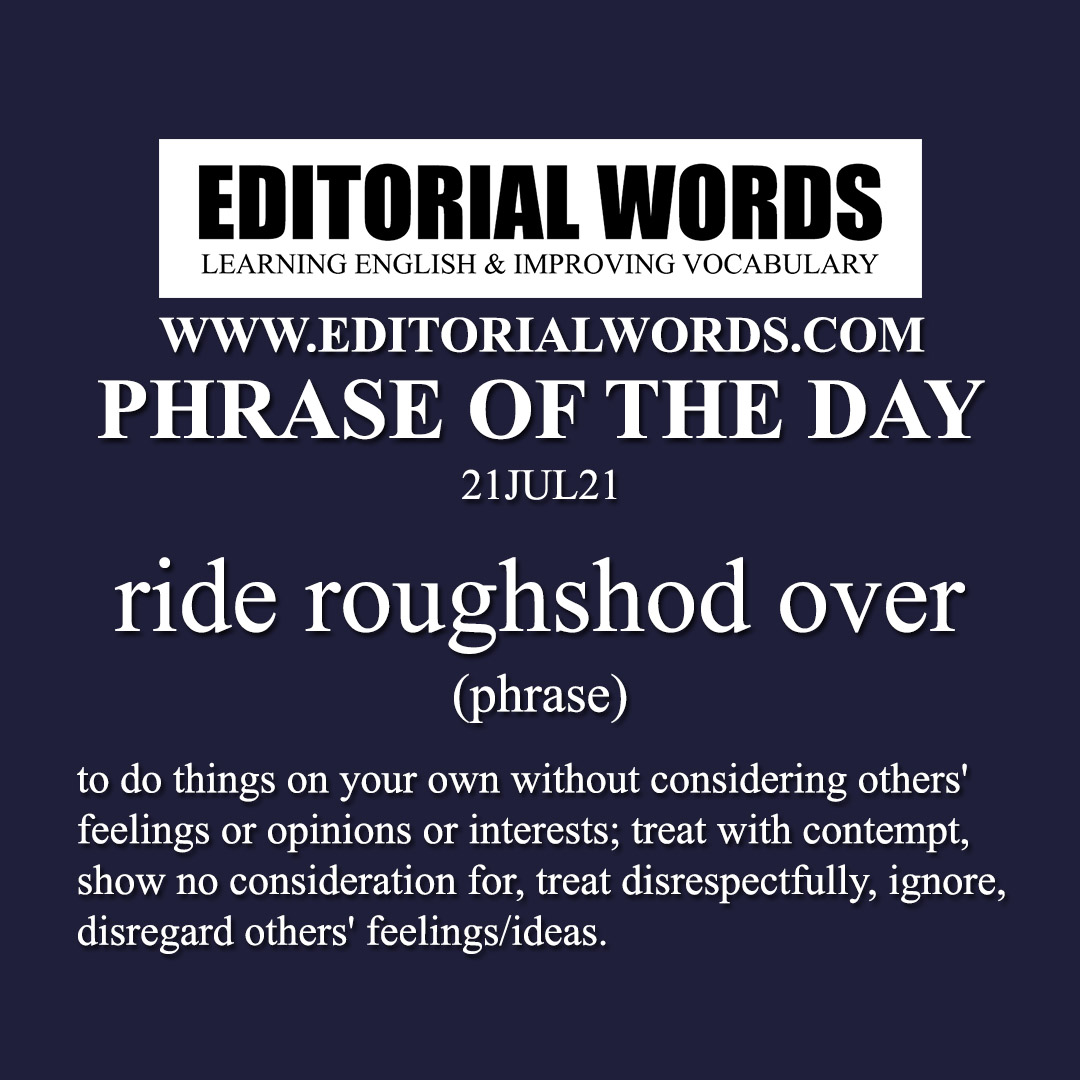 Today's "Phrase of the Day" is ride roughshod over and its meaning is "to do things on your own without considering others' feelings or opinions or interests; treat with contempt, show no consideration for, treat disrespectfully, ignore, disregard others' feelings/ideas".
Example Sentence: The misplaced assertion of authority by the Gandhis (Sonia, Rahul and Priyanka) in riding roughshod over the CM and MPs, is a repeat of the old mistakes that pushed regional satraps out of its fold. Mamata Banerjee, Himanta Biswa Sarma, and Y.S. Jagan Mohan Reddy are outstanding political minds who command power in their respective States as CMs of West Bengal, Assam and Andhra Pradesh.
This phrase is present in The Hindu article Laughter challenge: On political calculus of Congress and click here to read it.
Courtesy: The Hindu
"Phrasal Verbs" We Learnt Last Week
"Idioms & Phrases" We Learnt Last Week
"Important Definitions" We Learnt Last Week
Recent Word Lists For The Hindu Editorial Articles