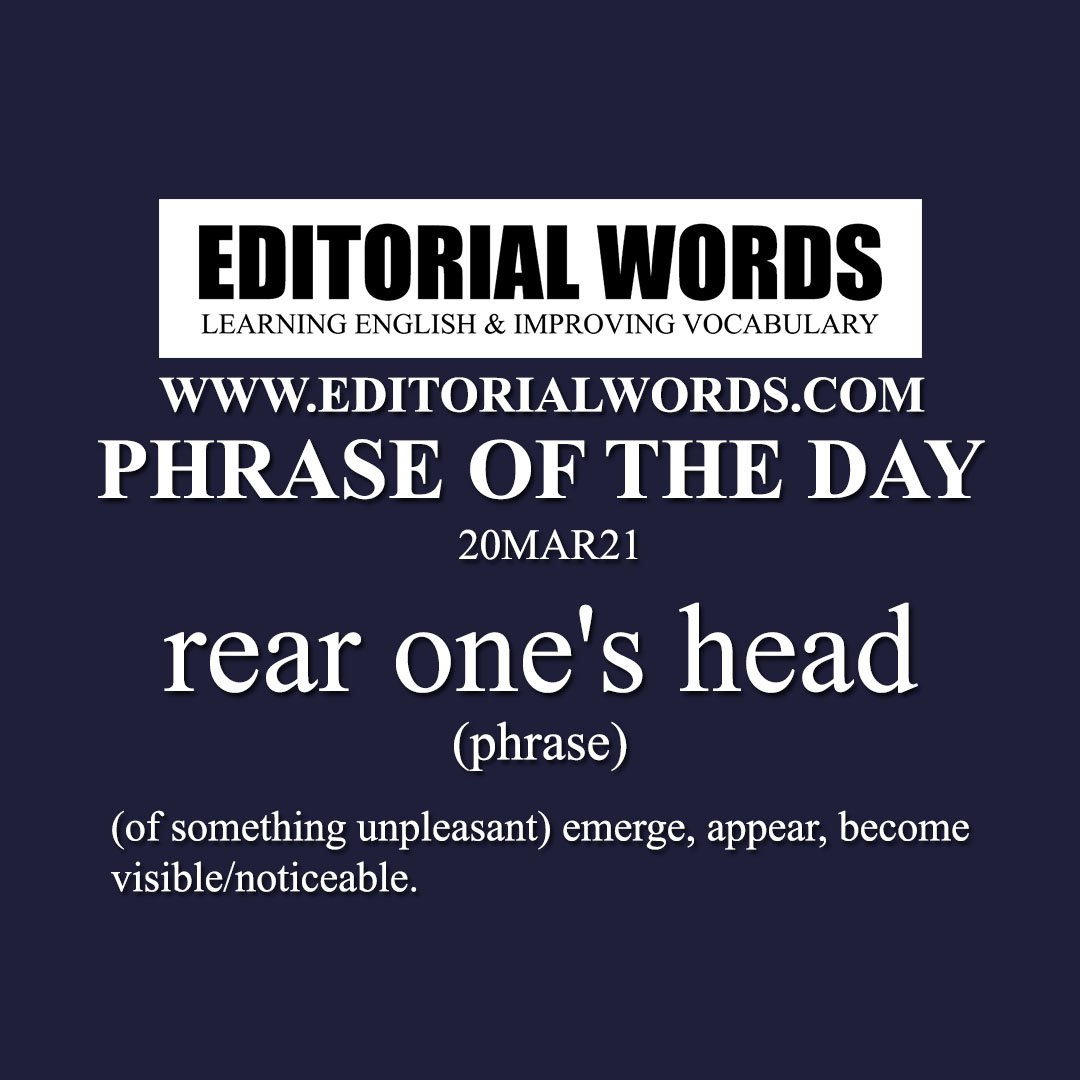 Today's "Phrase of the Day" is "rear one's head" and its meaning is "(of something unpleasant) emerge, appear, become visible/noticeable".
Example Sentence: "I don't know if I'm a role model now, but I'm doing everything I can to show people that a girl playing football is normal," Lisa Zimouche told FIFA.com. Even after she had earned her place in team (Paris Saint-Germain), gender bias sometimes reared its head. "On occasion, our opponents would brag that they were going to beat us because there was a girl on our team," said Lisa. "But it was a source of motivation for me. I wanted to show them that they were wrong."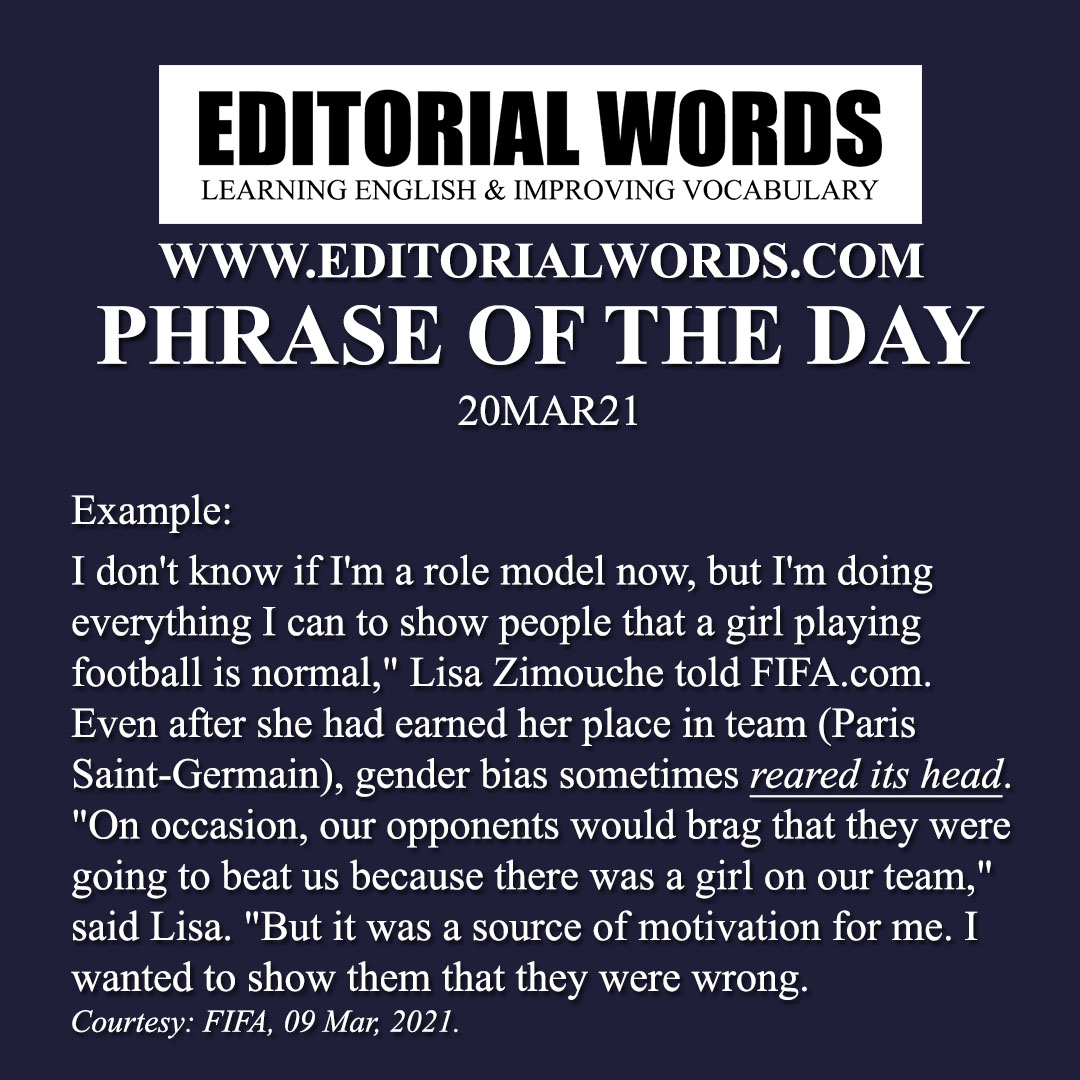 This phrase is present in The FIFA article The girl using tricks to enrapture and inspire and click here to read it.
Courtesy: FIFA
"Phrasal Verbs" We Learnt Last Week
"Idioms & Phrases" We Learnt Last Week
"Important Definitions" We Learnt Last Week
Recent Word Lists For The Hindu Editorial Articles