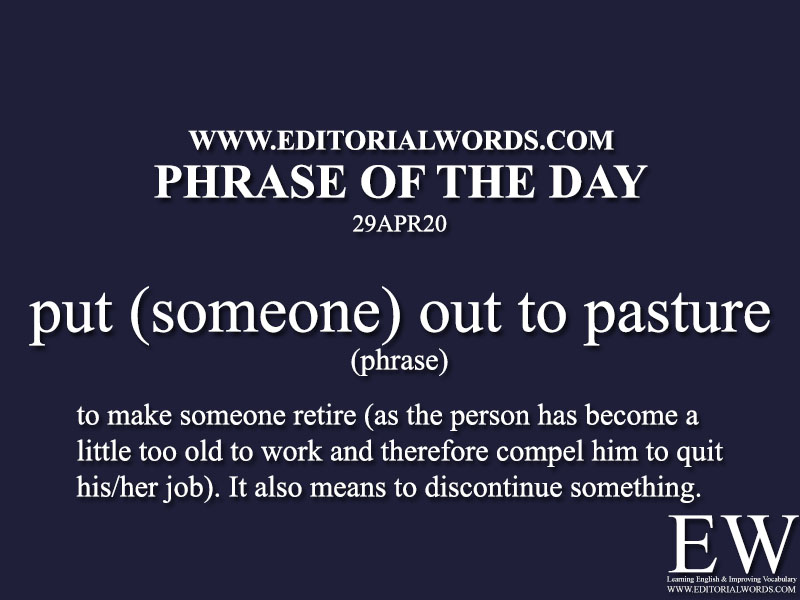 Today's "Phrase of the Day" is put (someone) out to pasture and it's meaning is "to make someone retire (as the person has become a little too old to work and therefore compel him to quit his/her job). It also means to discontinue something".
Example Sentence: England's focus for the moment is the new tournament, the Hundred, which the board hopes will bring in much-needed money. Currently the Hundred is to England what the IPL is to India — a cash cow that is in danger of being put out to pasture.
This phrase is present in today's The Hindu Sports article Desperate ideas we must take seriously in desperate times and click here to read it.
Courtesy: The Hindu.
"Phrasal Verbs" We Learnt Last Week
"Idioms & Phrases" We Learnt Last Week
"Important Definitions" We Learnt Last Week
Recent Word Lists For The Hindu Editorial Articles