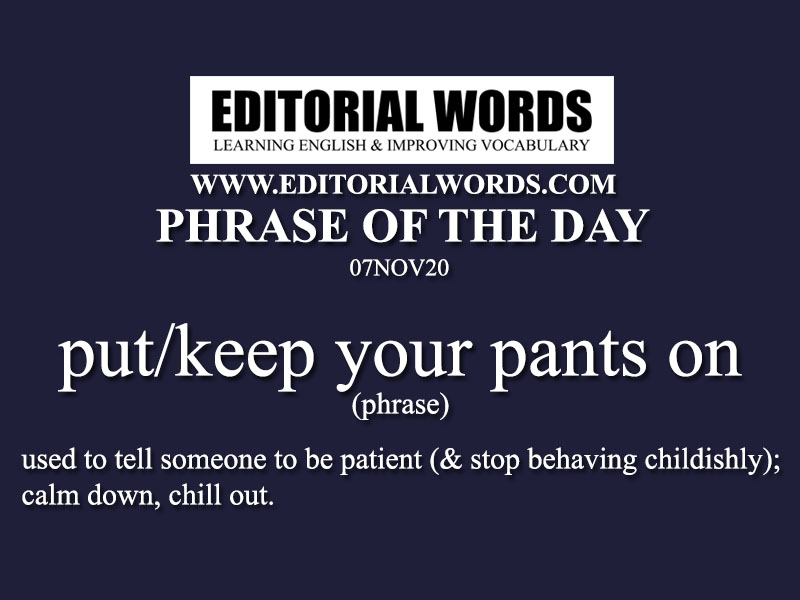 Today's "Phrase of the Day" is "put/keep your pants on" and it is a phrase meaning "used to tell someone to be patient (& stop behaving childishly); calm down, chill out".
Example Sentence: Philadelphia Mayor Jim Kenney tells a press conference that Donald Trump should 'put his big boy pants on', acknowledge his defeat and congratulate Joe Biden as the winner of the US presidential election.
This phrase is present in The Guardian article Philadelphia mayor tells Trump to accept he lost – video and click here to read it.
Courtesy: The Guardian
"Phrasal Verbs" We Learnt Last Week
"Idioms & Phrases" We Learnt Last Week
"Important Definitions" We Learnt Last Week
Recent Word Lists For The Hindu Editorial Articles
Recent Advanced Word Lists For The Hindu Lead Articles