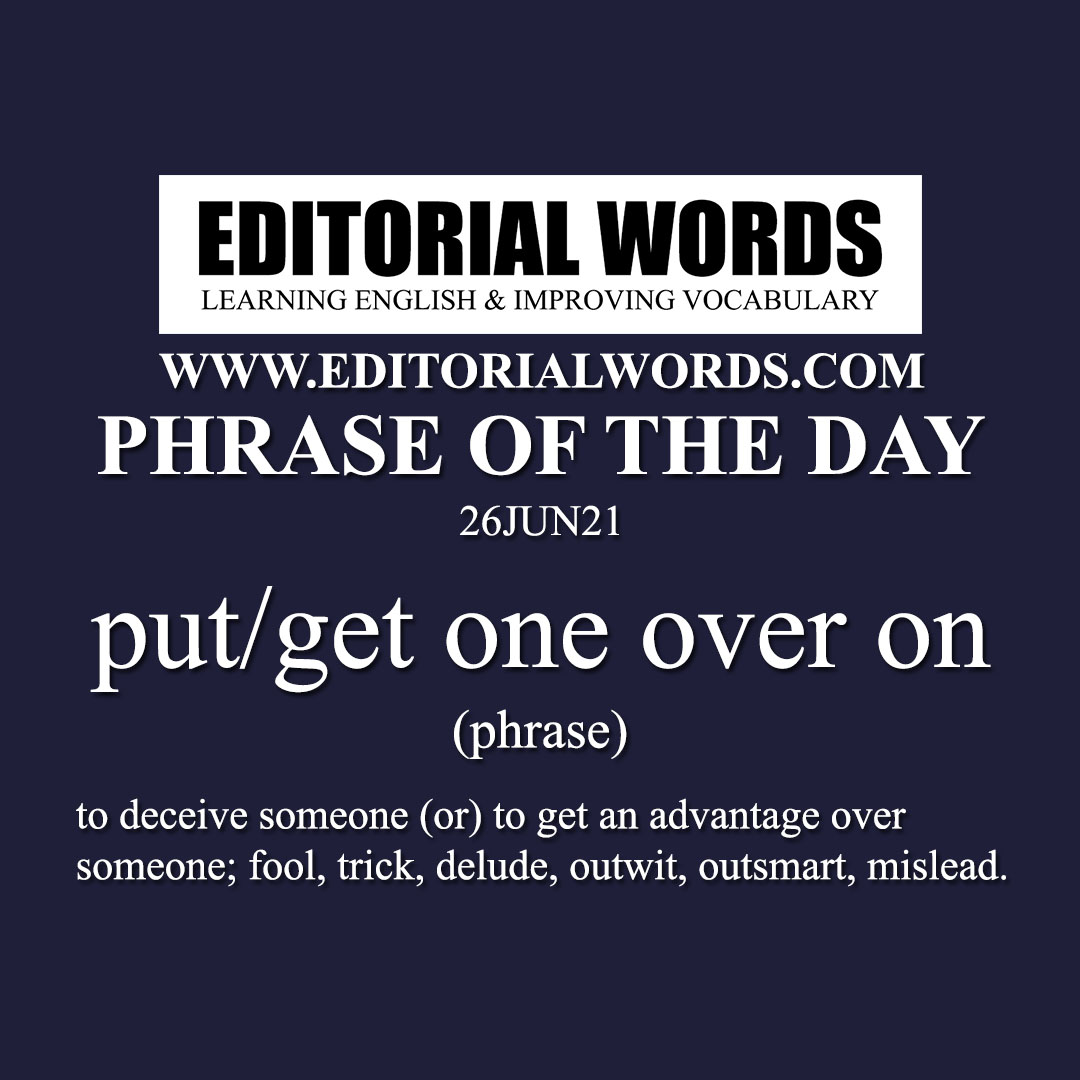 Today's "Phrase of the Day" is put/get one over on and it is a phrase meaning "to deceive someone (or) to get an advantage over someone; fool, trick, delude, outwit, outsmart, mislead".
Example Sentence: When lockdowns began to lift, this spring and last, some companies noticed a phenomenon of people coming into the office even when they weren't obliged to, seeing it as a chance to hobnob with senior managers (often the only people still at their desks) and get one over on rivals still stuck obediently at home.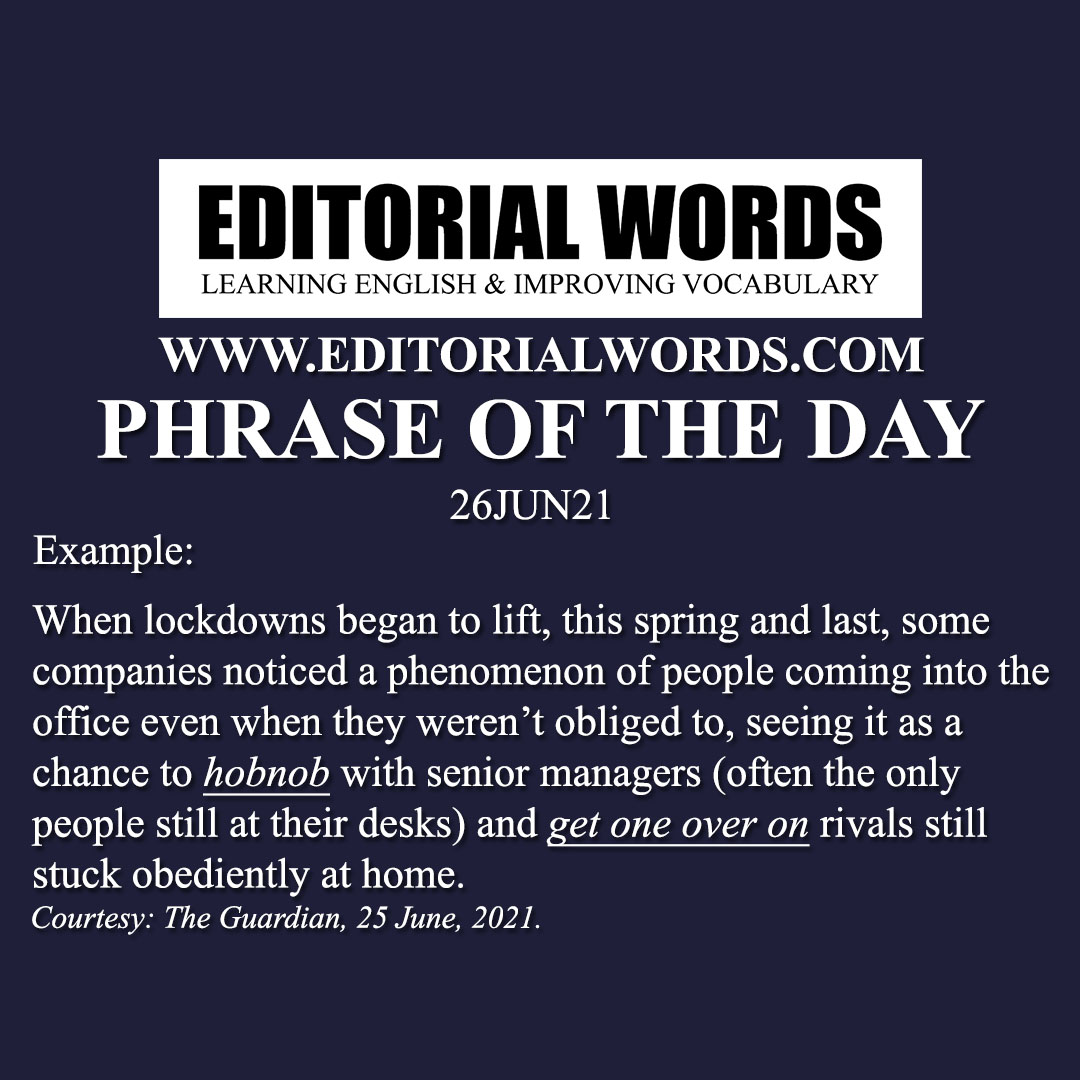 This phrase is present in The Guardian article No one should be penalised if they want to carry on working from home and click here to read it.
Courtesy: The Guardian
"Phrasal Verbs" We Learnt Last Week
"Idioms & Phrases" We Learnt Last Week
"Important Definitions" We Learnt Last Week
Recent Word Lists For The Hindu Editorial Articles