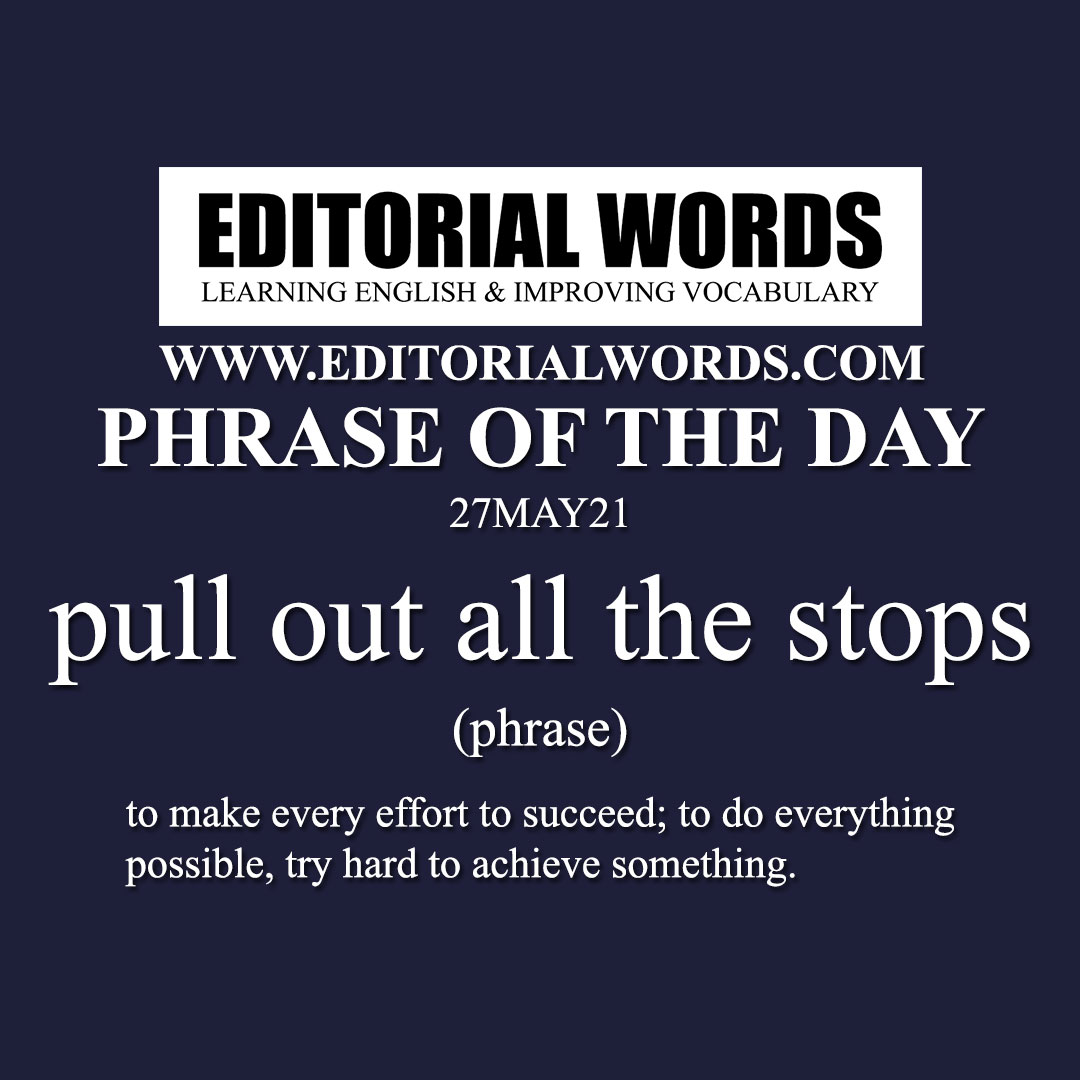 Today's "Phrase of the Day" is pull out all the stops and it's meaning is "to make every effort to succeed; to do everything possible, try hard to achieve something".
Example Sentence: Cheap groceries, free delivery, on your doorstep in 10 to 20 minutes. Fast-track grocery services have sprung up like weeds during the pandemic with players pulling out all the stops to tempt shoppers. At least seven key players are vying for dominance in the UK.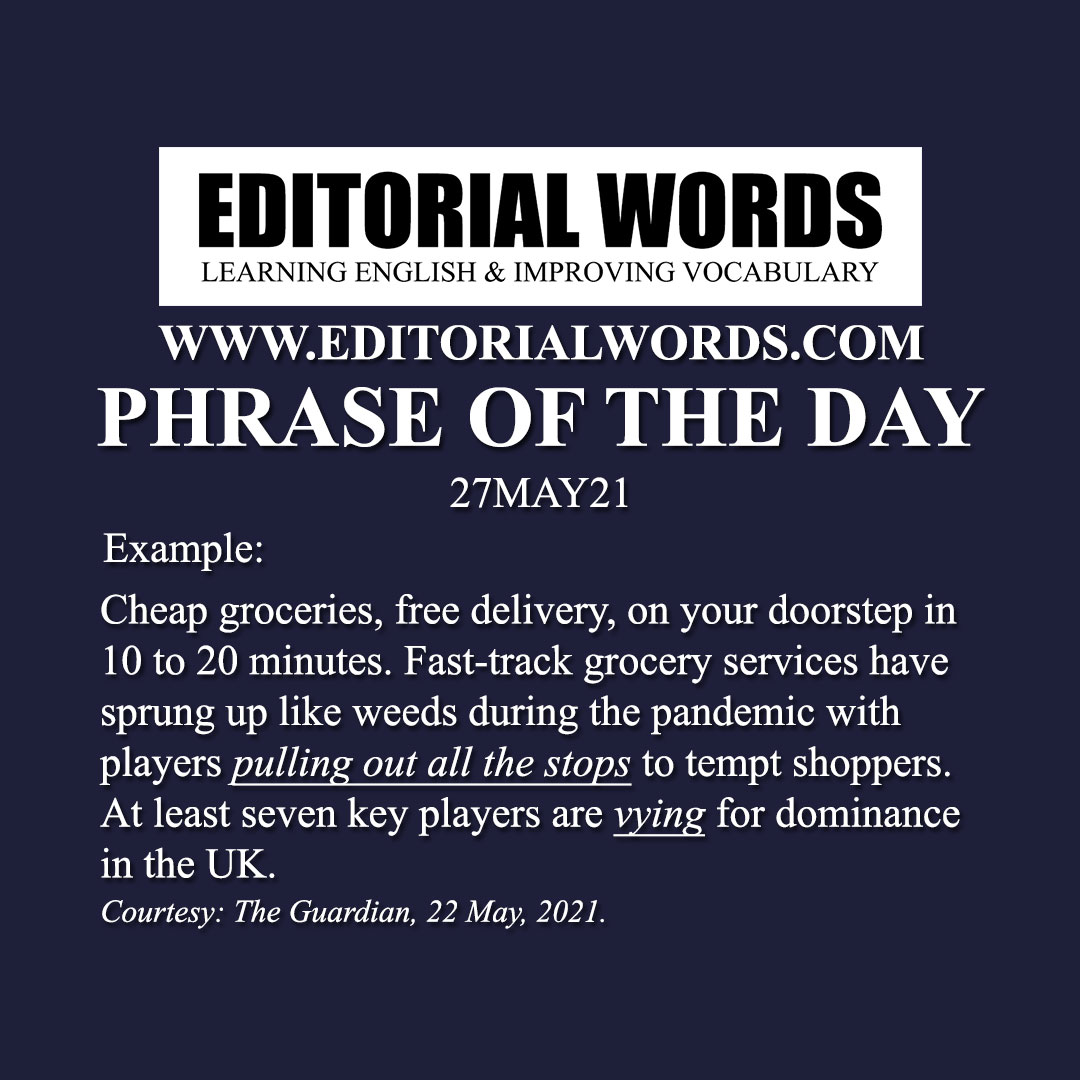 This phrase is present in The Guardian article Fast food: the new wave of delivery services bringing groceries in minutes and click here to read it.
Courtesy: The Guardian
"Phrasal Verbs" We Learnt Last Week
"Idioms & Phrases" We Learnt Last Week
"Important Definitions" We Learnt Last Week
Recent Word Lists For The Hindu Editorial Articles