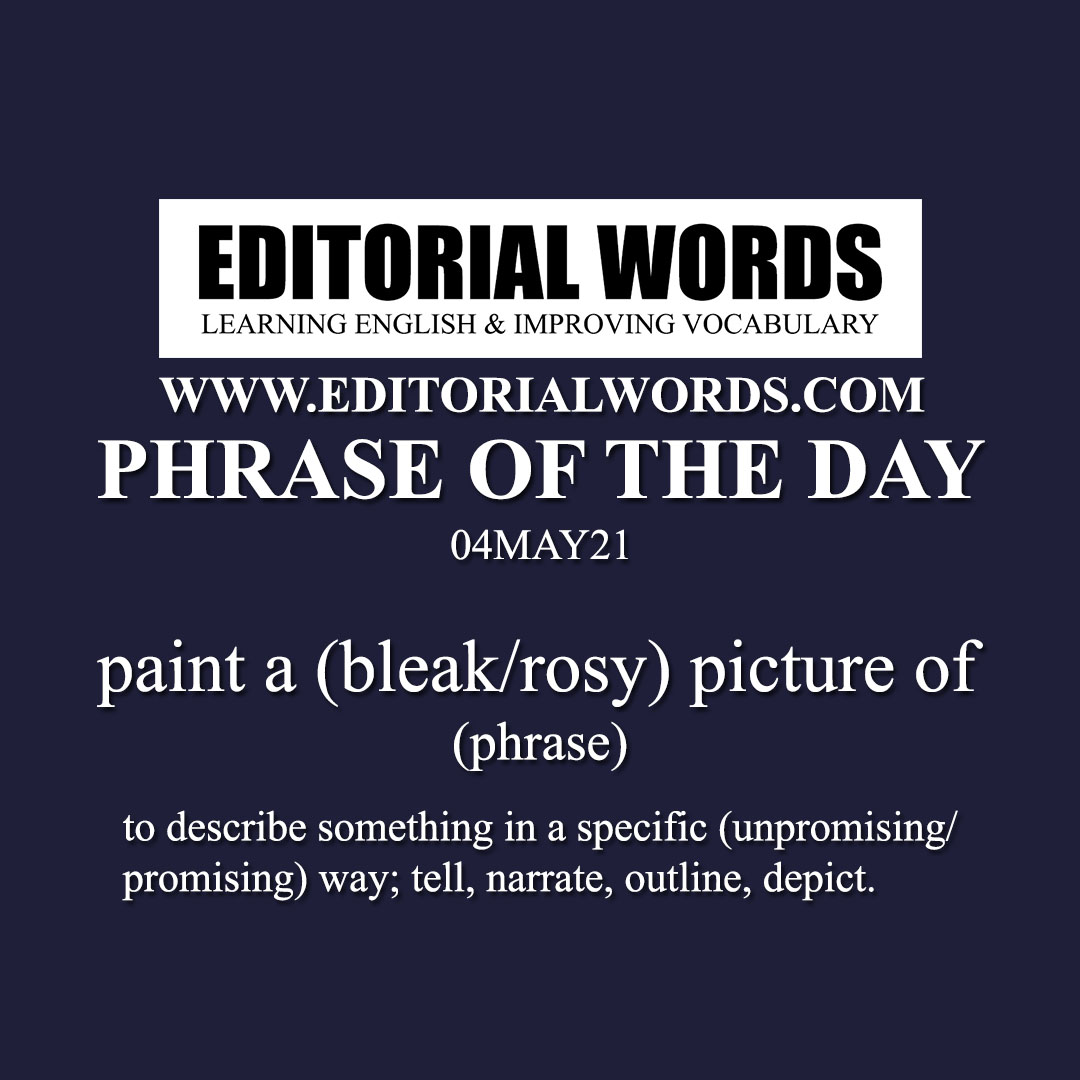 Today's "Phrase of the Day" is "paint a (bleak/rosy) picture of" and its meaning is "to describe something in a specific (unpromising/promising) way; tell, narrate, outline, depict".
Example Sentence: The statistics behind the report paint a bleak racialised picture: by June last year, 26% of fixed-penalty notices for alleged breaches of lockdown in London had gone to Black people, even though they make up only 12% of the capital's population.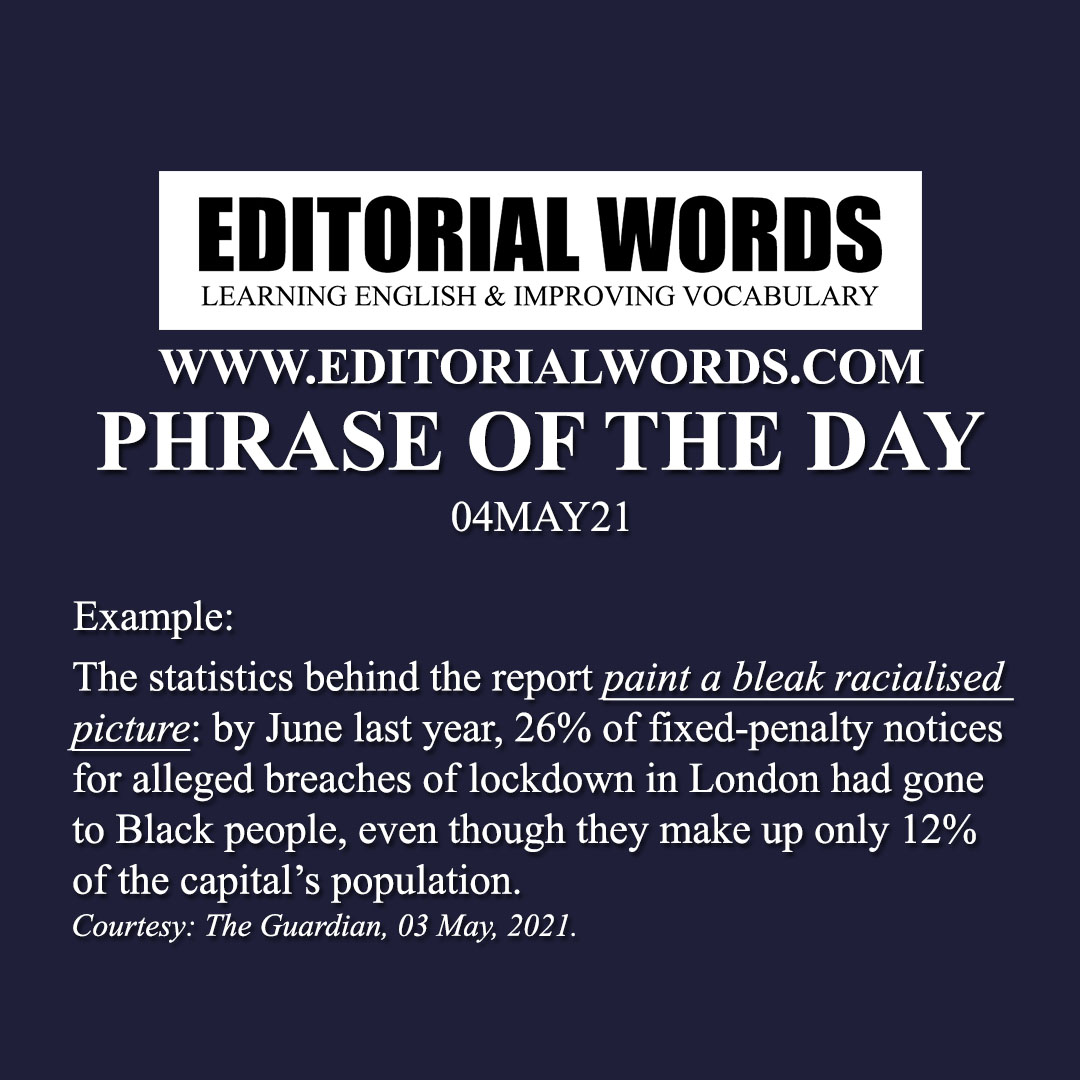 This phrase is present in The Guardian article The Covid fines paint a bleak picture of pandemic policing that's going to get worse and click here to read it.
Courtesy: The Guardian
"Phrasal Verbs" We Learnt Last Week
"Idioms & Phrases" We Learnt Last Week
"Important Definitions" We Learnt Last Week
Recent Word Lists For The Hindu Editorial Articles