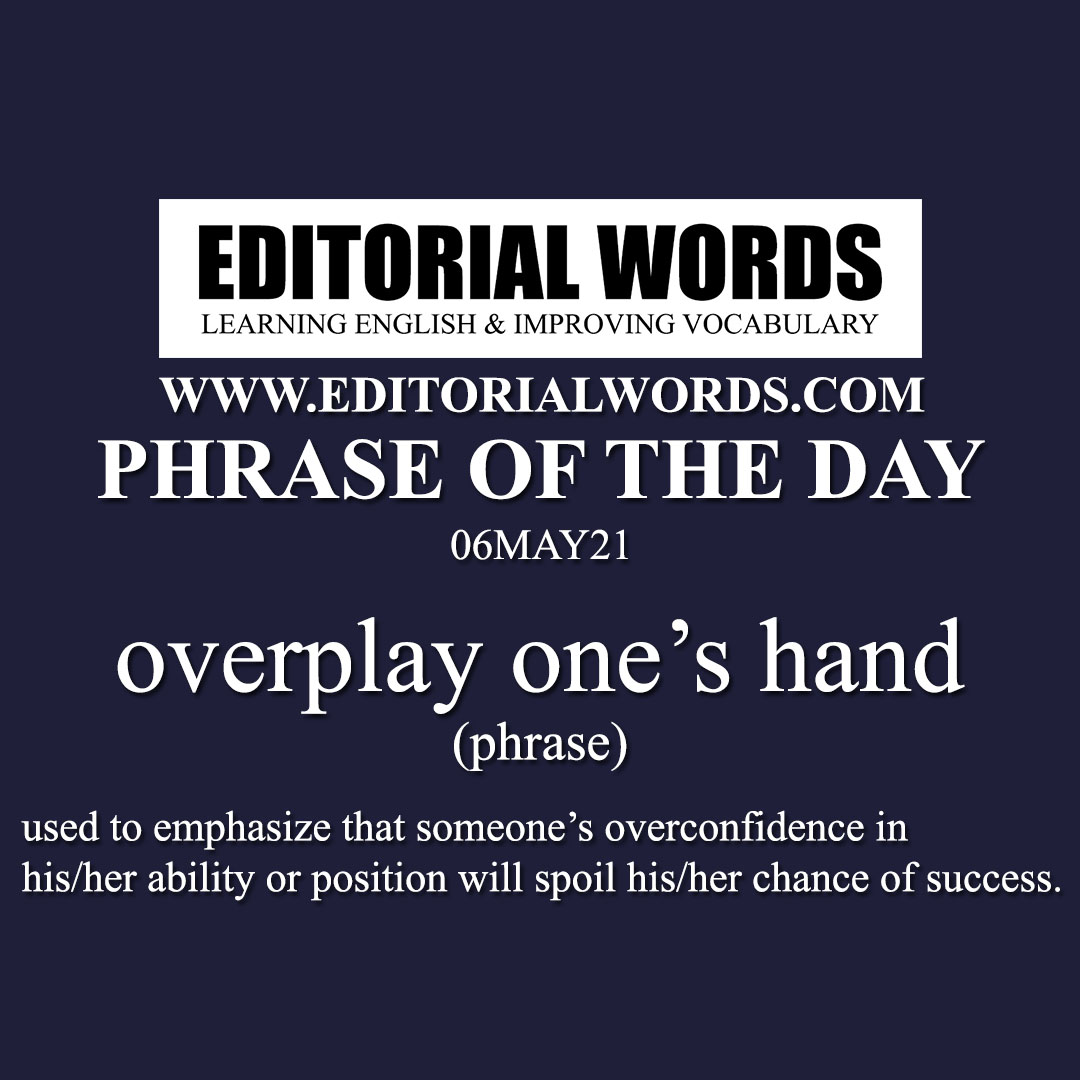 Today's "Phrase of the Day" is "overplay one's hand" and its meaning is "used to emphasize that someone's overconfidence in his/her ability or position will spoil his/her chance of success".
Example Sentence: Had the BCCI not wanted to make a point of everything being hunky dory in India, it could have played the tournament in the UAE like it did last year. That would have been safer in a small country where a majority of the citizens have been vaccinated… But the BCCI might have overplayed its hand. And nearly paid the price.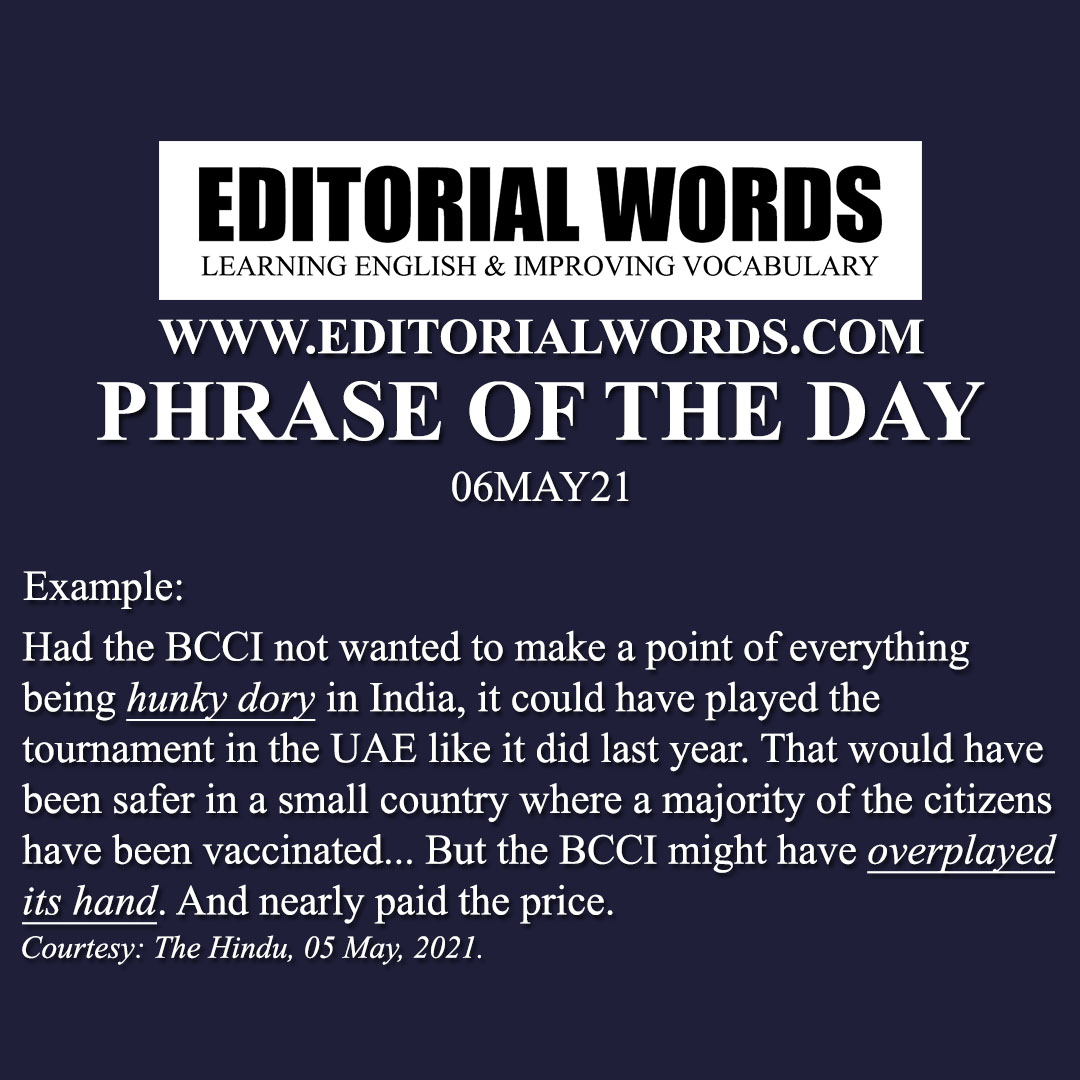 This phrase is present in The Hindu article IPL: late call, but the right one as things spiral down rapidly and click here to read it.
Courtesy: The Hindu
"Phrasal Verbs" We Learnt Last Week
"Idioms & Phrases" We Learnt Last Week
"Important Definitions" We Learnt Last Week
Recent Word Lists For The Hindu Editorial Articles