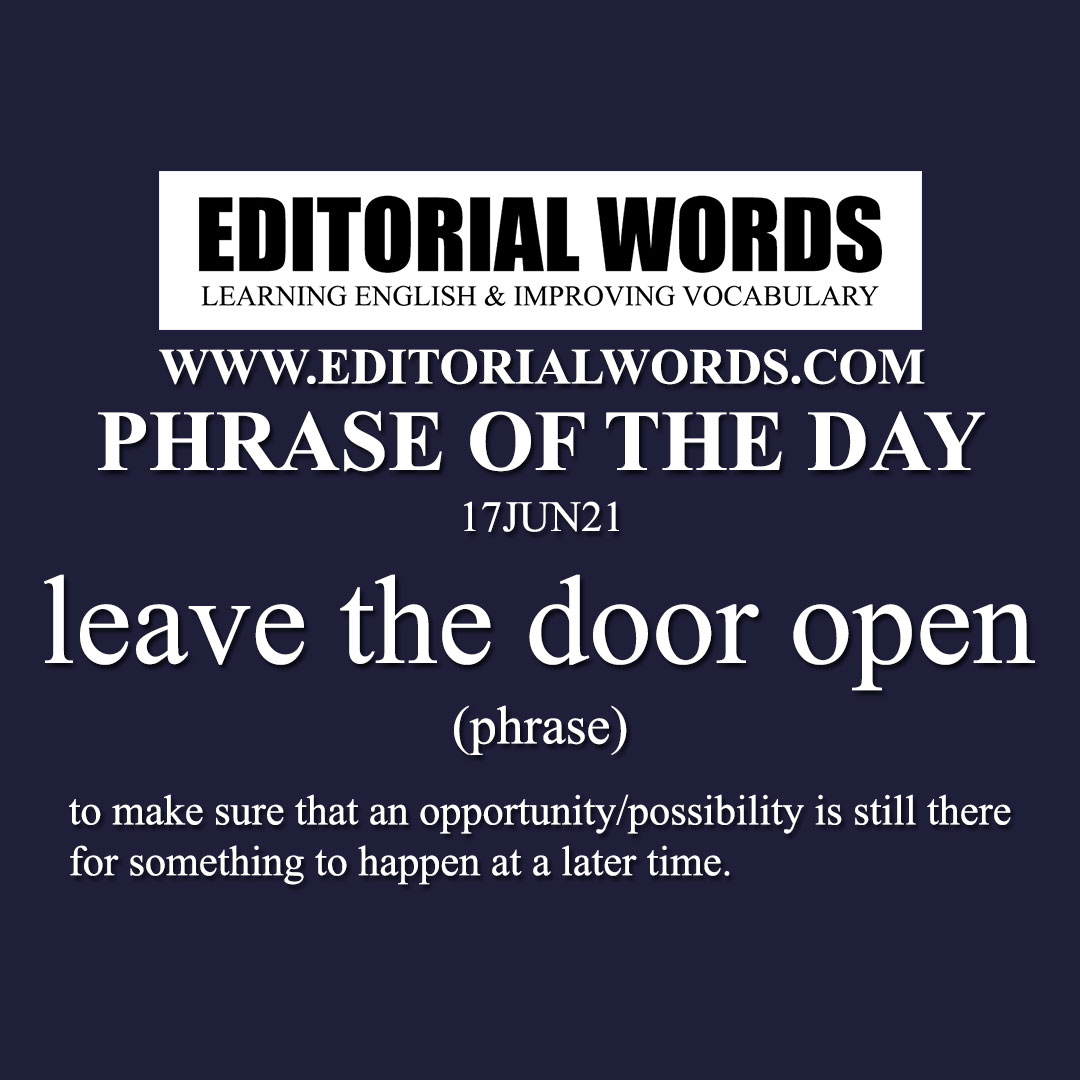 Today's "Phrase of the Day" is "leave the door open" and its meaning is "to make sure that an opportunity/possibility is still there for something to happen at a later time".
Example Sentence: Biden and Putin begin talks at the highly anticipated Geneva summit. The talks have also raised concerns among Russia's neighbours such as Ukraine, where President Volodymyr Zelenskiy sought an audience with Biden to argue the country's case for Nato membership before this week's summit. The US has left the door open to Ukraine's accession to the alliance, but did not take meaningful steps to speed up that process.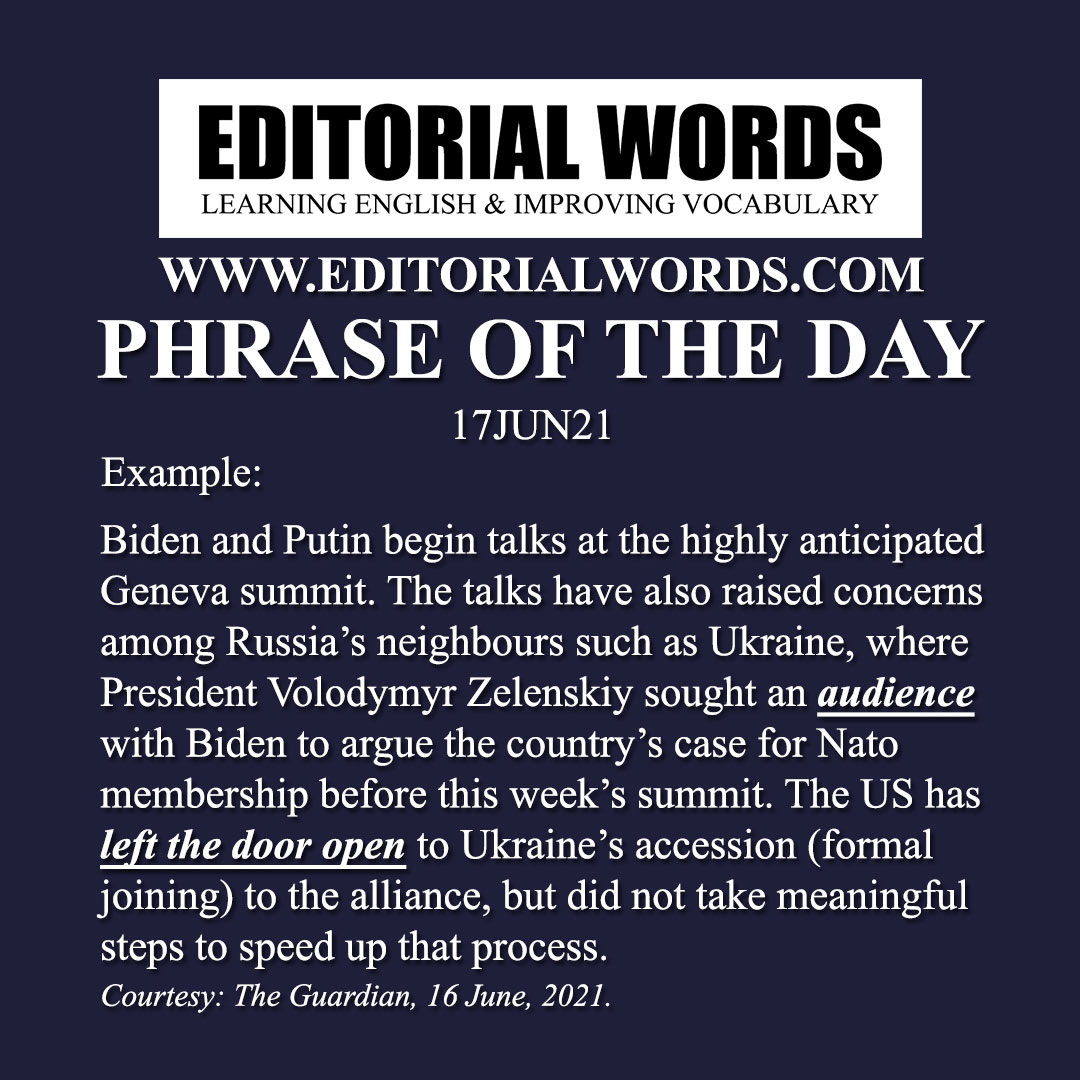 This phrase is present in The Guardian article Biden and Putin begin talks at highly anticipated Geneva summit and click here to read it.
Courtesy: The Guardian
"Phrasal Verbs" We Learnt Last Week
"Idioms & Phrases" We Learnt Last Week
"Important Definitions" We Learnt Last Week
Recent Word Lists For The Hindu Editorial Articles