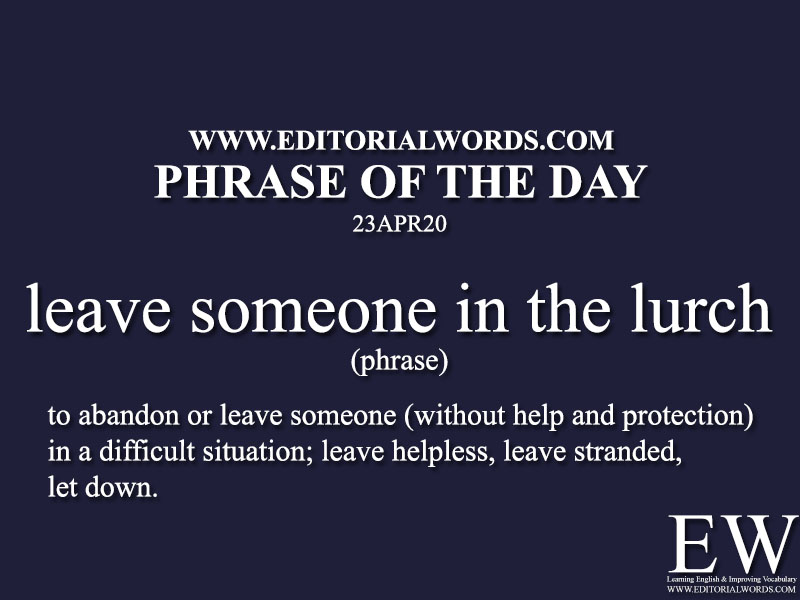 Today's "Phrase of the Day" is leave someone in the lurch and it's meaning is "to abandon or leave someone (without help and protection) in a difficult situation; leave helpless, leave stranded, let down".
Example Sentence: The current shutdown has meant Cricket coaches, markers / groundsmen, umpires and scorers are now left in the lurch during what is their peak earning season. While scorers receive about Rs. 700 per day for their services, umpires are paid between Rs. 1,500 and Rs. 2,000.
This phrase is present in today's The Hindu Sports article Cricket's unsung workers face a struggle for survival and click here to read it.
Courtesy: The Hindu.
"Phrasal Verbs" We Learnt Last Week
"Idioms & Phrases" We Learnt Last Week
"Important Definitions" We Learnt Last Week
Recent Word Lists For The Hindu Editorial Articles