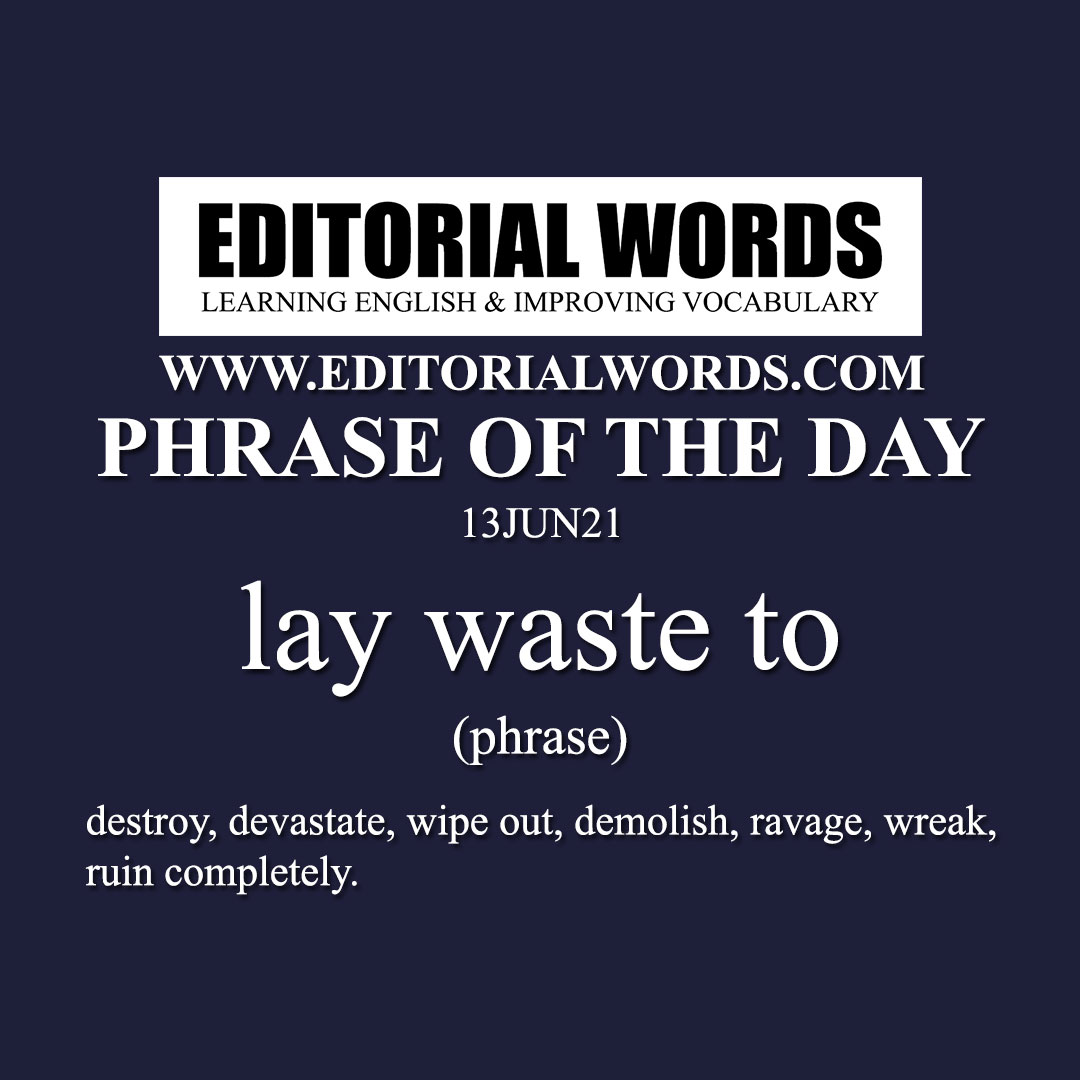 Today's "Phrase of the Day" is "lay waste to" and its meaning is "destroy, devastate, wipe out, demolish, ravage, wreak completely".
Example Sentence: For the second time in eight months, Rafael Nadal welcomed his greatest rival into his Parisian lair (i.e. Paris den). In last year's French Open final Nadal laid waste to Novak Djokovic in three brutal sets, but the world No 1 (Novak Djokovic) had no intention of allowing history to repeat itself.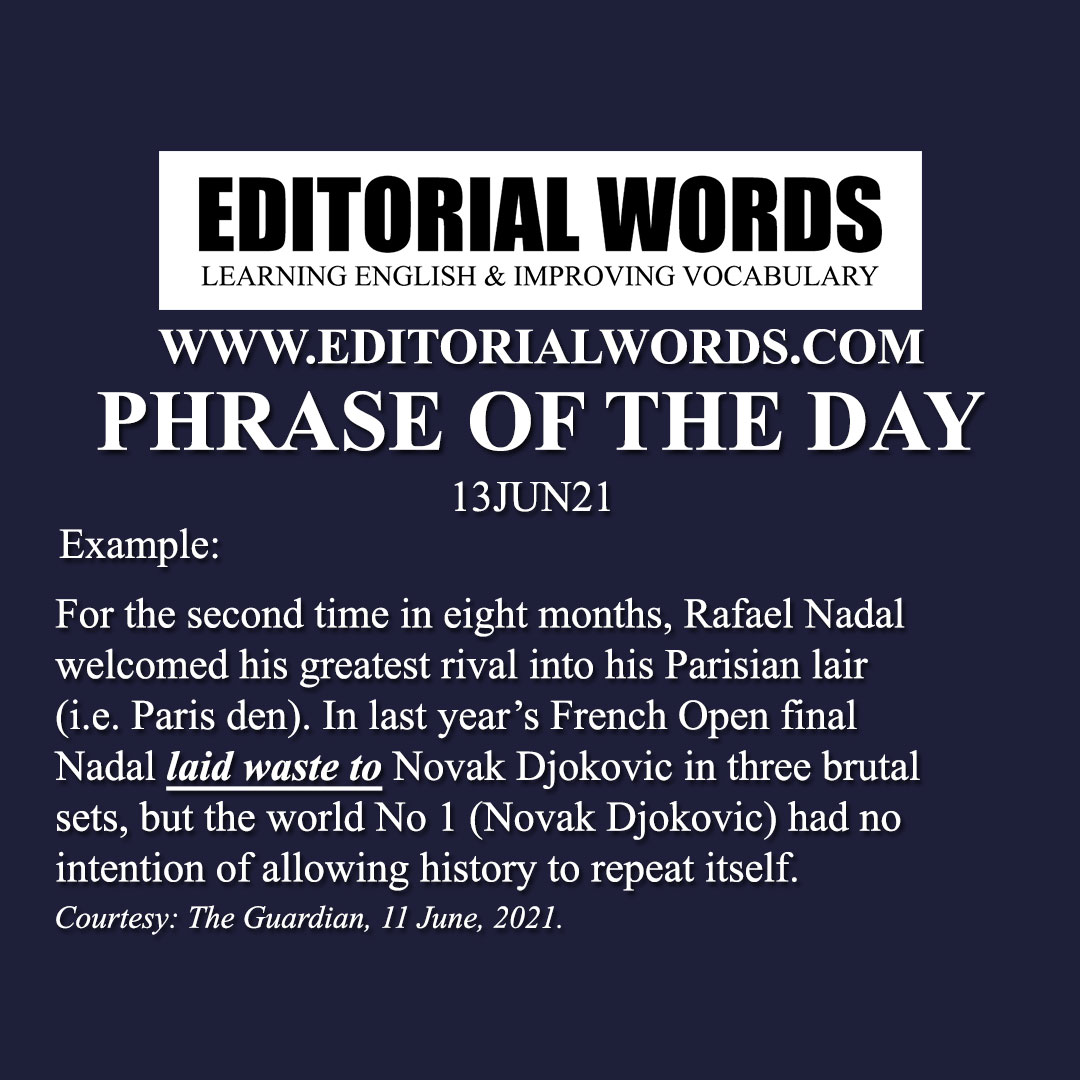 This phrase is present in The Guardian article Novak Djokovic reaches French Open final with epic win over Rafael Nadal and click here to read it.
Courtesy: The Guardian
"Phrasal Verbs" We Learnt Last Week
"Idioms & Phrases" We Learnt Last Week
"Important Definitions" We Learnt Last Week
Recent Word Lists For The Hindu Editorial Articles