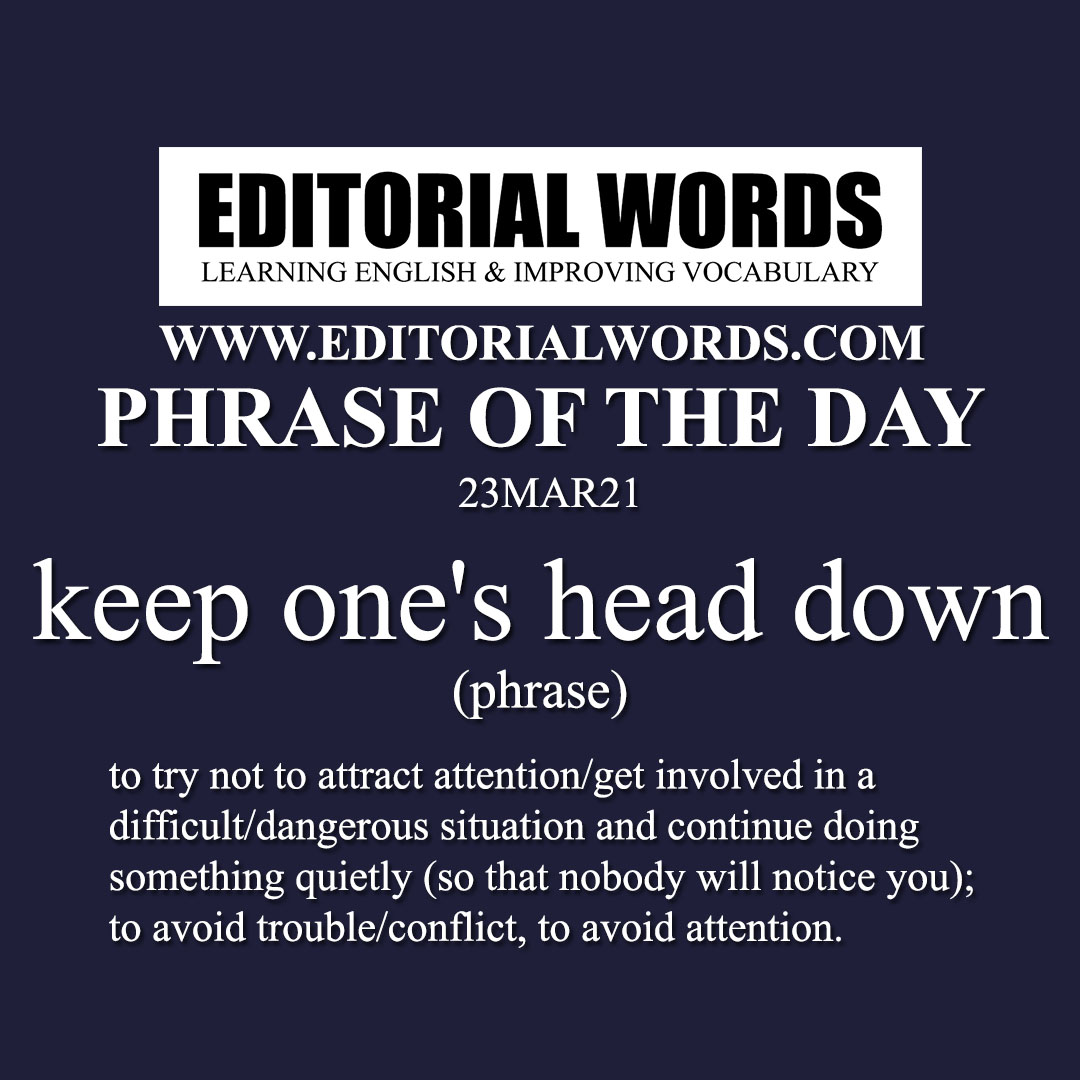 Today's "Phrase of the Day" is "keep one's head down" and its meaning is "to try not to attract attention/get involved in a difficult/dangerous situation and continue doing something quietly (so that nobody will notice you); to avoid trouble/conflict, to avoid attention".
Example Sentence: Culturally, most of us in the Asian community have been raised to swallow the social injustices we encounter, to keep our heads down and not draw attention to ourselves. It's the unspoken price our parents and the generations of immigrants before them agreed to pay in exchange for a piece of the western dream. But there's only so much pain we can swallow before we realise that we're actually drowning.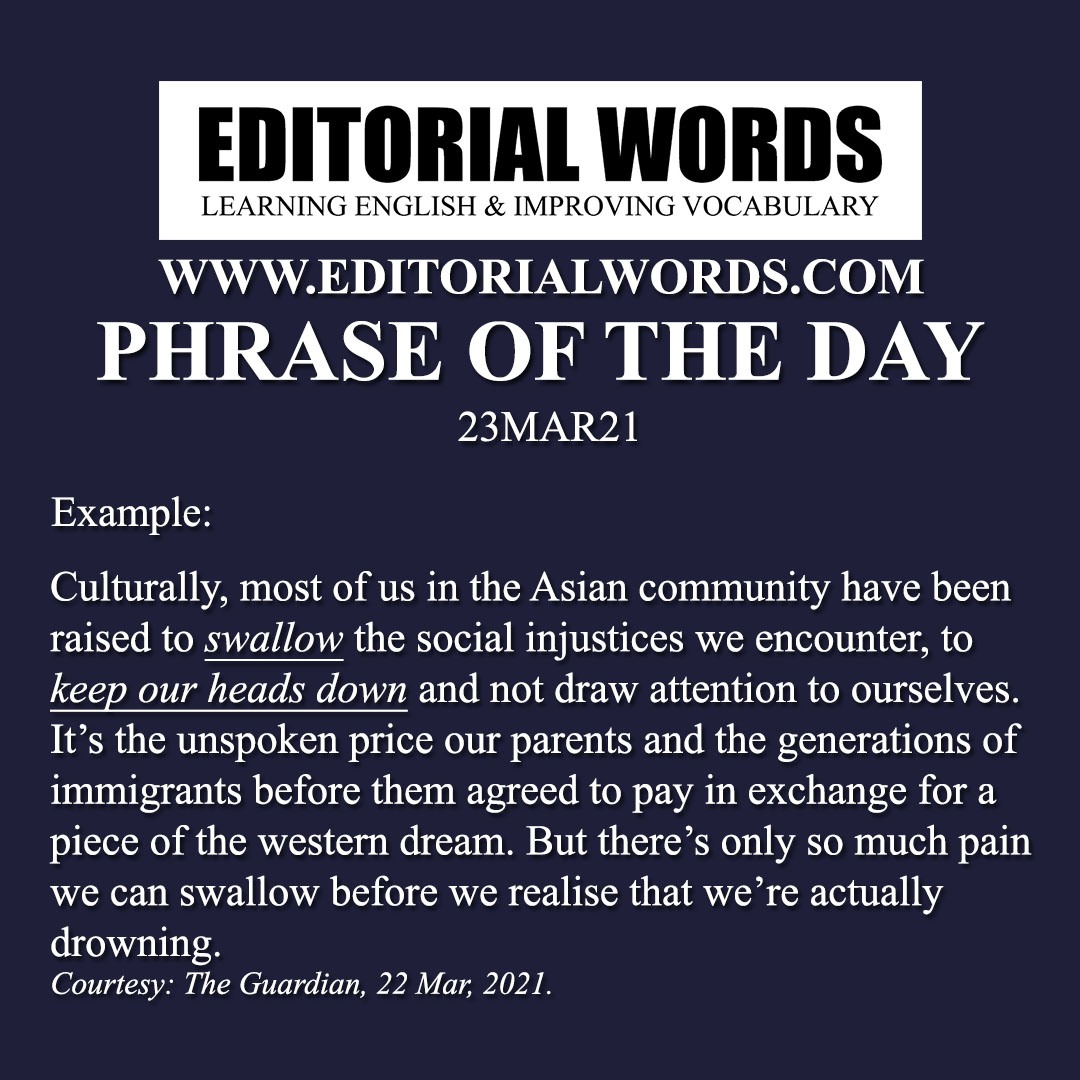 This word is present in The Guardian article There's only so much pain the Asian community can swallow before we realise we're drowning and click here to read it.
Courtesy: The Guardian
"Phrasal Verbs" We Learnt Last Week
"Idioms & Phrases" We Learnt Last Week
"Important Definitions" We Learnt Last Week
Recent Word Lists For The Hindu Editorial Articles