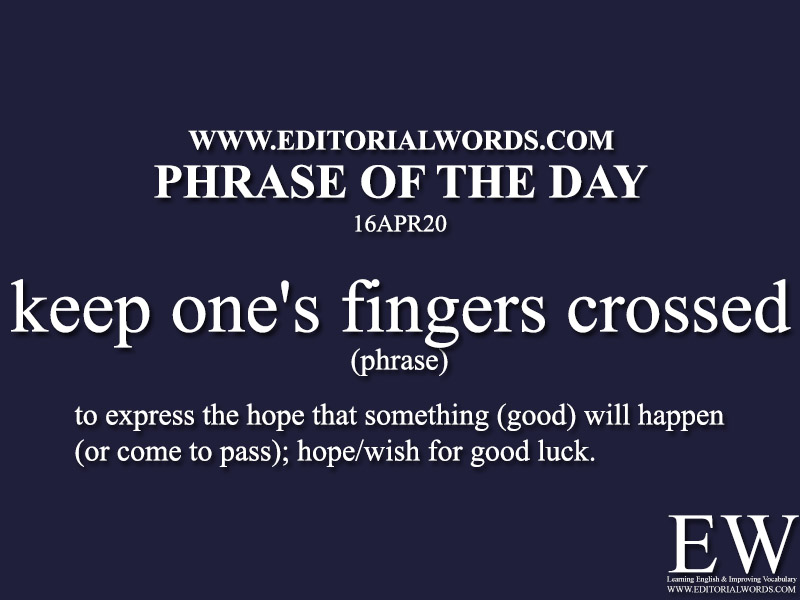 Today's "Phrase of the Day" is keep one's fingers crossed and it's meaning is "to express the hope that something (good) will happen (or come to pass); hope/wish for good luck".
Example Sentence:  Like all things in the world, the cricket calendar will also be revised when things become normal. All we can do is to wait and keep our fingers crossed, said another franchise executive.
This phrase is present in today's The Hindu Sports article BCCI postpones IPL indefinitely and click here to read it.
Courtesy: The Hindu.
"Phrasal Verbs" We Learnt Last Week
"Idioms & Phrases" We Learnt Last Week
"Important Definitions" We Learnt Last Week
Recent Word Lists For The Hindu Editorial Articles