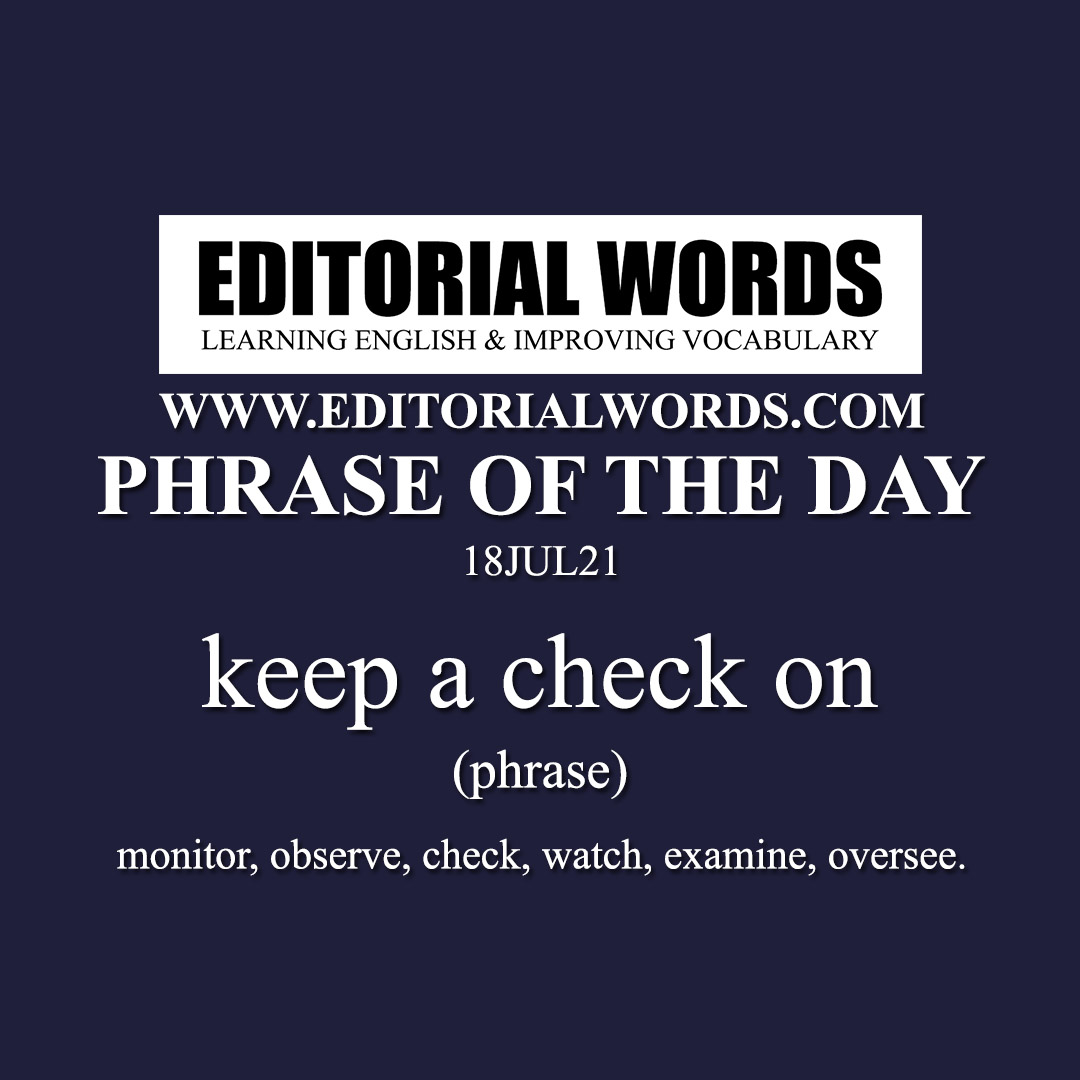 Today's "Phrase of the Day" is keep a check on and its meaning is "monitor, observe, check, watch, examine, oversee".
Example Sentence: It is an accepted axiom (general truth/principle) in a democracy such as India that the Executive shall abide by the Constitution. By the same logic, the bureaucracy is answerable to the lawfully elected government. It is this unassailable legal position which keeps a check on police conduct in a democratic nation.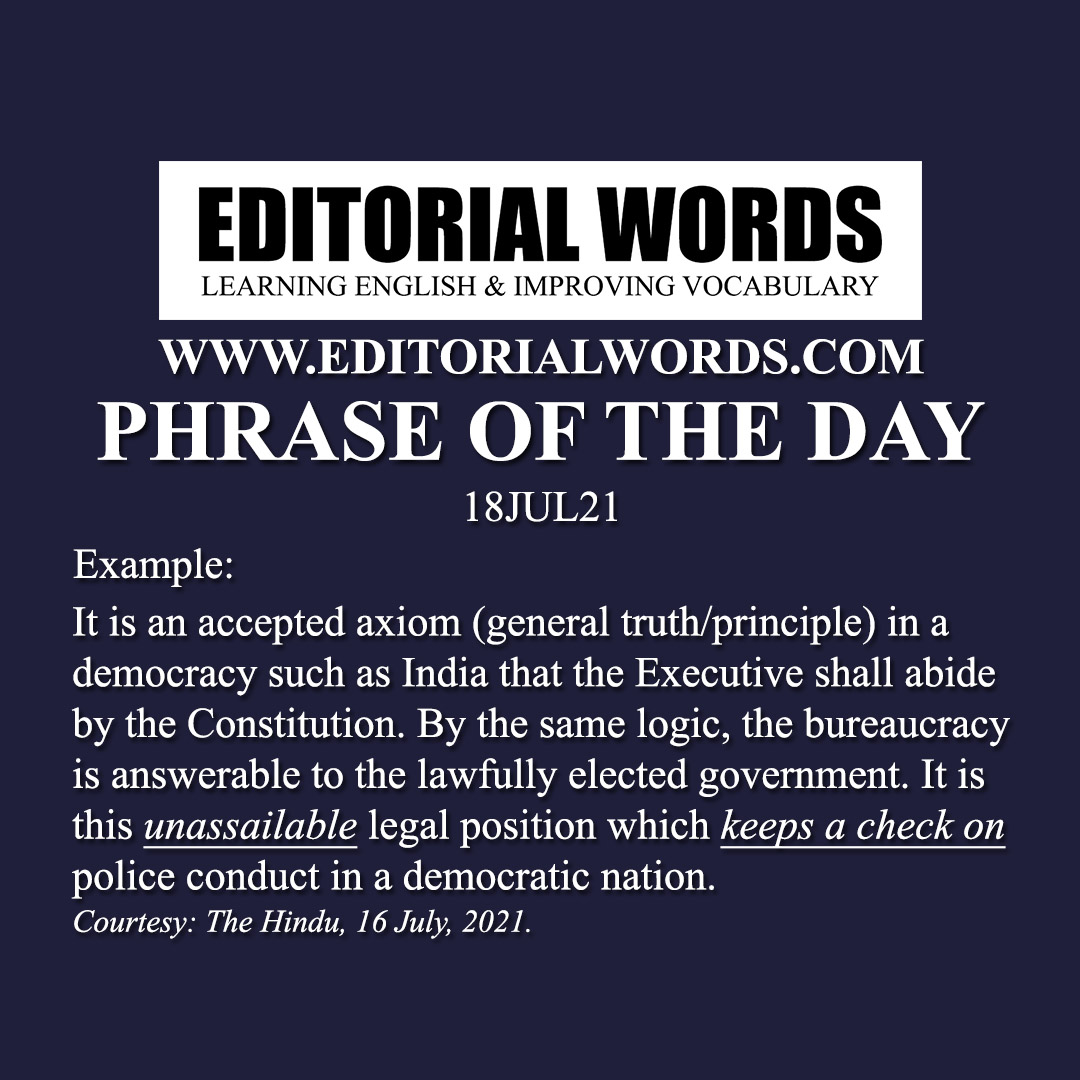 This phrase is present in The Hindu article Interference an investigating officer can do without and click here to read it.
Courtesy: The Hindu
"Phrasal Verbs" We Learnt Last Week
"Idioms & Phrases" We Learnt Last Week
"Important Definitions" We Learnt Last Week
Recent Word Lists For The Hindu Editorial Articles