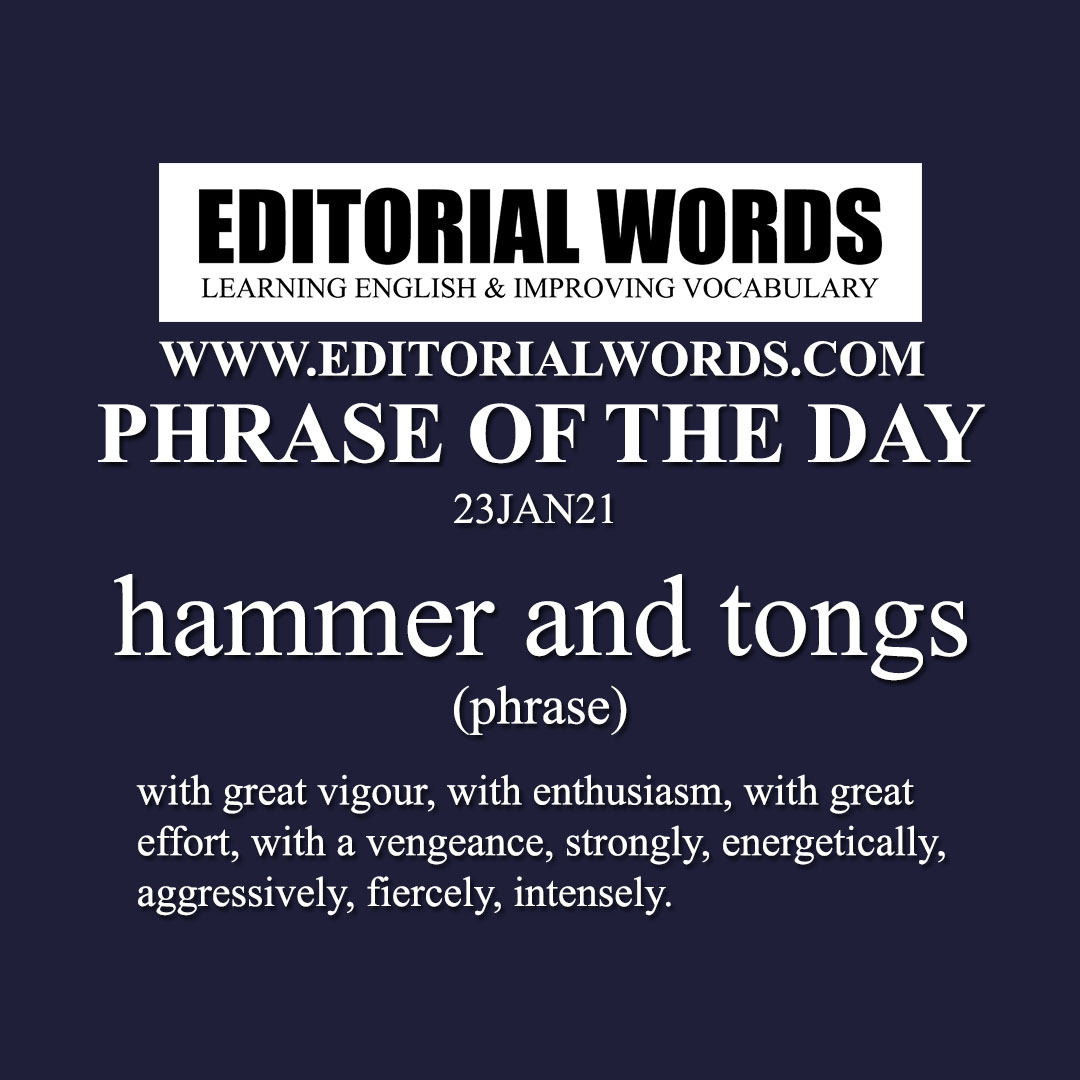 Today's "Phrase of the Day" is "hammer and tongs" and it is a phrase meaning "with great vigour, with enthusiasm, with great effort, with a vengeance, strongly, energetically, aggressively, fiercely, intensely".
Example Sentence: Already, the Shiv Sena's alliance with the Congress and NCP to form the Maha Vikas Aghadi (MVA) government under Uddhav has led to estranged (alienated) ally BJP going hammer and tongs at it over dilution of the Hindutva agenda. For instance, copies of a calendar in Urdu printed by Shiv Sena functionaries have been circulated ad nauseum on social media as an example of the Sena's political opportunism.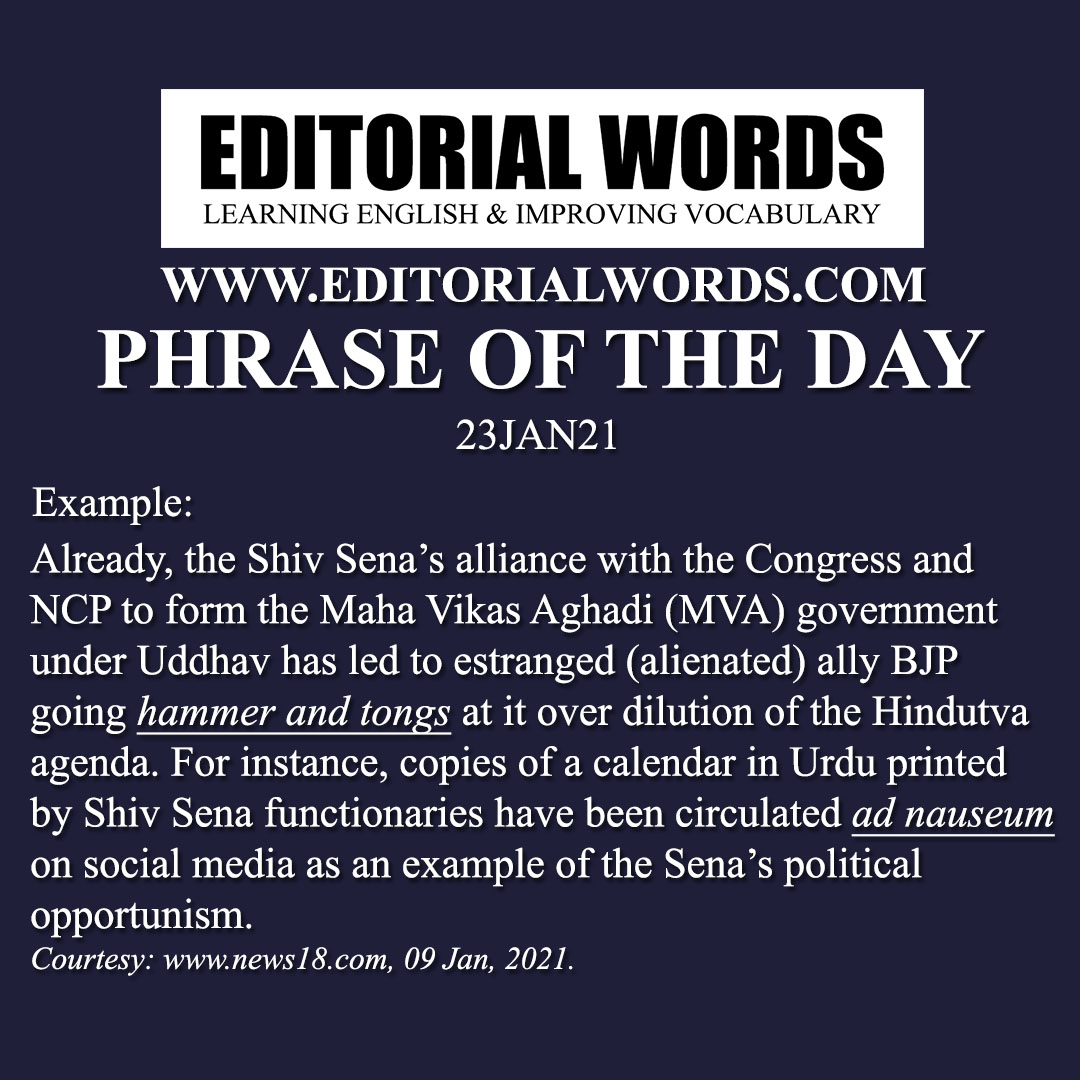 This Phrase is present in news18 article Ahead of BMC Polls, Shiv Sena Hoping to Butter up Gujarati Voters with Jalebi-Fafda Strategy, and click here to read it.
"Phrasal Verbs" We Learnt Last Week
"Idioms & Phrases" We Learnt Last Week
"Important Definitions" We Learnt Last Week
Recent Word Lists For The Hindu Editorial Articles