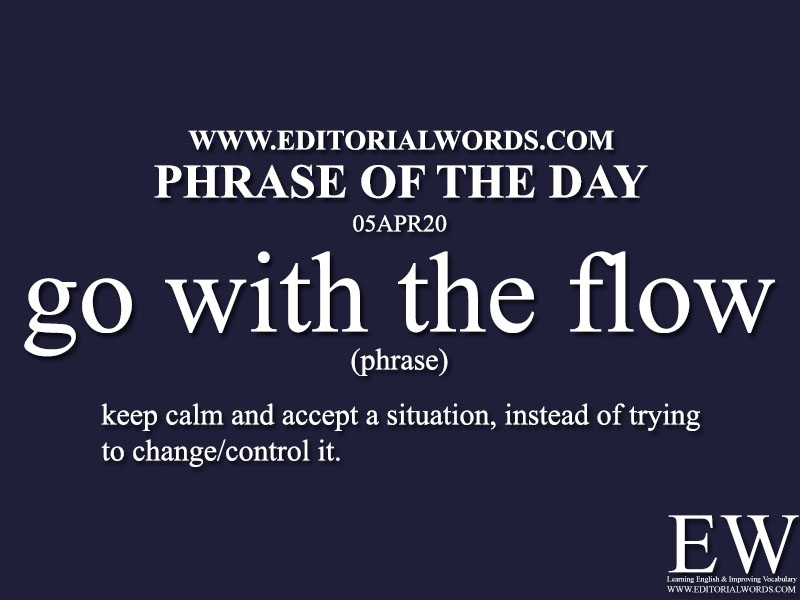 Today's "Phrase of the Day" is go with the flow and it is a phrase meaning is "keep calm and accept a situation, instead of trying to change/control it.
Example Sentence:  The 43-year-old racer, Narain Karthikeyan, the "fastest Indian in the world", whom young drivers look up to for inspiration, is working hard to keep himself fit for future events. Will it be difficult for drivers to come back with a bang after a break like this? "It will be slightly difficult but you will have to go with the flow," said Narain.
This phrase is present in today's The Hindu Sports article These are not normal times, says Narain and click here to read it.
Courtesy: The Hindu.
"Phrasal Verbs" We Learnt Last Week
"Idioms & Phrases" We Learnt Last Week
"Important Definitions" We Learnt Last Week
Recent Word Lists For The Hindu Editorial Articles