Today's "Phrase of the Day" is "give ground" and its meaning is "withdraw, retreat, give up, yield, back away, back off, draw back, fall back, pull back, pull out".
Example Sentence: In his staunch defence of Israel, Joe Biden is sticking to a course set decades ago as a young senator, and so far he has not given ground on the issue to the progressive wing of his party or many Jewish Democrats urging a tougher line towards Benjamin Netanyahu.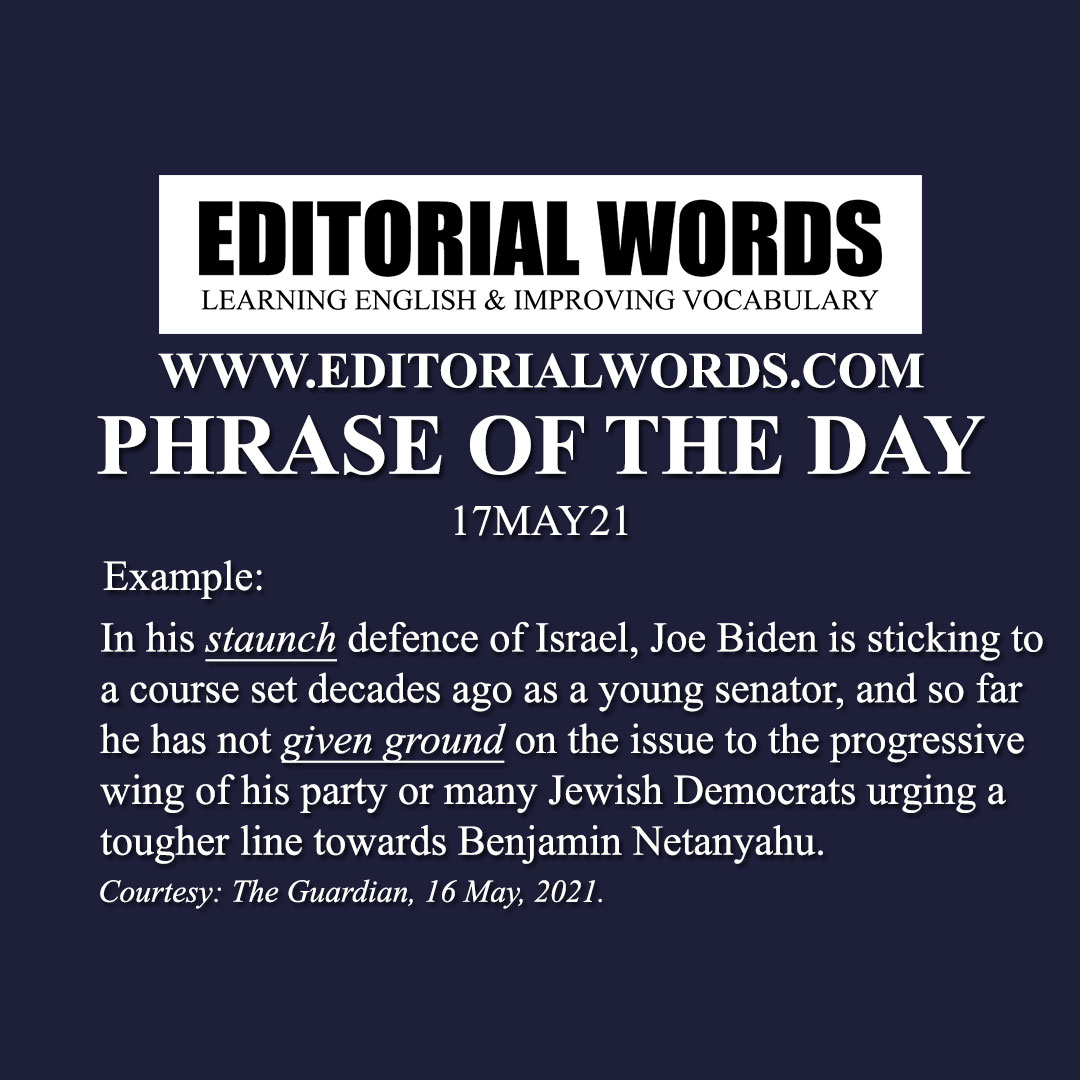 This phrase is present in The Guardian article Joe Biden feels political ground shift as Israel-Gaza conflict rages on and click here to read it.
Courtesy: The Guardian
"Phrasal Verbs" We Learnt Last Week
"Idioms & Phrases" We Learnt Last Week
"Important Definitions" We Learnt Last Week
Recent Word Lists For The Hindu Editorial Articles