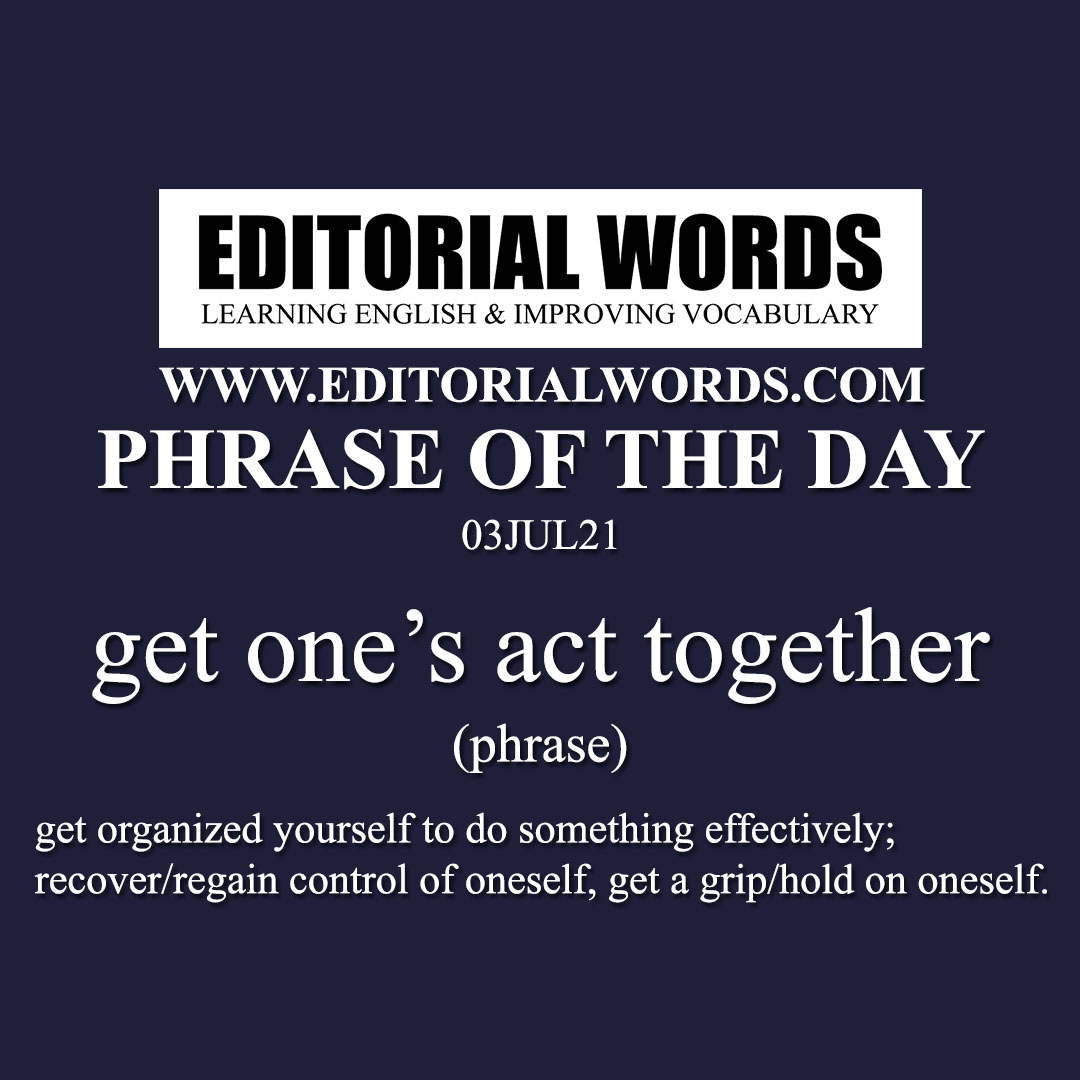 Today's "Phrase of the Day" is "get one's act together" and its meaning is "get organized yourself to do something effectively; recover/regain control of oneself, get a grip/hold on oneself".
Example Sentence: The (Supreme) court ordered the Centre to get its act together and complete the work on the National Database for Unorganised Workers (NDUW) portal by July 31… The Centre should complete the registration of workers by December 31 this year or all their "welfare schemes" would be considered "tall claims on paper". Justice Bhushan observed, "The (Labour) Ministry is not alive to the concerns of the migrant workers. The non-action of the Ministry is strongly disapproved".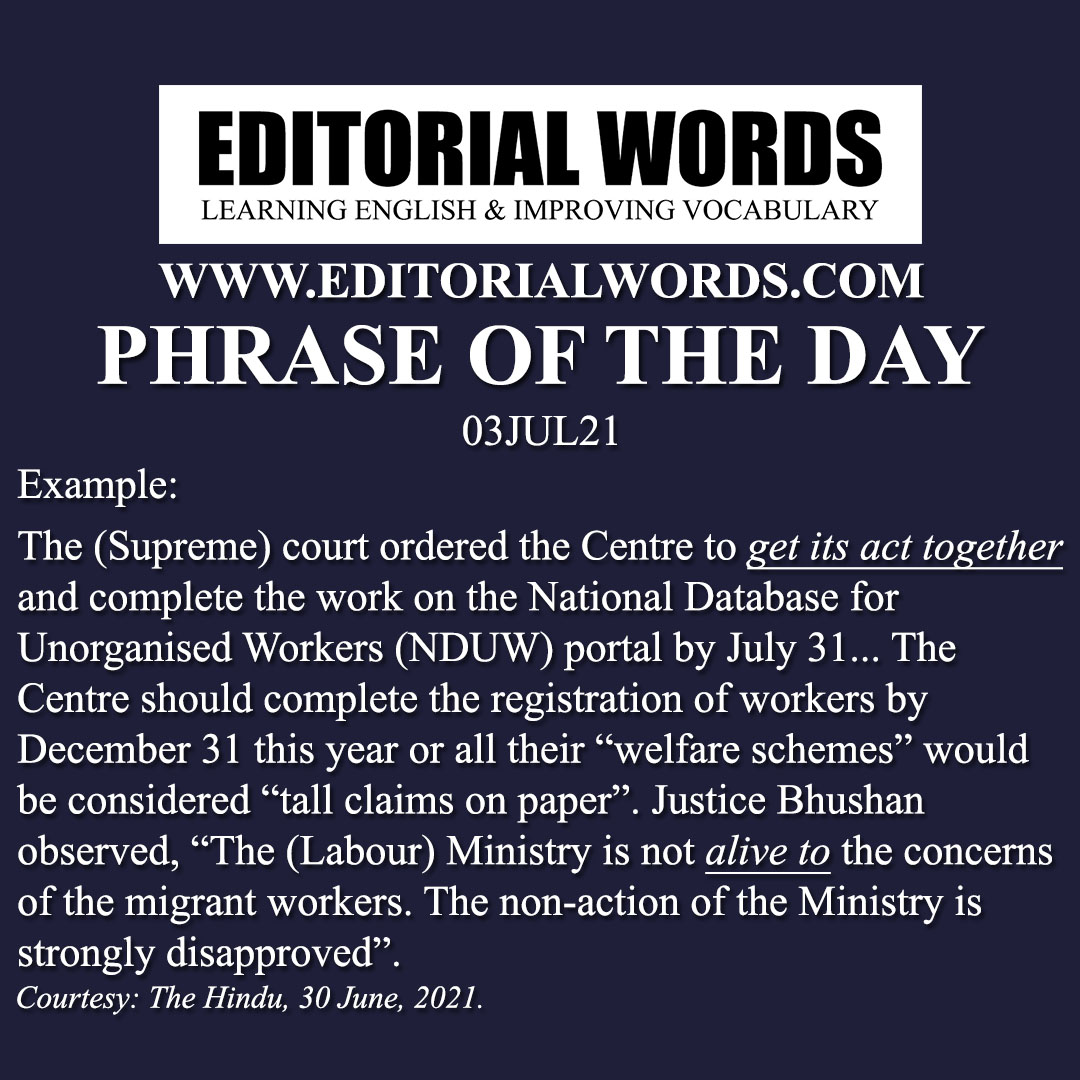 This phrase is present in The Hindu article Ensure that no migrant worker goes hungry, Supreme Court instructs government and click here to read it.
Courtesy: The Hindu
"Phrasal Verbs" We Learnt Last Week
"Idioms & Phrases" We Learnt Last Week
"Important Definitions" We Learnt Last Week
Recent Word Lists For The Hindu Editorial Articles