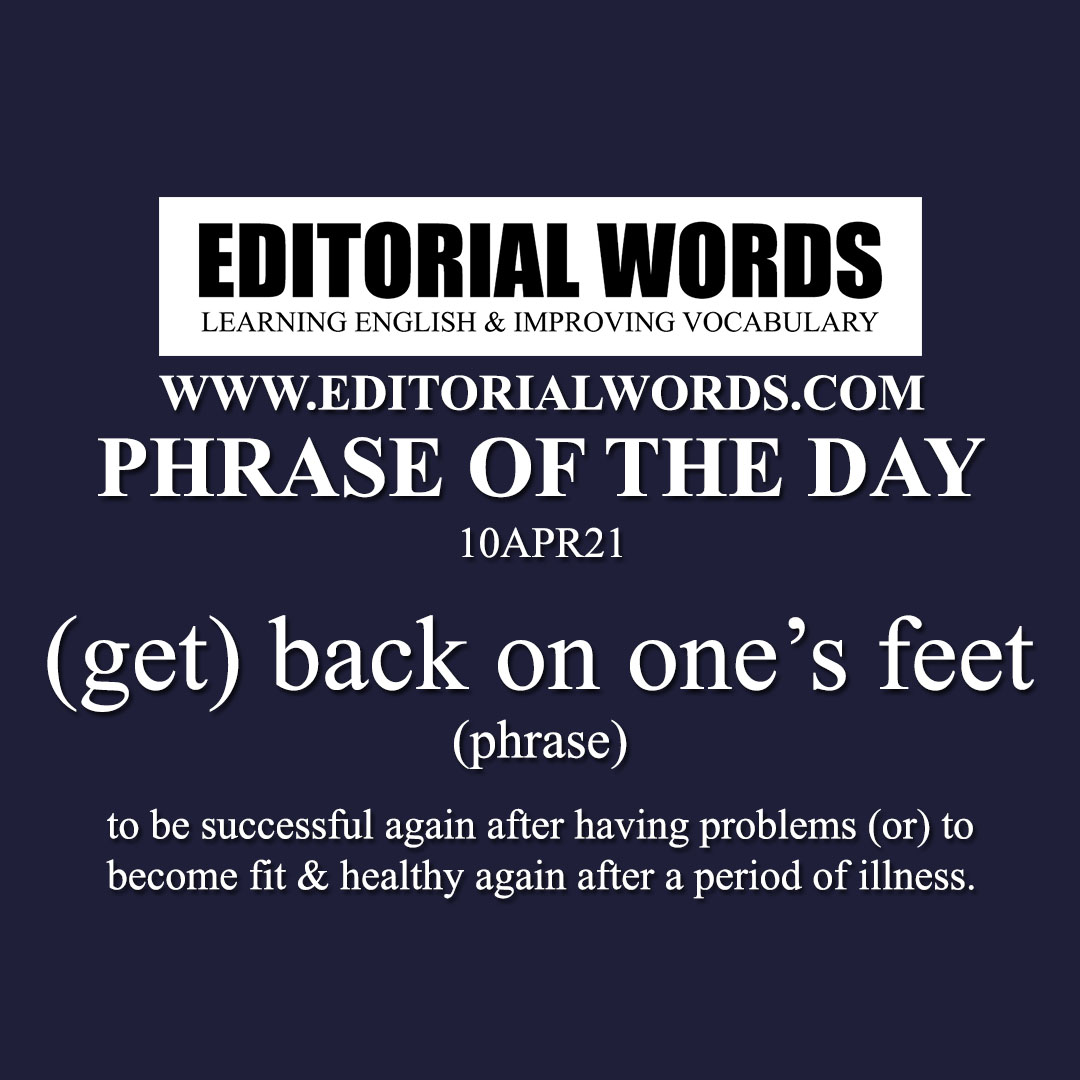 Today's "Phrase of the Day" is "(get) back on one's feet" and its meaning is "to be successful again after having problems (or) to become fit & healthy again after a period of illness".
Example Sentence: What we're seeing now, in other words, is a regulatory system doing exactly what it's supposed to do: working methodically through the evidence and ignoring political noise as best it can. That won't stop the noise coming, or colouring what are already fraught debates over whether vaccine passports might be a way of getting theatres, music festivals and other crowded venues back on their feet.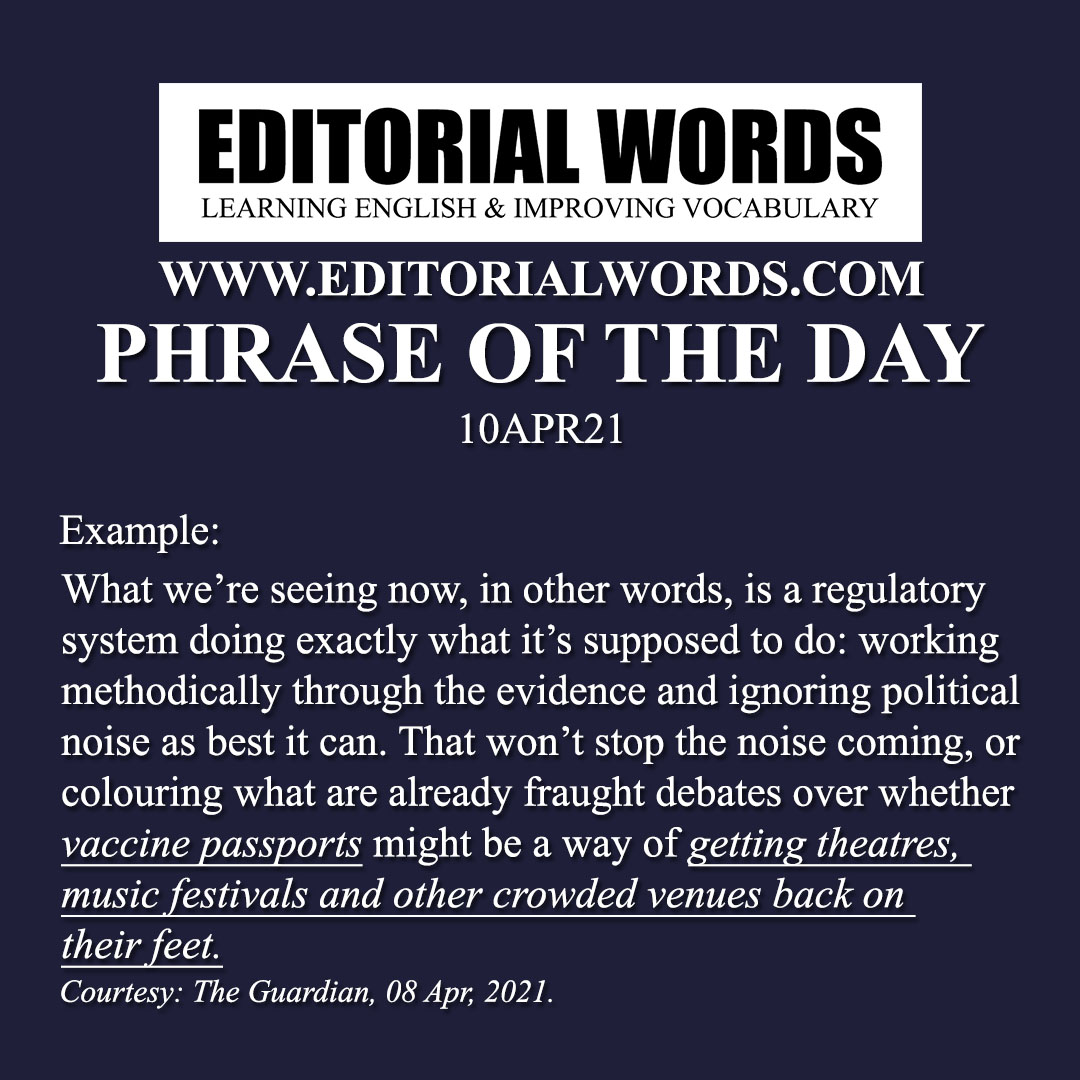 This phrase is present in The Guardian article Restoring trust in the AstraZeneca vaccine is a job for doctors – not politicians and click here to read it.
Courtesy: The Guardian
"Phrasal Verbs" We Learnt Last Week
"Idioms & Phrases" We Learnt Last Week
"Important Definitions" We Learnt Last Week
Recent Word Lists For The Hindu Editorial Articles