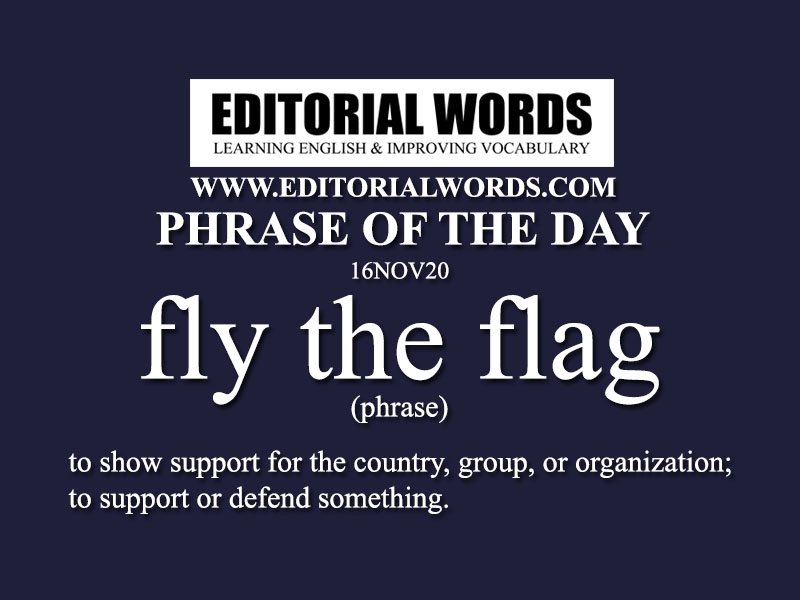 Today's "Phrase of the Day" is "fly the flag" and its meaning is "to show support for the country, group, or organization; to support or defend something".
Example Sentence:  The longer the wrangling in Washington continues, the greater the collateral damage to America's global reputation – and to less fortunate states and peoples who rely on the US and the western allies to fly the flag for democracy and freedom.
This phrase is present in The Guardian article US poll chaos is a boon for the enemies of democracy the whole world over and click here to read it.
Courtesy: www.fiercepharma.com
"Phrasal Verbs" We Learnt Last Week
"Idioms & Phrases" We Learnt Last Week
"Important Definitions" We Learnt Last Week
Recent Word Lists For The Hindu Editorial Articles
Recent Advanced Word Lists For The Hindu Lead Articles