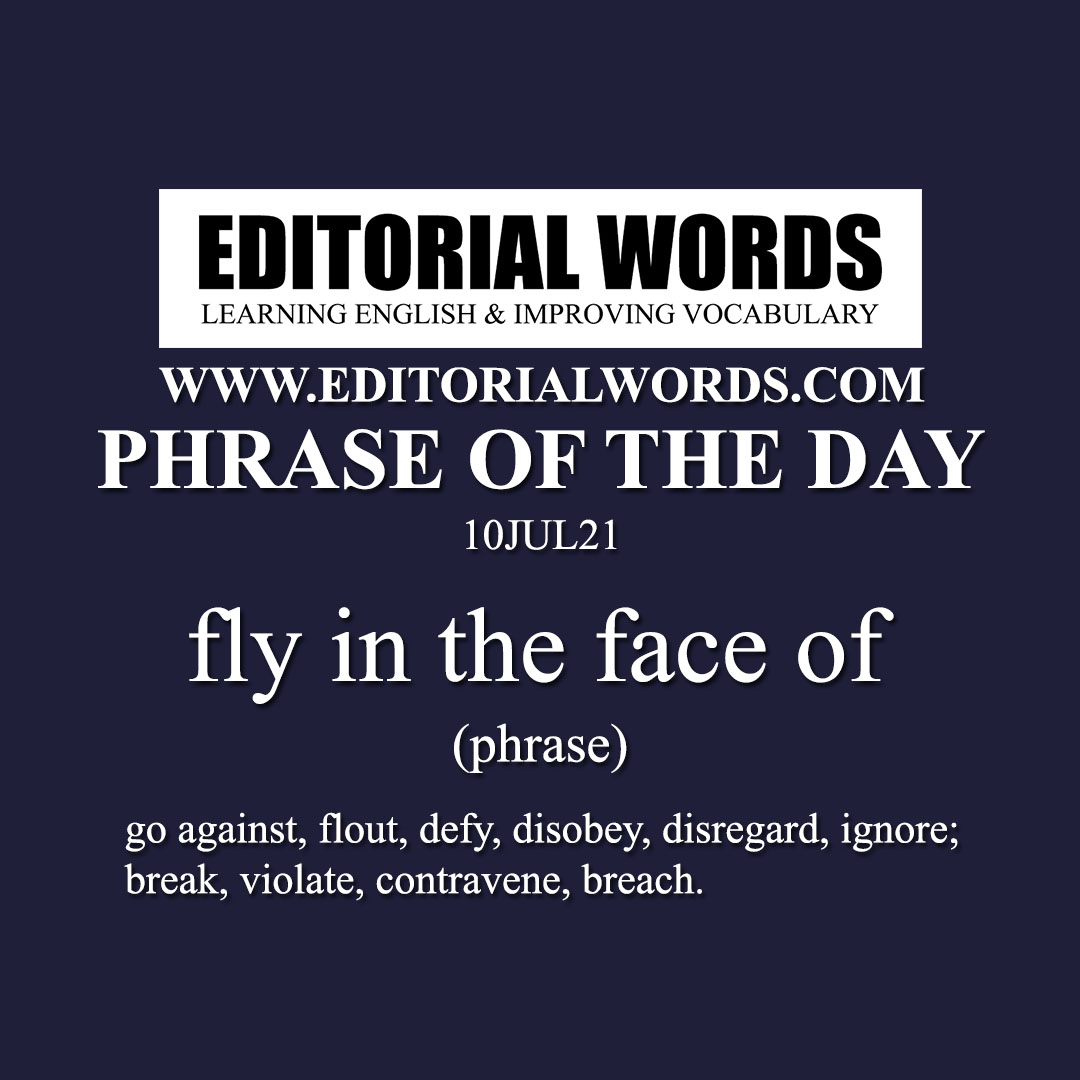 Today's "Phrase of the Day" is fly in the face of and its meaning is "go against, flout, defy, disobey, disregard, ignore; break, violate, contravene, breach".
Example Sentence: The new Bar Council of India rules fly in the face of basic constitutional guarantees of free speech and the freedom of profession. The events preceding the introduction of the amendments demonstrate how limited the scope for "healthy" criticism under the new rules would be.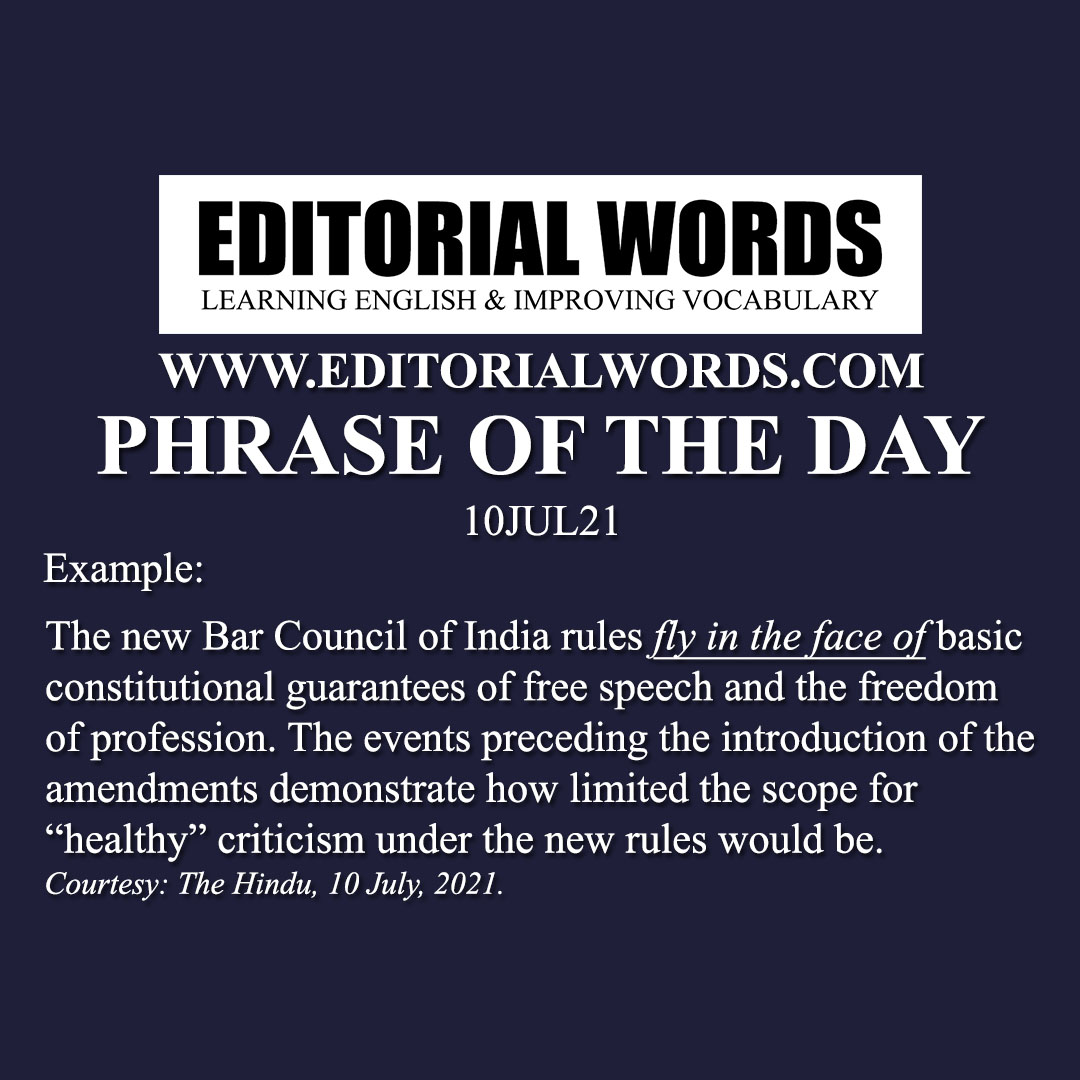 This phrase is present in The Hindu article The bar on criticism that muzzles the advocate and click here to read it.
"Phrasal Verbs" We Learnt Last Week
"Idioms & Phrases" We Learnt Last Week
"Important Definitions" We Learnt Last Week
Recent Word Lists For The Hindu Editorial Articles