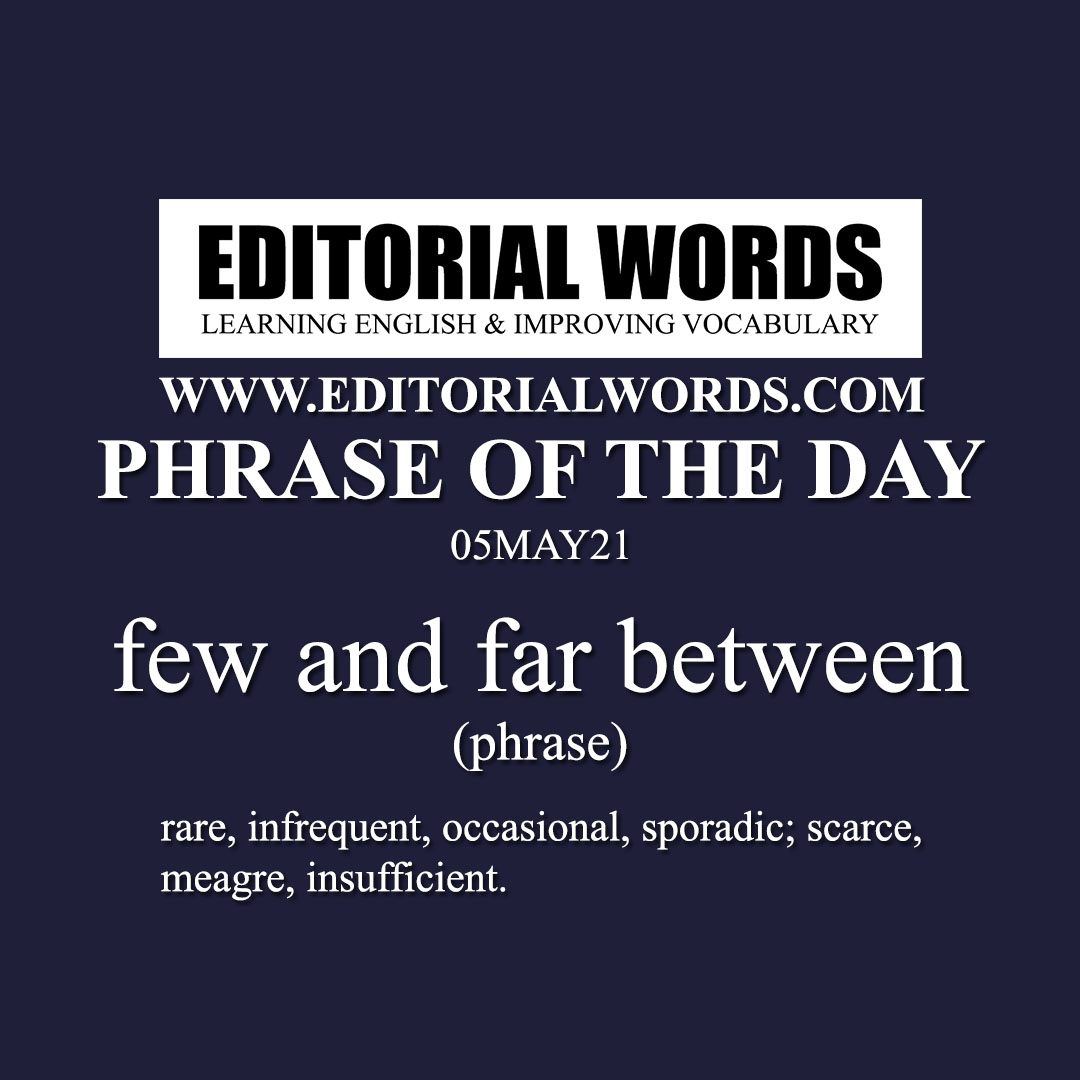 Today's "Phrase of the Day" is "few and far between" and its meaning is "rare, infrequent, occasional, sporadic; scarce, meagre, insufficient".
Example Sentence: The Australian government's drastic decision to temporarily stop all travellers from India entering Australia has me in tears almost every night, struggling to cope with the uncertainty of when I'll see my husband again. Before he departed Australia for India in March, I was stressed knowing that repatriation flights were few and far between.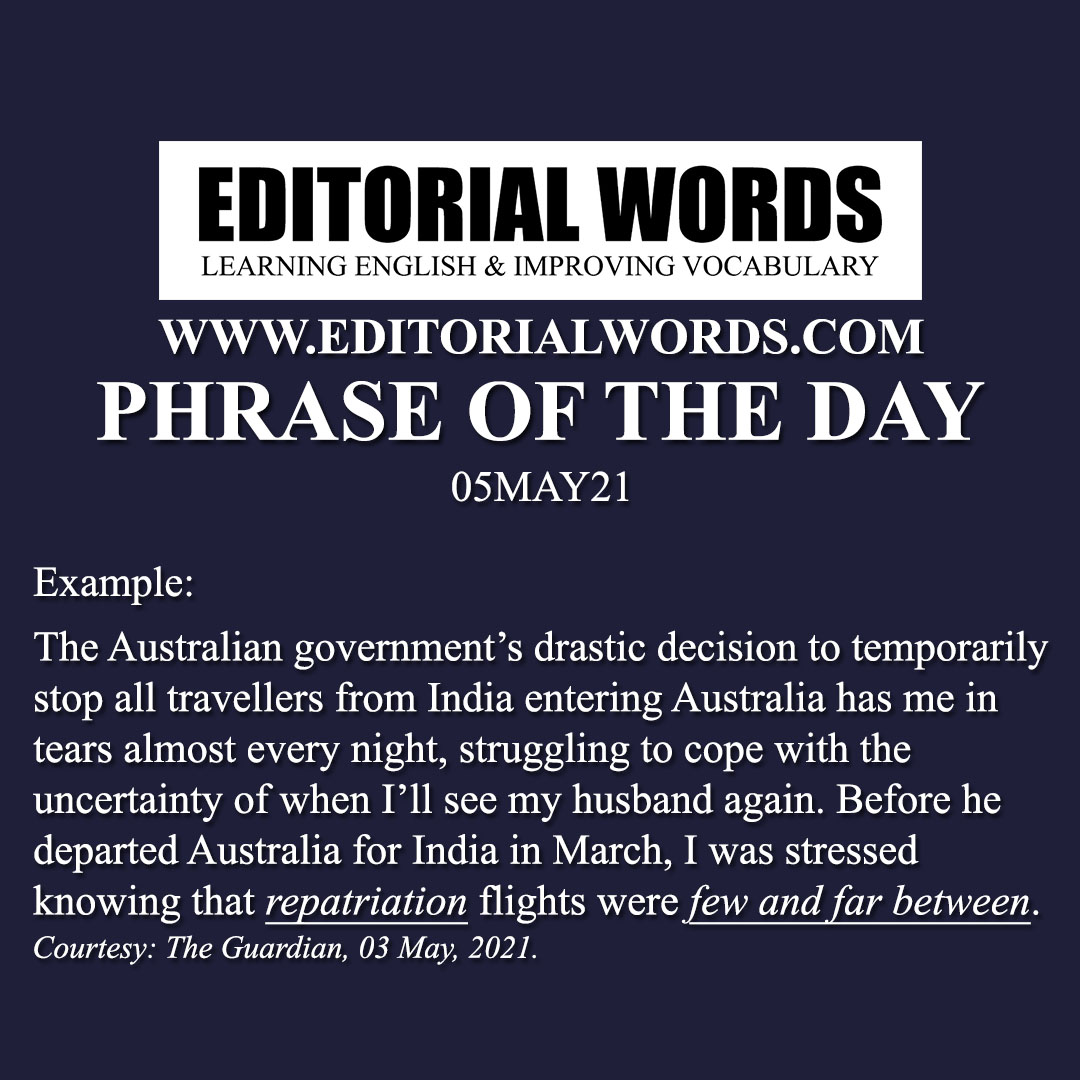 This phrase is present in The Guardian article My Australian husband is stuck in India. All I want is to know he can come home and click here to read it.
Courtesy: The Guardian
"Phrasal Verbs" We Learnt Last Week
"Idioms & Phrases" We Learnt Last Week
"Important Definitions" We Learnt Last Week
Recent Word Lists For The Hindu Editorial Articles