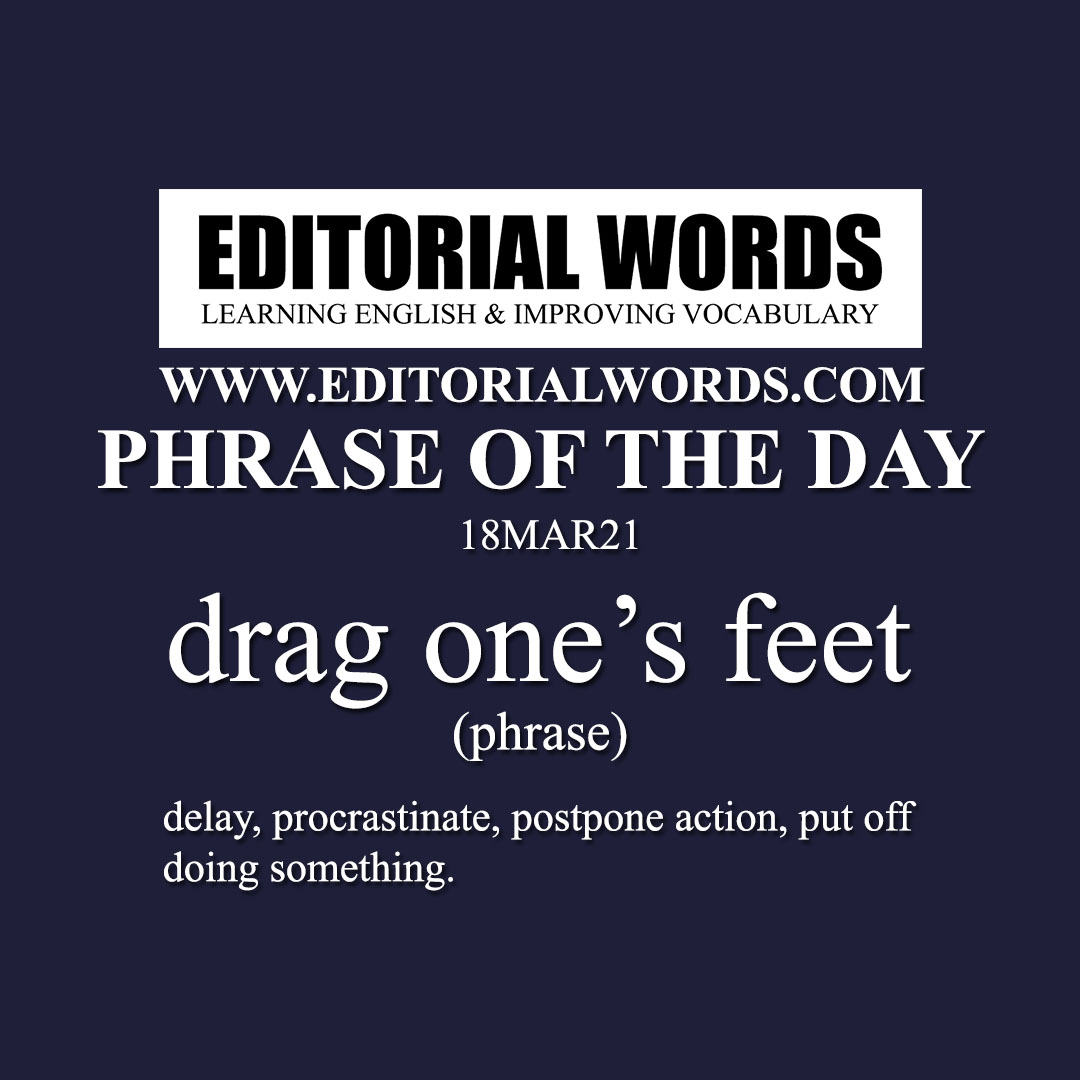 Today's "Phrase of the Day" is "drag one's feet" and its meaning is "delay, procrastinate, postpone action, put off doing something".
Example Sentence: Last year, European and North American countries managed to ignore warnings of a highly contagious pandemic – dragging their feet in setting protocols in place, delaying mandatory mask-wearing, and giving mostly miserly handouts (financial supports) to the millions struggling to survive in lockdown.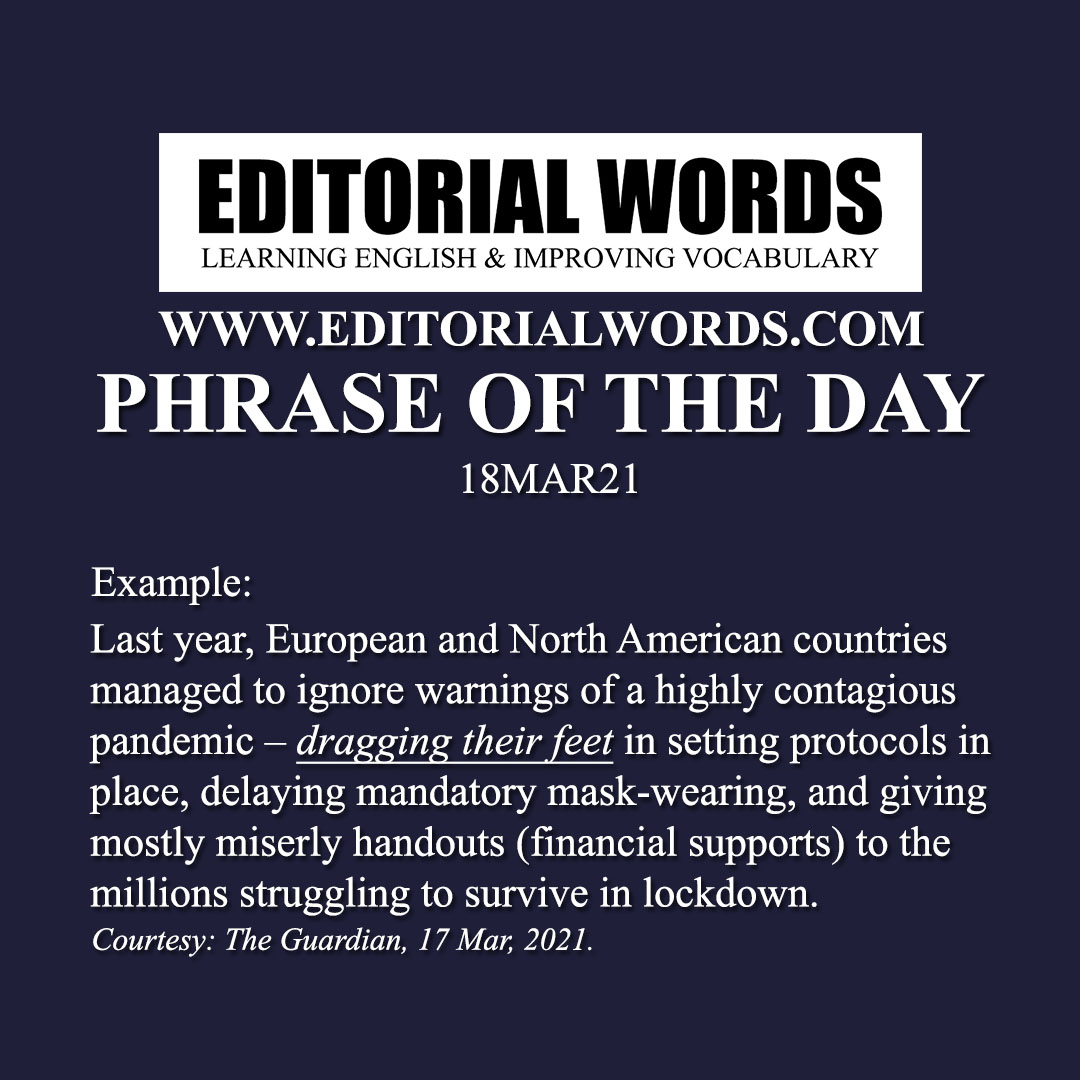 This phrase is present in The Guardian article The world's richest countries are hoarding vaccines. This is morally indefensible and click here to read it.
Courtesy: The Guardian
"Phrasal Verbs" We Learnt Last Week
"Idioms & Phrases" We Learnt Last Week
"Important Definitions" We Learnt Last Week
Recent Word Lists For The Hindu Editorial Articles