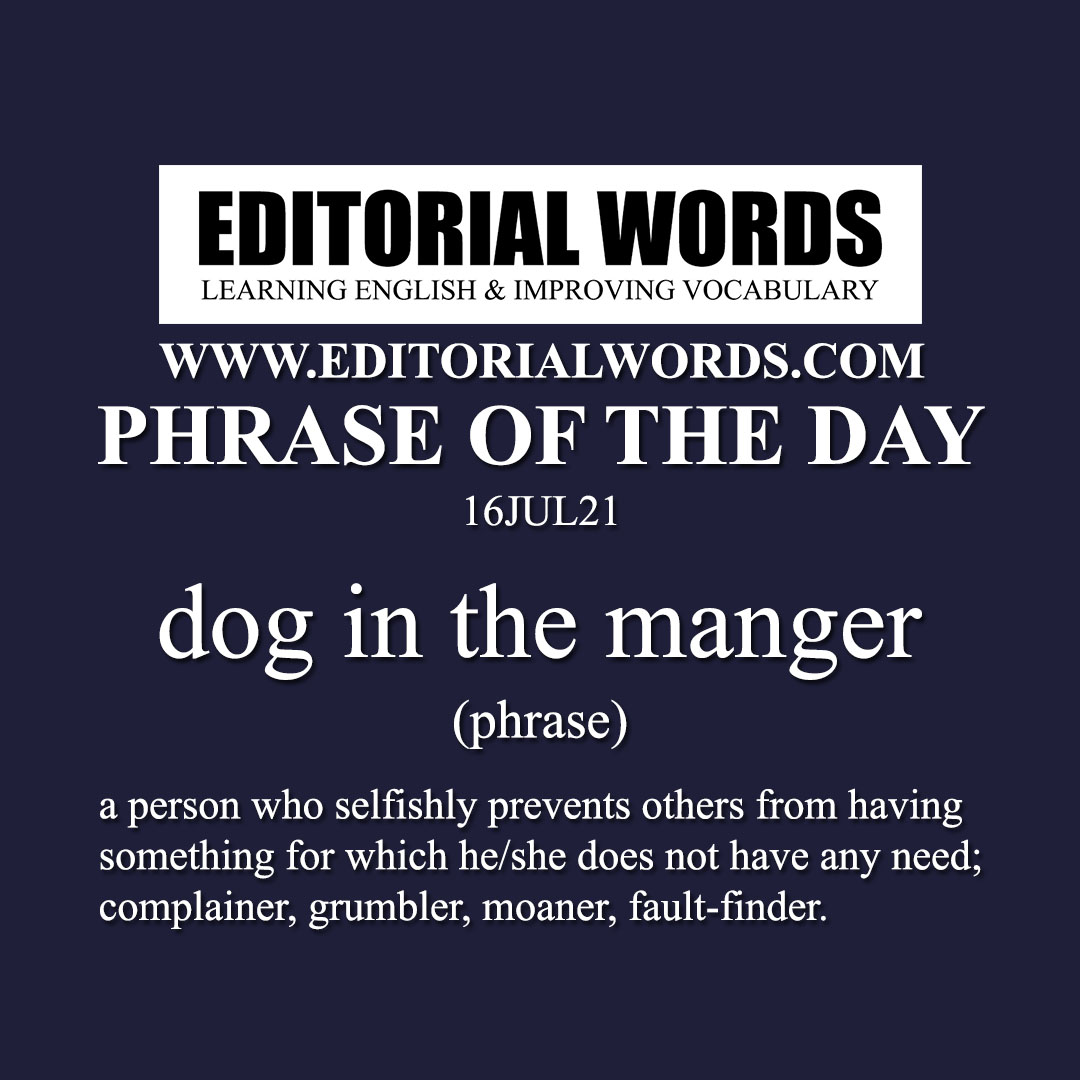 Today's "Phrase of the Day" is dog in the manger and its meaning is "a person who selfishly prevents others from having something for which he/she does not have any need; complainer, grumbler, moaner, fault-finder".
Example Sentence: At the outset, it also needs to be clearly stated that, contrary to the recent media reports, debates and some opinions, the Indian Air Force (IAF) is not playing 'dog in the manger' and resisting the formation of theatre/functional commands (theatre command means a unified command for tri-Services-the Army, the Navy and the Air Force).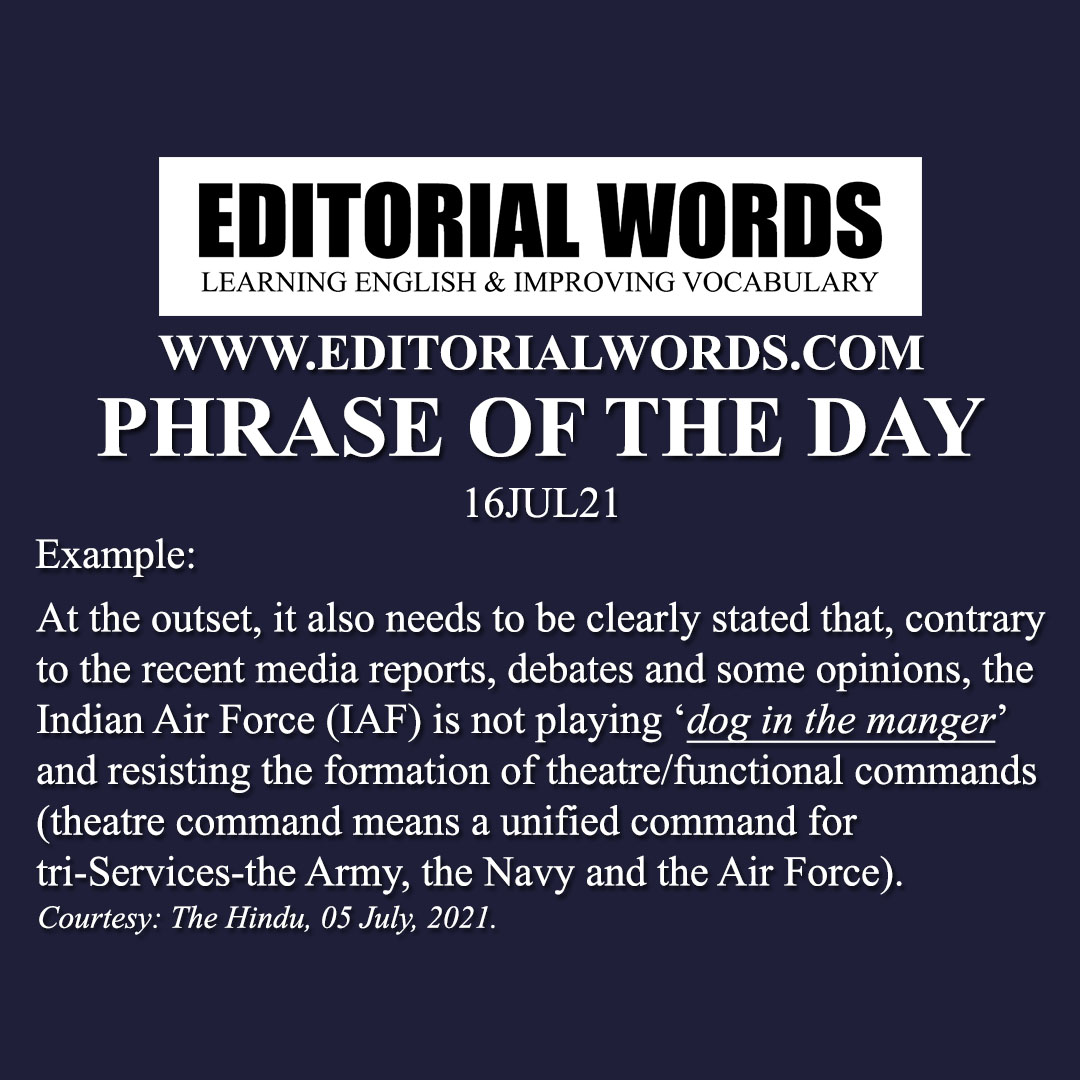 This phrase is present in The Hindu article The problem now with the military synergy plan and click here to read it.
Courtesy: The Hindu
"Phrasal Verbs" We Learnt Last Week
"Idioms & Phrases" We Learnt Last Week
"Important Definitions" We Learnt Last Week
Recent Word Lists For The Hindu Editorial Articles