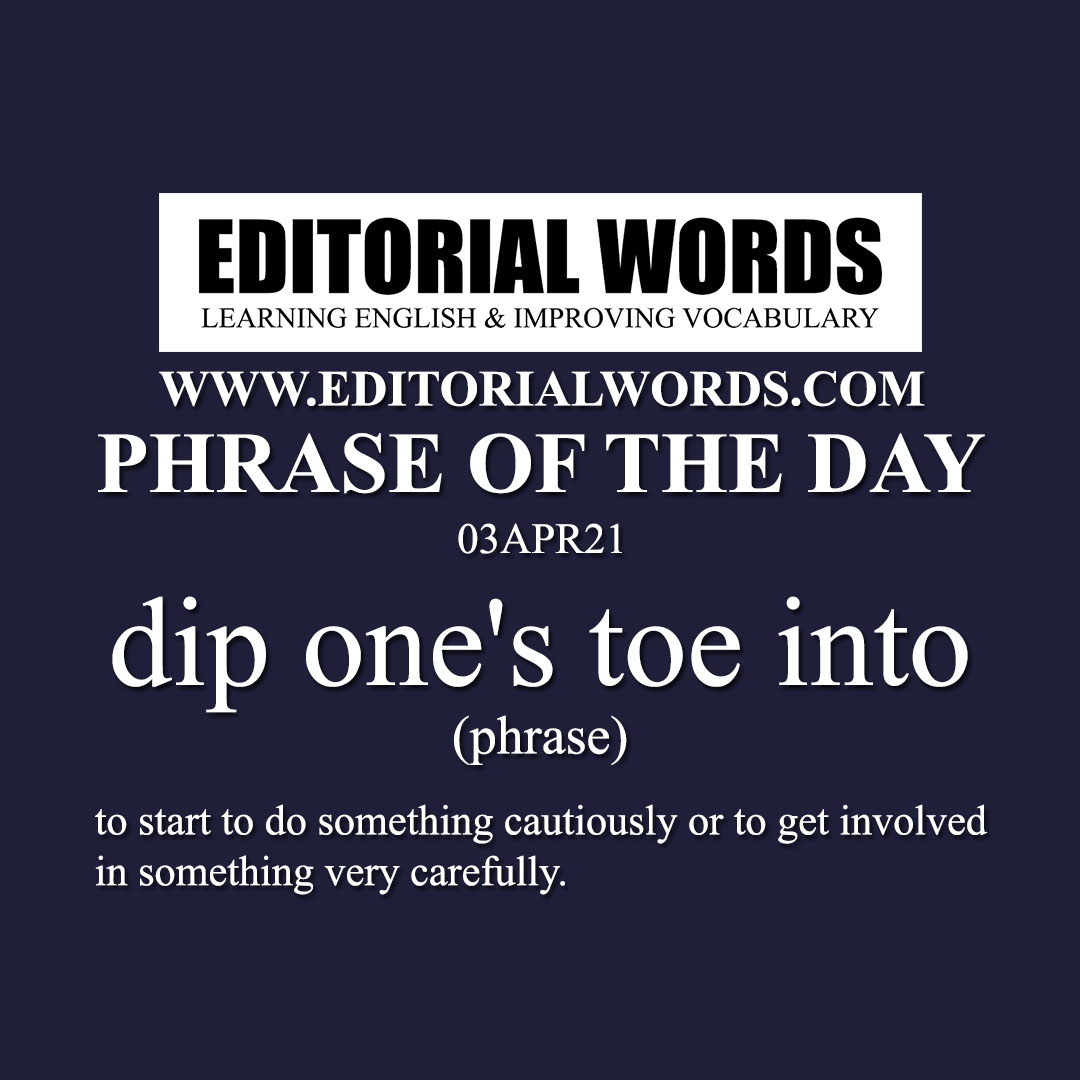 Today's "Phrase of the Day" is "dip one's toe into" and its meaning is "to start to do something cautiously or to get involved in something very carefully".
Example Sentence: With home loan rates at decadal lows, real estate prices down, real estate looks very tempting to dip one's toes into.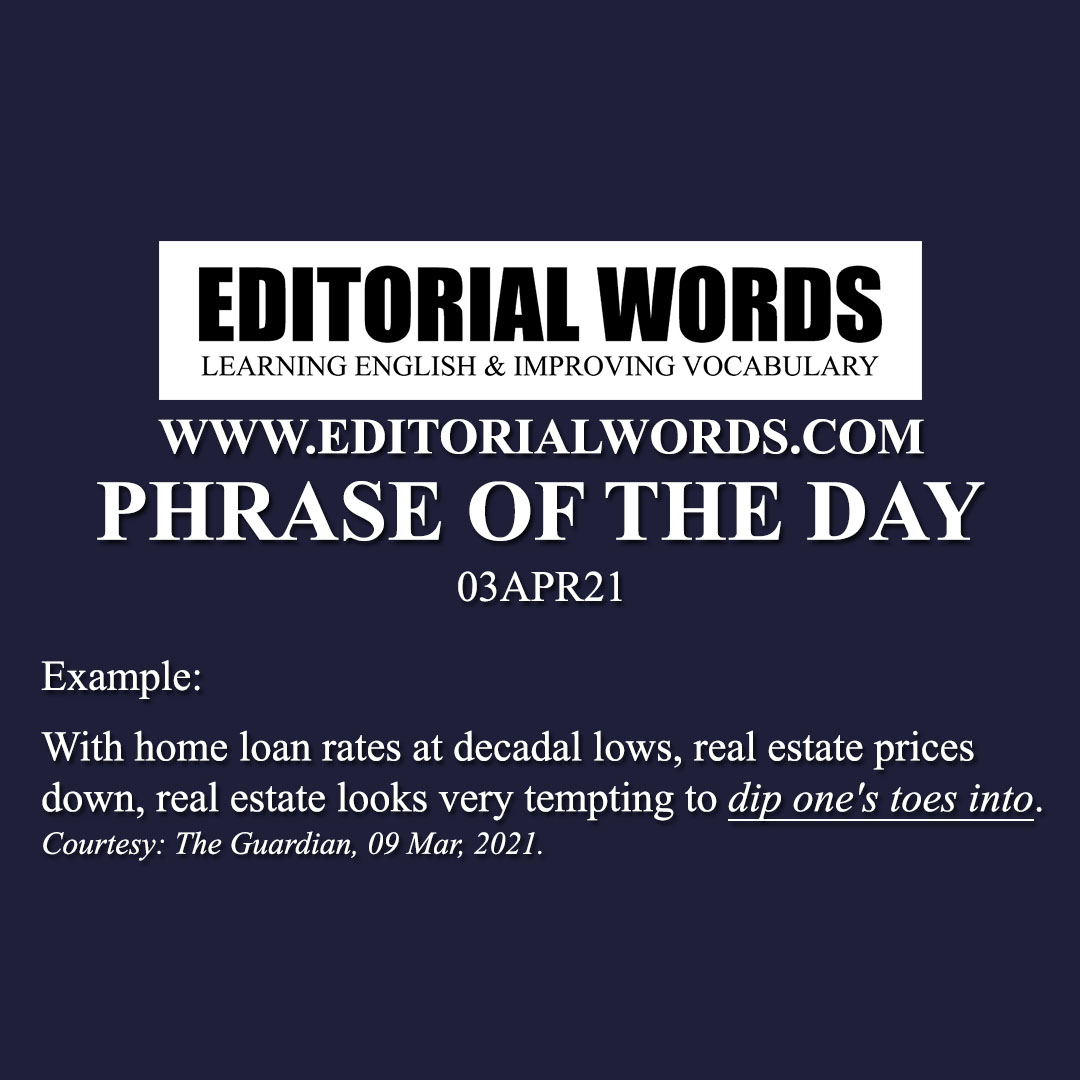 This phrase is present in The Economic Times article Did you know about these 5 income tax benefits on home loans? and click here to read it.
Courtesy: The Economic Times
"Phrasal Verbs" We Learnt Last Week
"Idioms & Phrases" We Learnt Last Week
"Important Definitions" We Learnt Last Week
Recent Word Lists For The Hindu Editorial Articles