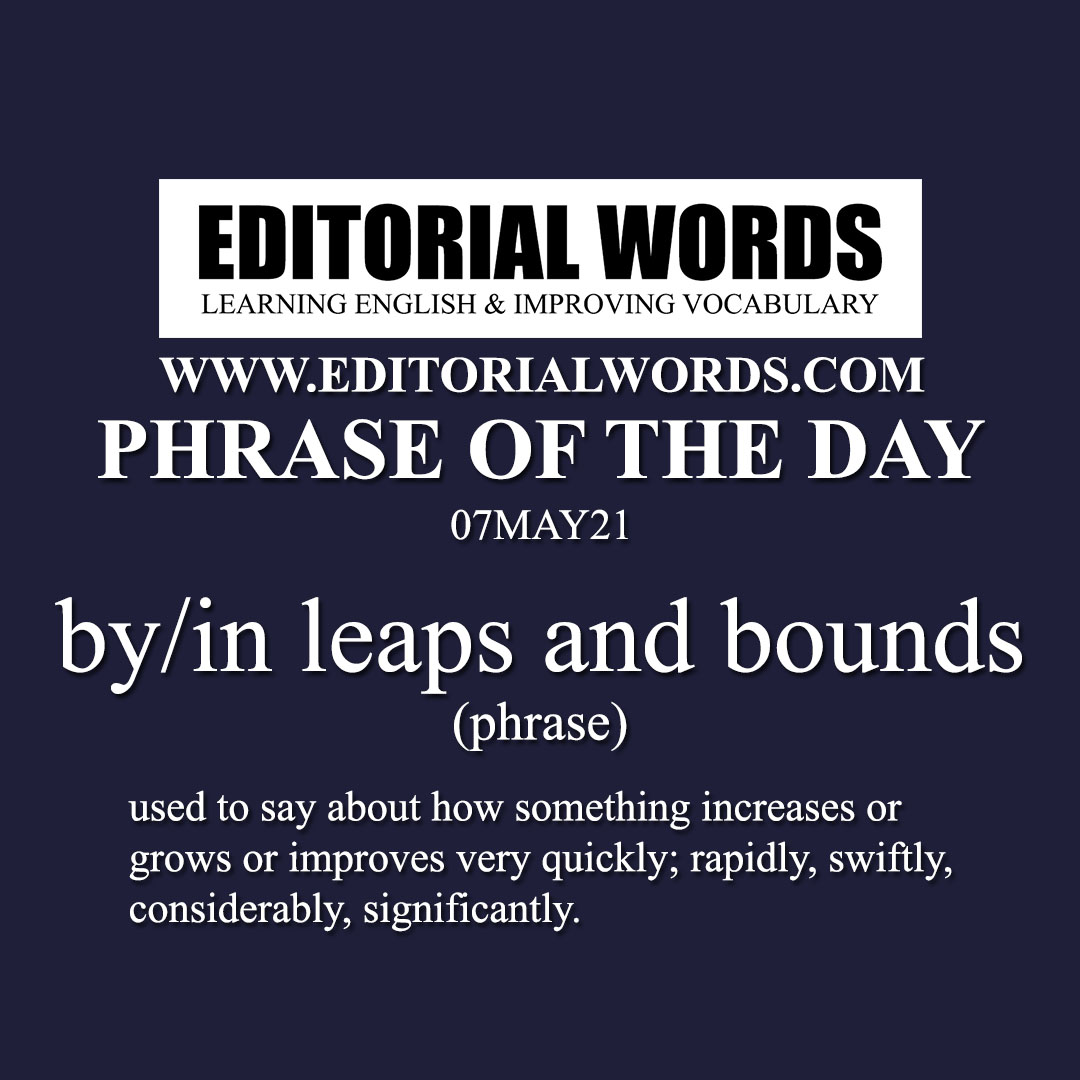 Today's "Phrase of the Day" is "by/in leaps and bounds" and it's meaning is "used to say about how something increases or grows or improves very quickly; rapidly, swiftly, considerably, significantly".
Example Sentence: The science mostly gives us terrifying news of more melting, more storms, more droughts, more fires, more famines. But the technological solutions and the success of the organizing to address this largest of all crises have likewise grown by leaps and bounds.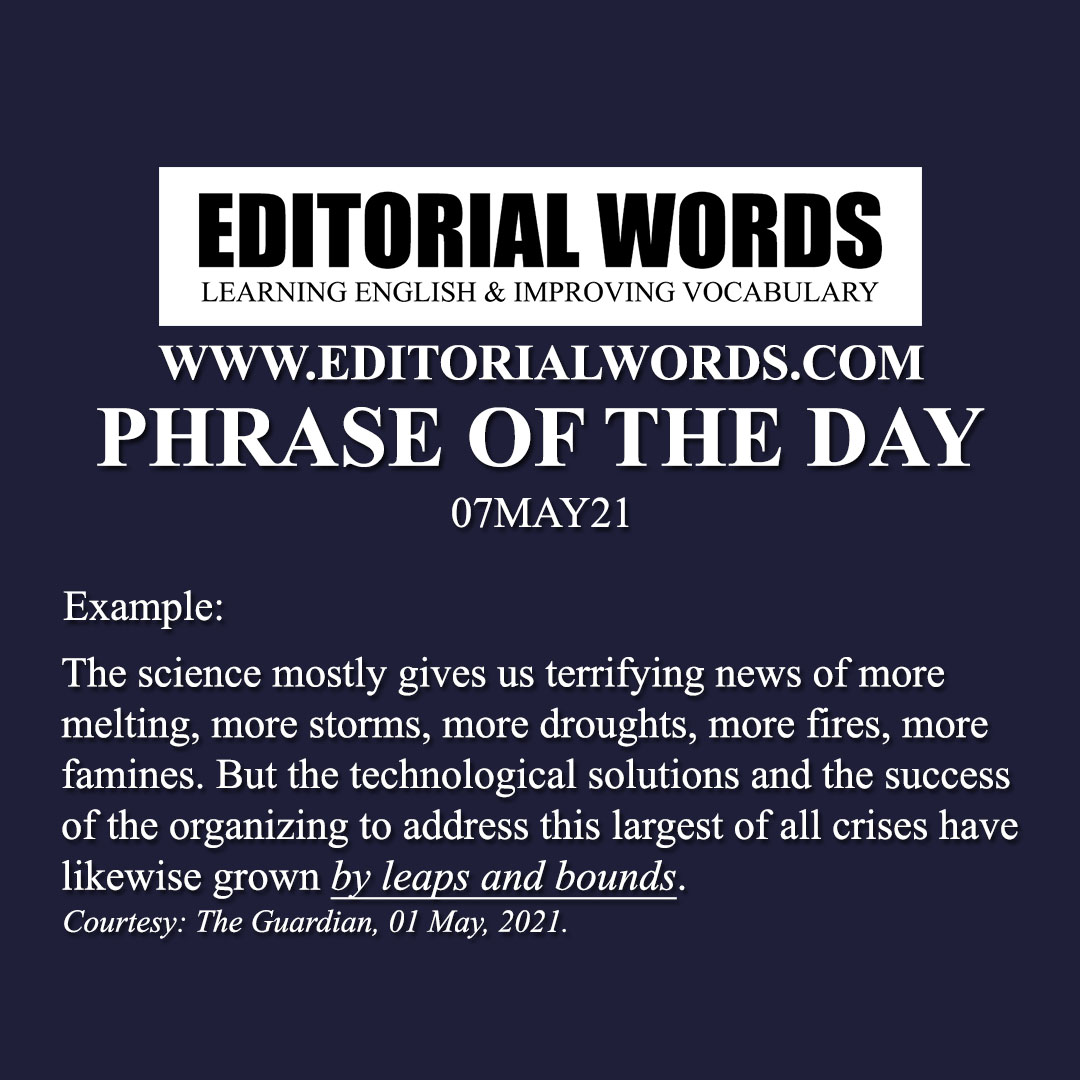 This phrase is present in The Guardian article Dare we hope? Here's my cautious case for climate optimism and click here to read it.
Courtesy: The Guardian
"Phrasal Verbs" We Learnt Last Week
"Idioms & Phrases" We Learnt Last Week
"Important Definitions" We Learnt Last Week
Recent Word Lists For The Hindu Editorial Articles