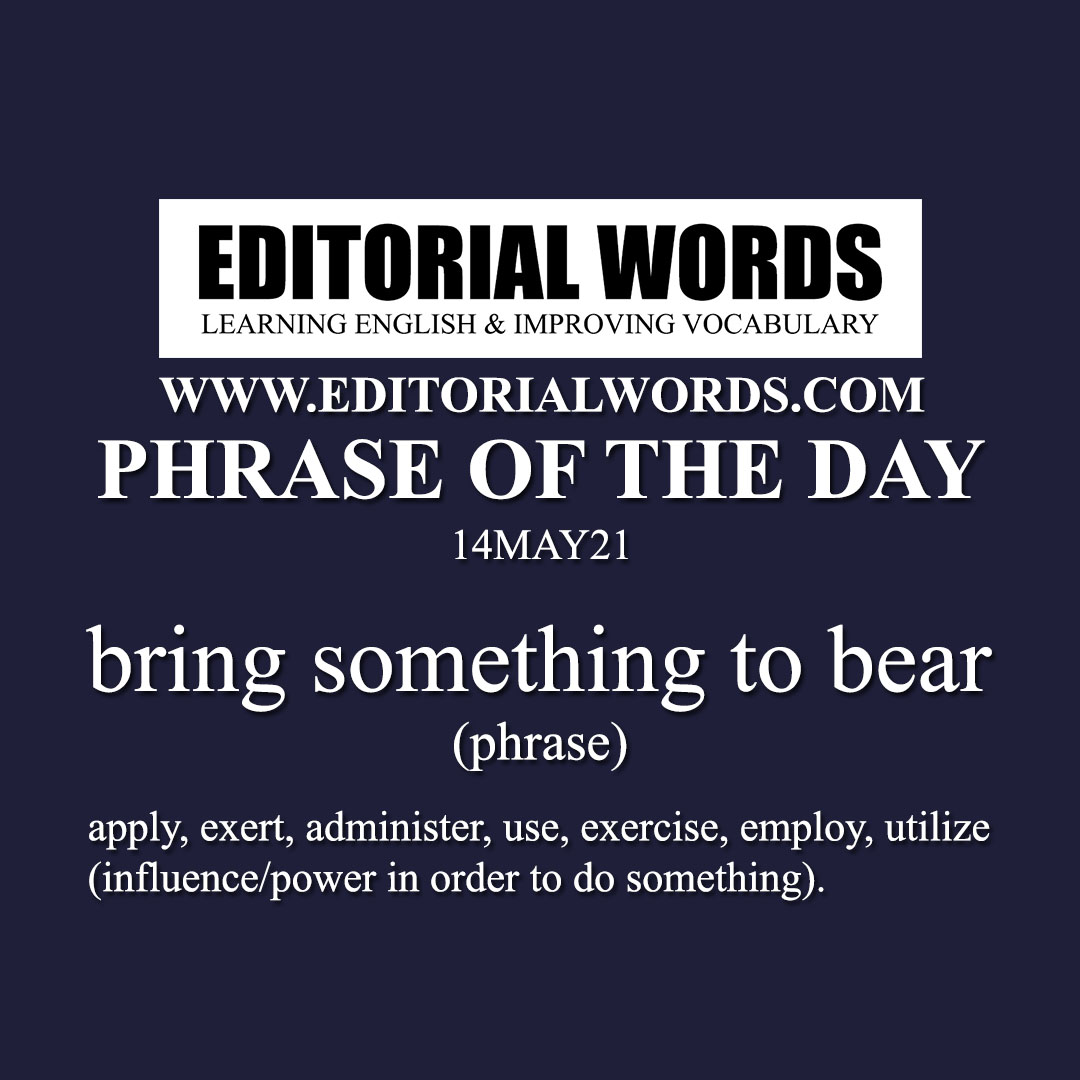 Today's "Phrase of the Day" is " bring something to bear" and its meaning is "apply, exert, administer, use, exercise, employ, utilize (influence/power in order to do something)".
Example Sentence: The priority must be de-escalation to protect the lives of civilians, treated with such ruthless and fatal disregard by both the Israeli government and Palestinian militants. The international community must bring its weight to bear. Former US President Donald Trump egged Israeli Prime Minister Mr, Benjamin Netanyahu on at every turn. There is now an administration in Washington that can address these issues seriously.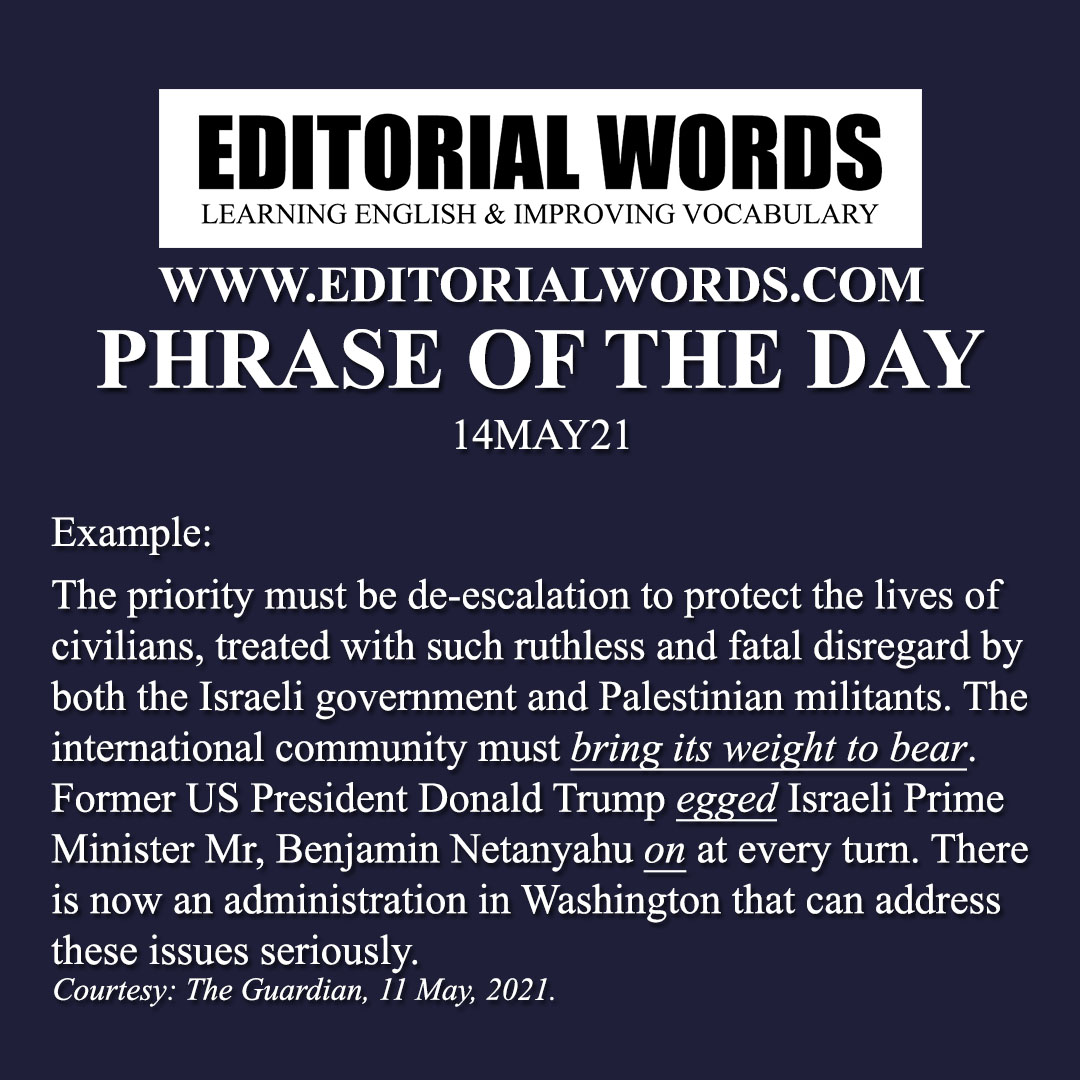 This phrase is present in The Guardian article The Guardian view on Jerusalem and Gaza: old struggles bring fresh violence and click here to read it.
Courtesy: The Guardian
"Phrasal Verbs" We Learnt Last Week
"Idioms & Phrases" We Learnt Last Week
"Important Definitions" We Learnt Last Week
Recent Word Lists For The Hindu Editorial Articles