Today's "Phrase of the Day" is "bring oneself to" and it is a phrase meaning "force oneself to do something that he/she does not want to do (usually an unpleasant one)".
Example Sentence: Alexei Navalny is everything Vladimir Putin is not: courageous, charismatic, highly intelligent, witty and politically savvy. Little wonder that Russia's charmless president cannot bring himself to utter the name of his nemesis. Instead, he pretends Navalny does not exist, while surreptitiously having him jailed, beaten, harassed and, in August, poisoned with a Salisbury-type chemical nerve agent.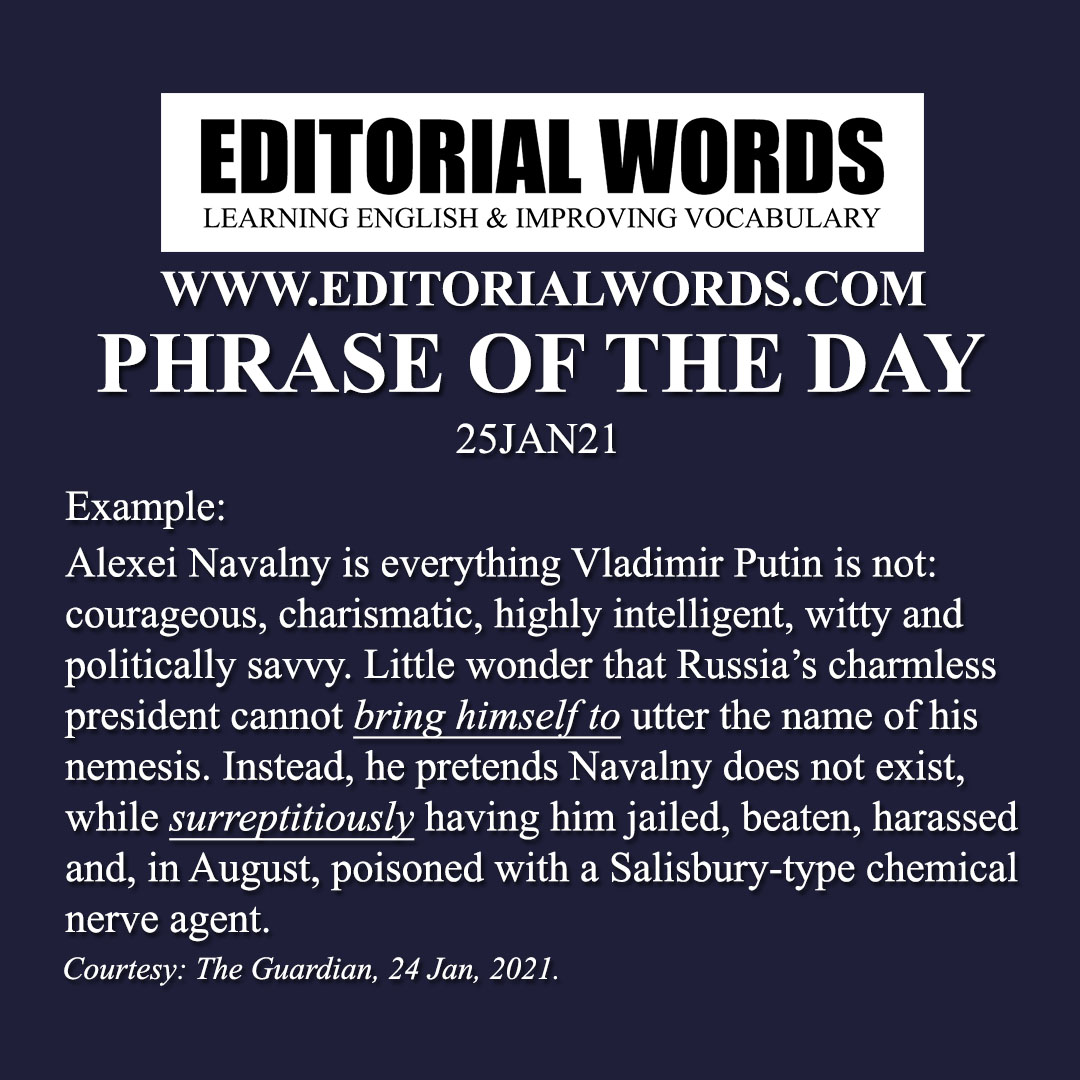 This phrase is present in The Guardian article The Observer view on Russia's protests against Putinism, and click here to read it.
Courtesy: The Guardian
"Phrasal Verbs" We Learnt Last Week
"Idioms & Phrases" We Learnt Last Week
"Important Definitions" We Learnt Last Week
Recent Word Lists For The Hindu Editorial Articles