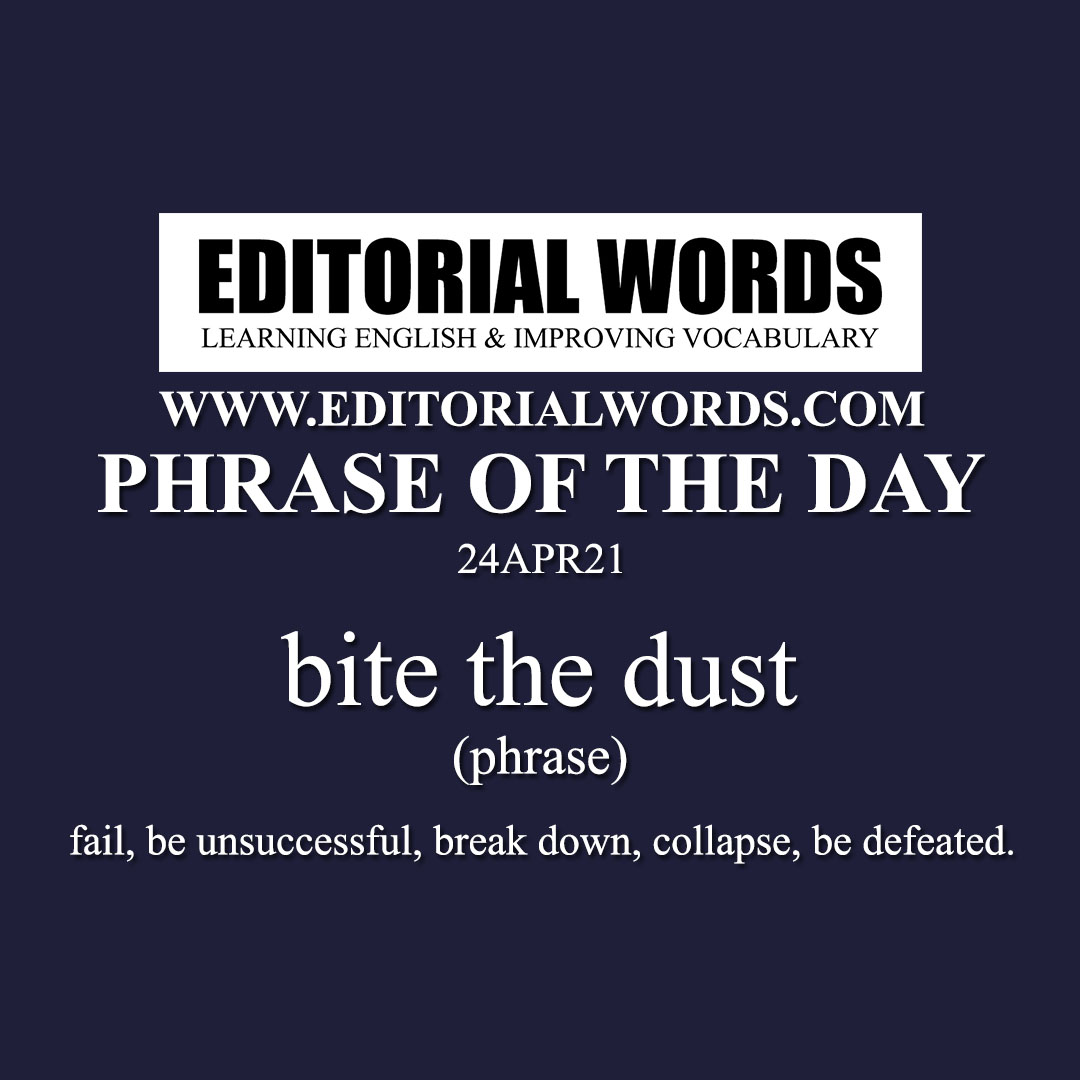 Today's "Phrase of the Day" is "bite the dust" and its meaning is "fail, be unsuccessful, break down, collapse, be defeated".
Example Sentence: The European Super League (ESL) was promulgated on Sunday, denounced on Monday, began to collapse on Tuesday and bit the dust – for now – on Wednesday. As failed coups go, this must be among the most ignominious ever.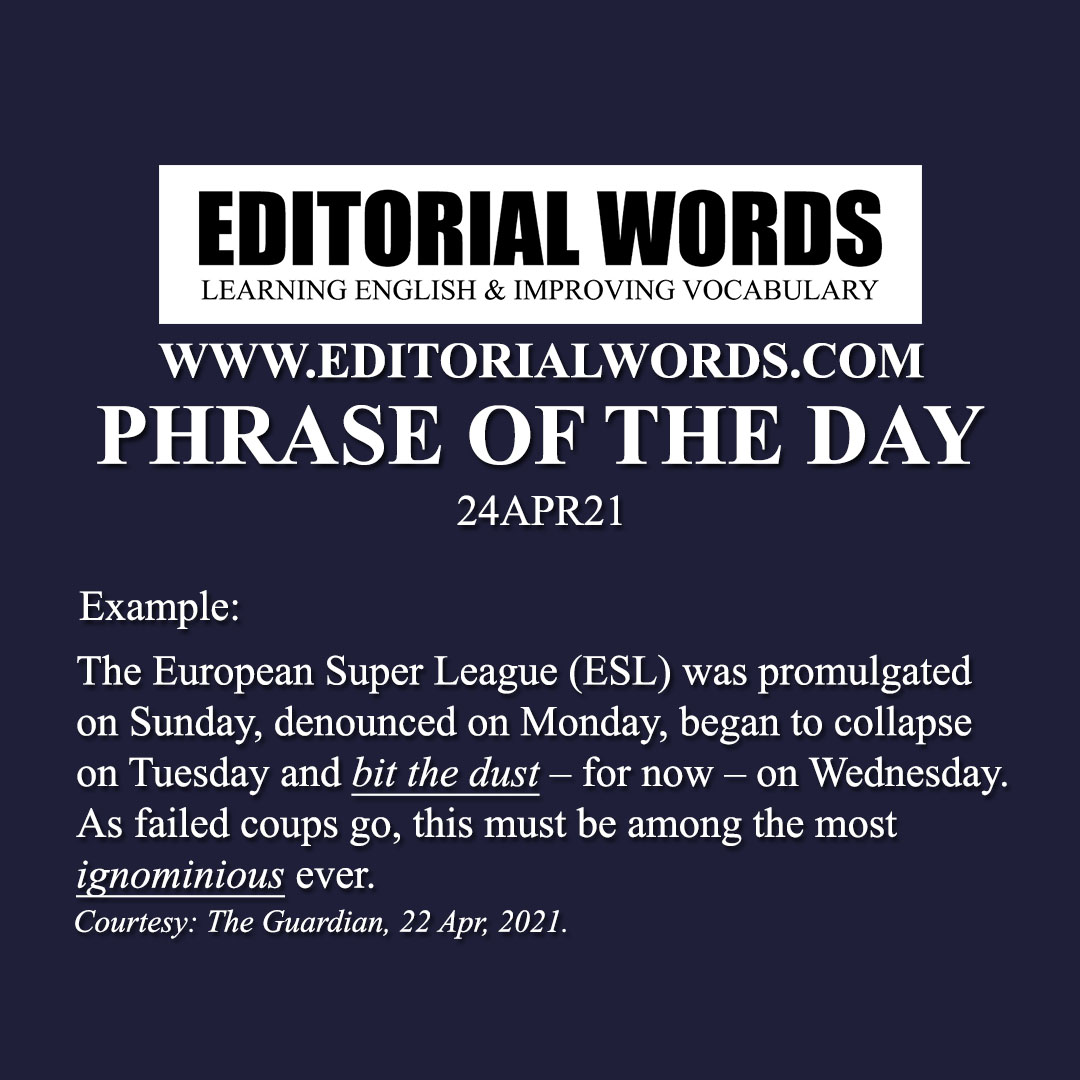 This phrase is present in The Guardian article The Guardian view on football's failed super league: hit back hard and click here to read it.
Courtesy: The Guardian
"Phrasal Verbs" We Learnt Last Week
"Idioms & Phrases" We Learnt Last Week
"Important Definitions" We Learnt Last Week
Recent Word Lists For The Hindu Editorial Articles