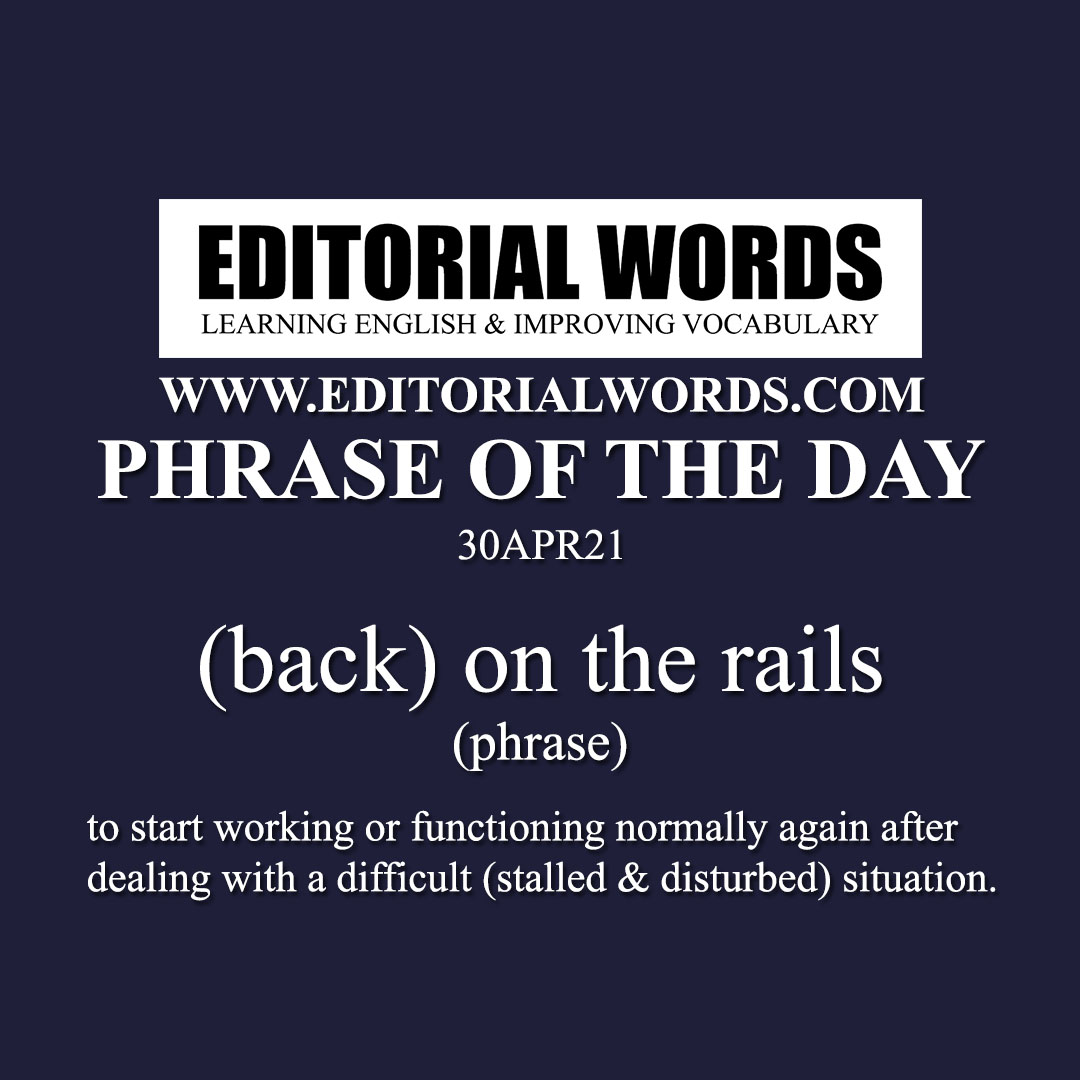 Today's "Phrase of the Day" is "(back) on the rails" and it is a phrase meaning "to start working or functioning normally again after dealing with a difficult (stalled & disturbed) situation".
Example Sentence: "The Indian economy had gone into a slump before the pandemic. It had challenges during the pandemic, and it was just beginning to show some signs of recovery. There was some sense of urgency by the people in charge of the Indian economy, as well as industry leaders, to put it back on the rails."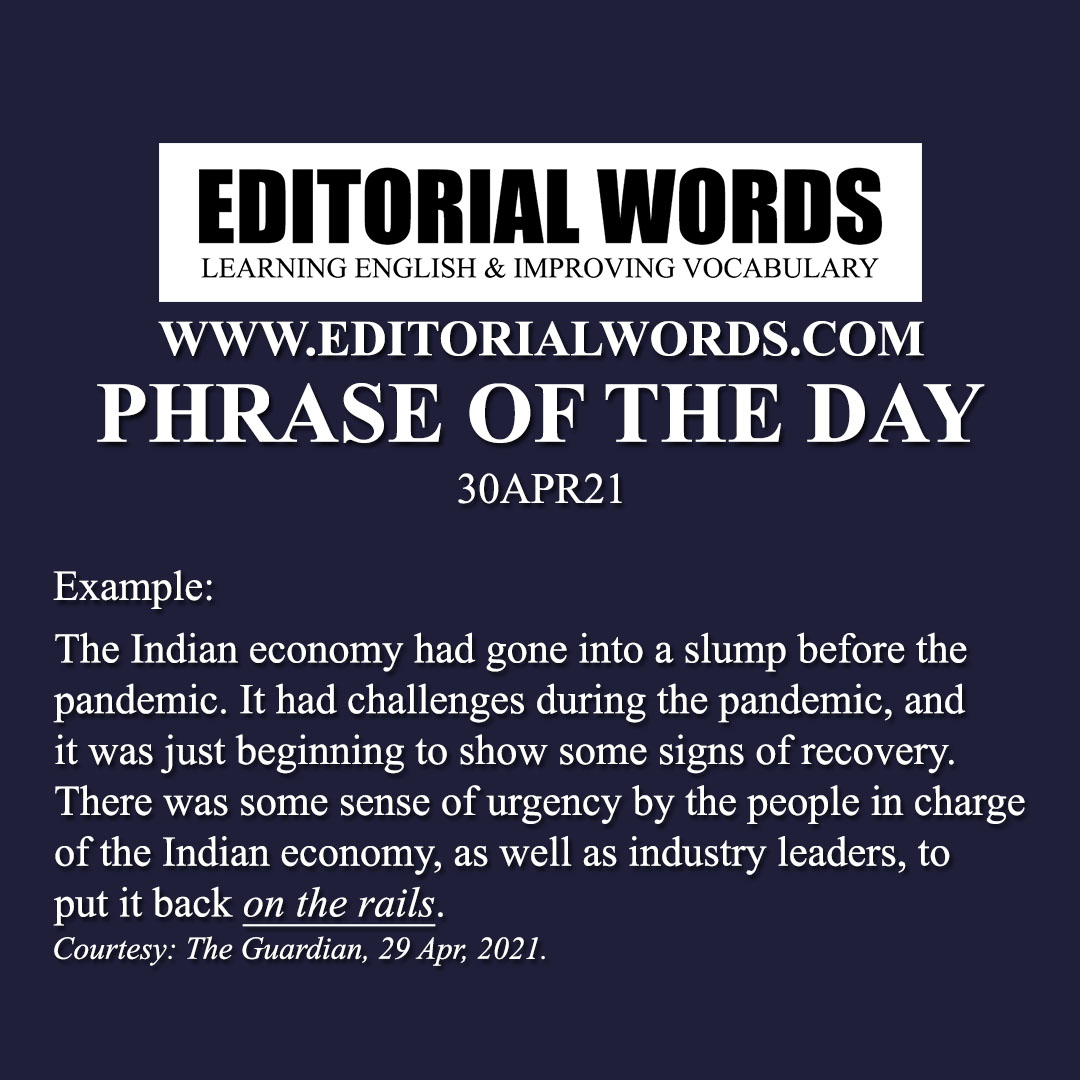 This phrase is present in The Guardian article 'We are not special': how triumphalism led India to Covid-19 disaster and click here to read it.
Courtesy: The Guardian
"Phrasal Verbs" We Learnt Last Week
"Idioms & Phrases" We Learnt Last Week
"Important Definitions" We Learnt Last Week
Recent Word Lists For The Hindu Editorial Articles