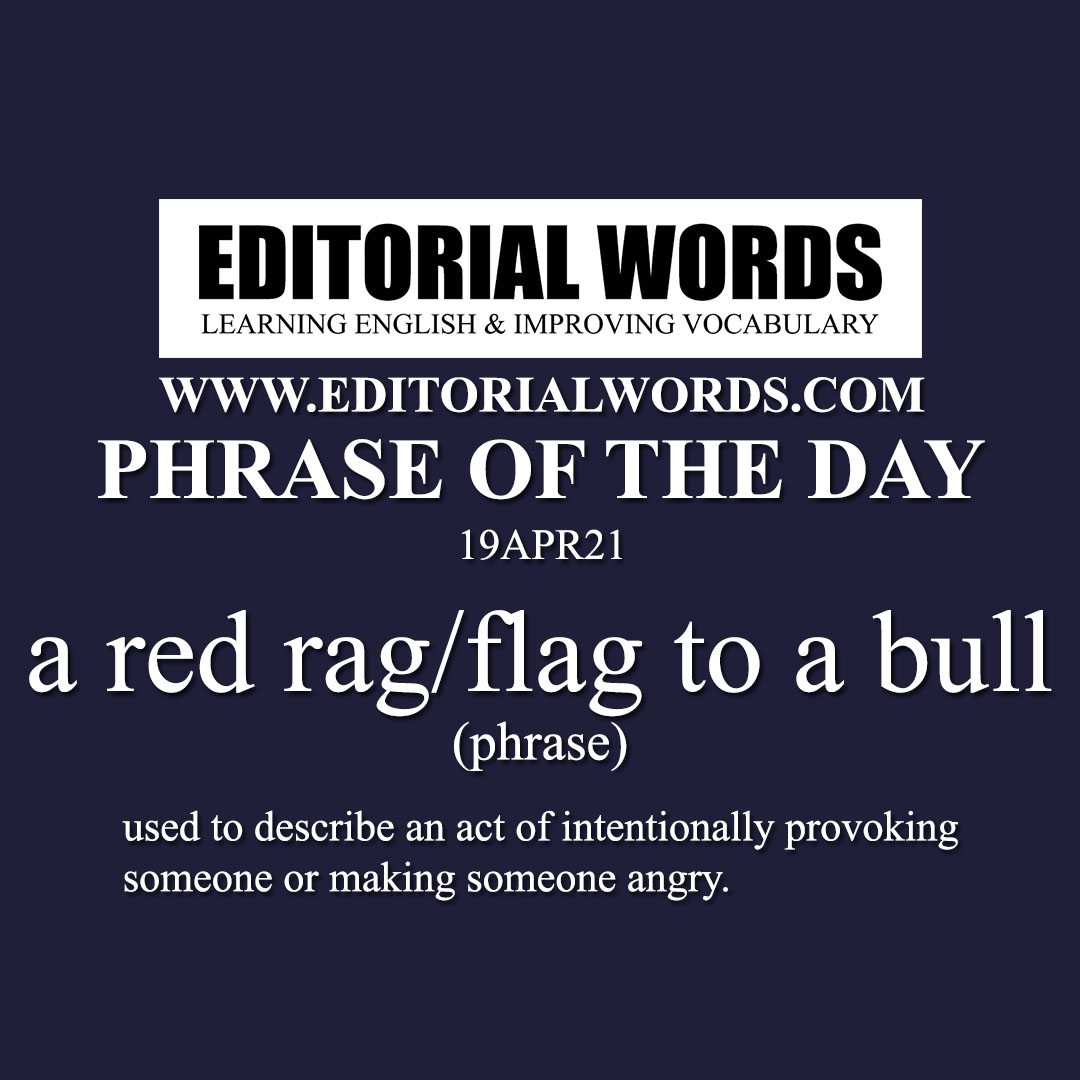 Today's "Phrase of the Day" is "a red rag/flag to a bull" and its meaning is "used to describe an act of intentionally provoking someone or making someone angry".
Example Sentence: Last weekend's mystery explosion at Iran's Natanz nuclear facility, which destroyed crucial equipment, was the most spectacular strike since the 2010 Stuxnet cyber-attack. Except it's no mystery. Anonymous "intelligence sources" freely admitted Israeli involvement. Israel's prime minister Benjamin Netanyahu, ace provocateur (instigator/troublemaker), wanted Iran and the world to know whodunnit. It was like waving a red flag at a bull.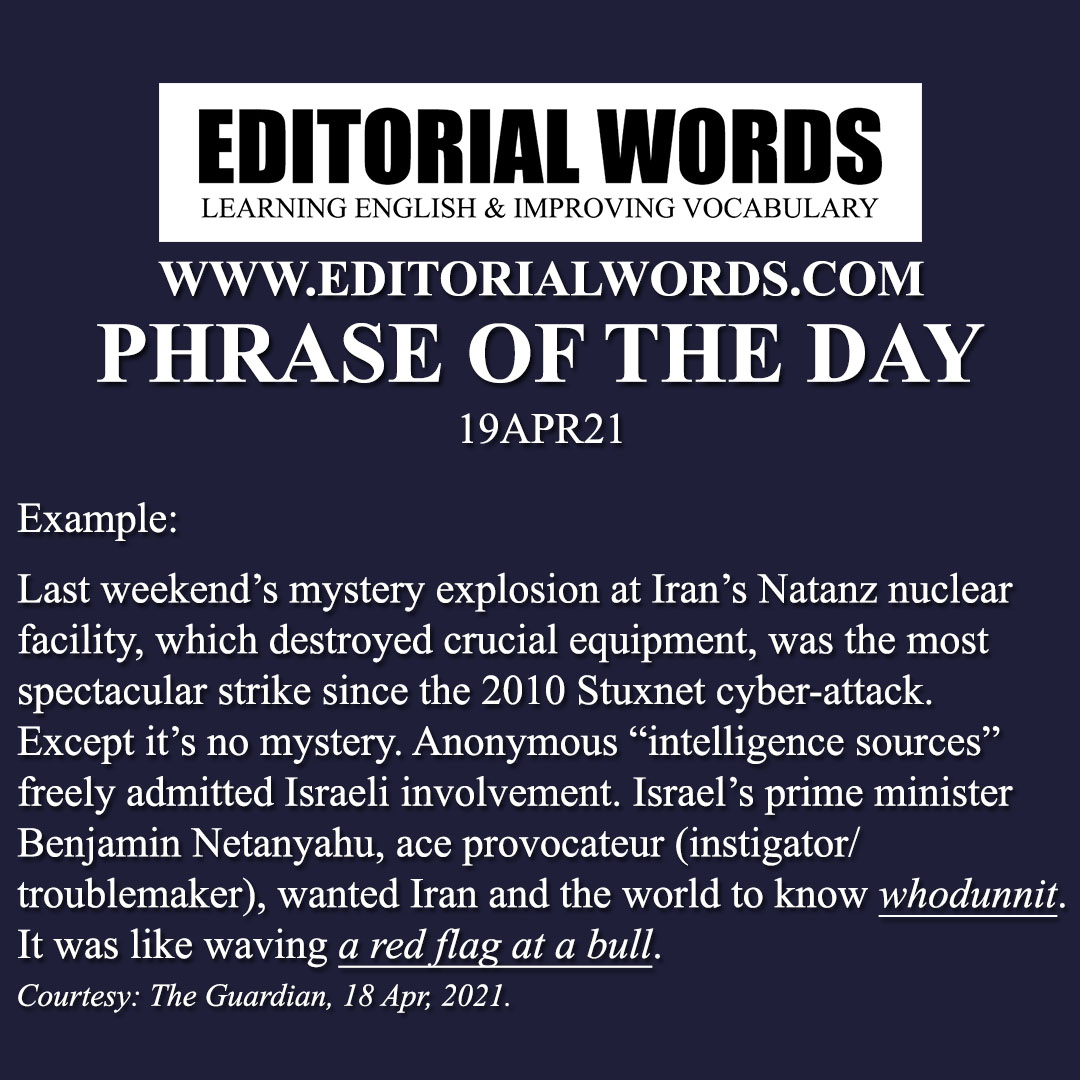 This phrase is present in The Guardian article  Shadow warrior: Benjamin Netanyahu takes a dangerous gamble with Iran and click here to read it.
Courtesy: The Guardian
"Phrasal Verbs" We Learnt Last Week
"Idioms & Phrases" We Learnt Last Week
"Important Definitions" We Learnt Last Week
Recent Word Lists For The Hindu Editorial Articles