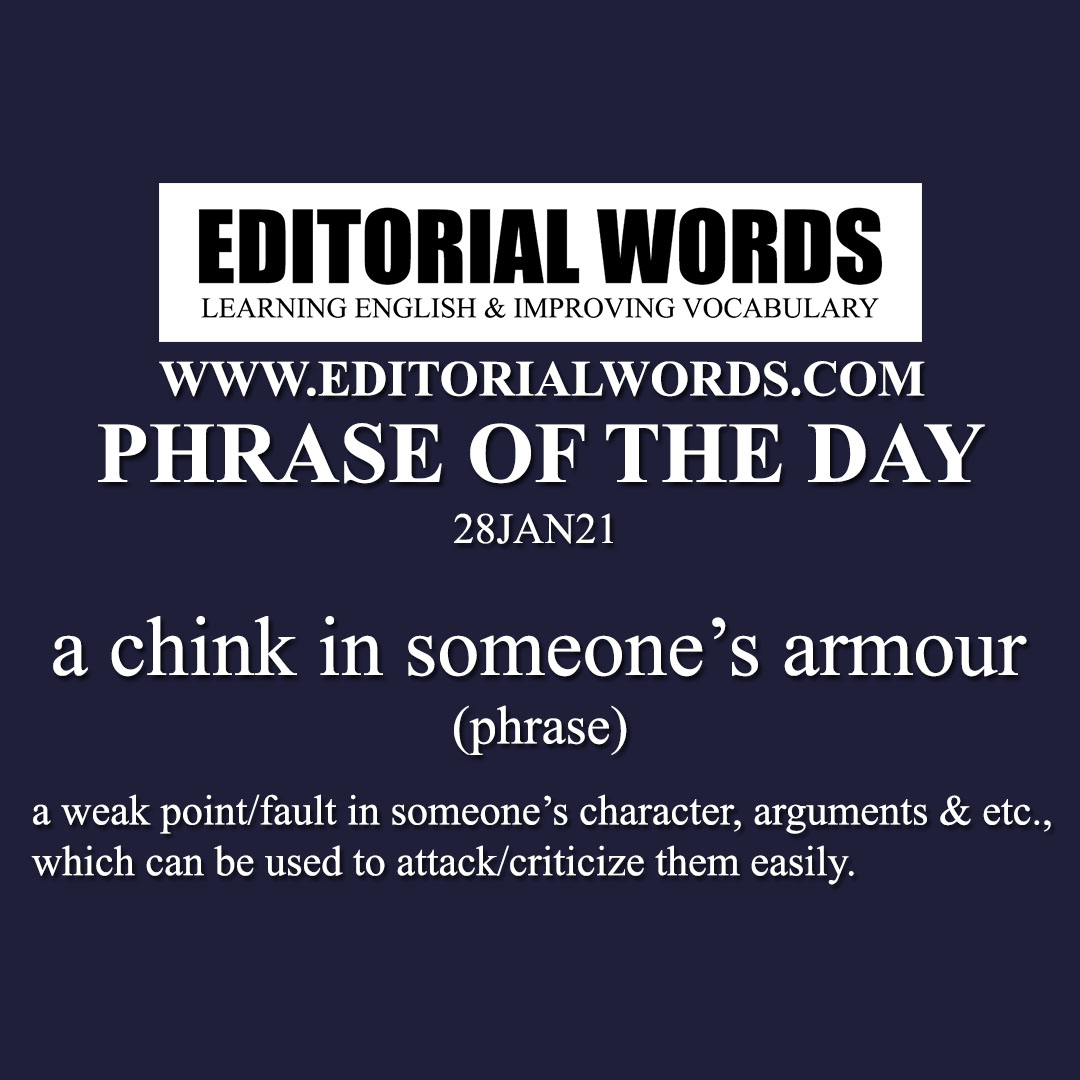 Today's "Phrase of the Day" is a chink in someone's armour meaning "a weak point/fault in someone's character, arguments & etc., which can be used to attack/criticize them easily".
Example Sentence: Social distancing, wearing masks, vaccines and viral sequencing (the science that can detect new variants and determine their significance) are our best hopes of driving down Covid cases and protecting our communities. These won't be the last variants we'll see, and Covid-19 will continue to surprise us. But if we get infection rates to as close to zero as possible, we'll reduce the risk of future mutations that can find chinks in our immunity armour.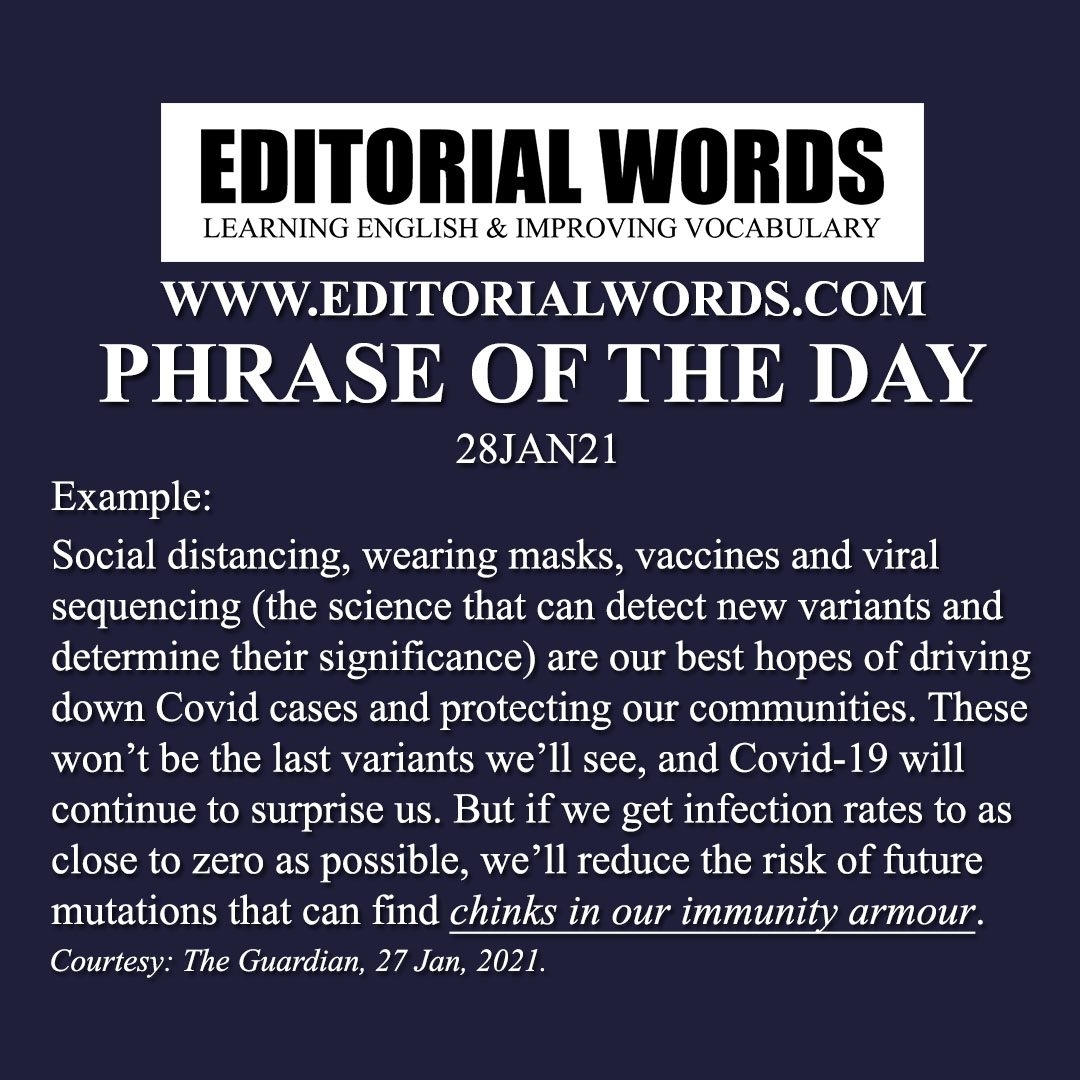 This phrase is present in The Guardian article How worried should we be about the new Covid variants?, and click here to read it.
Courtesy: The Guardian
"Phrasal Verbs" We Learnt Last Week
"Idioms & Phrases" We Learnt Last Week
"Important Definitions" We Learnt Last Week
Recent Word Lists For The Hindu Editorial Articles