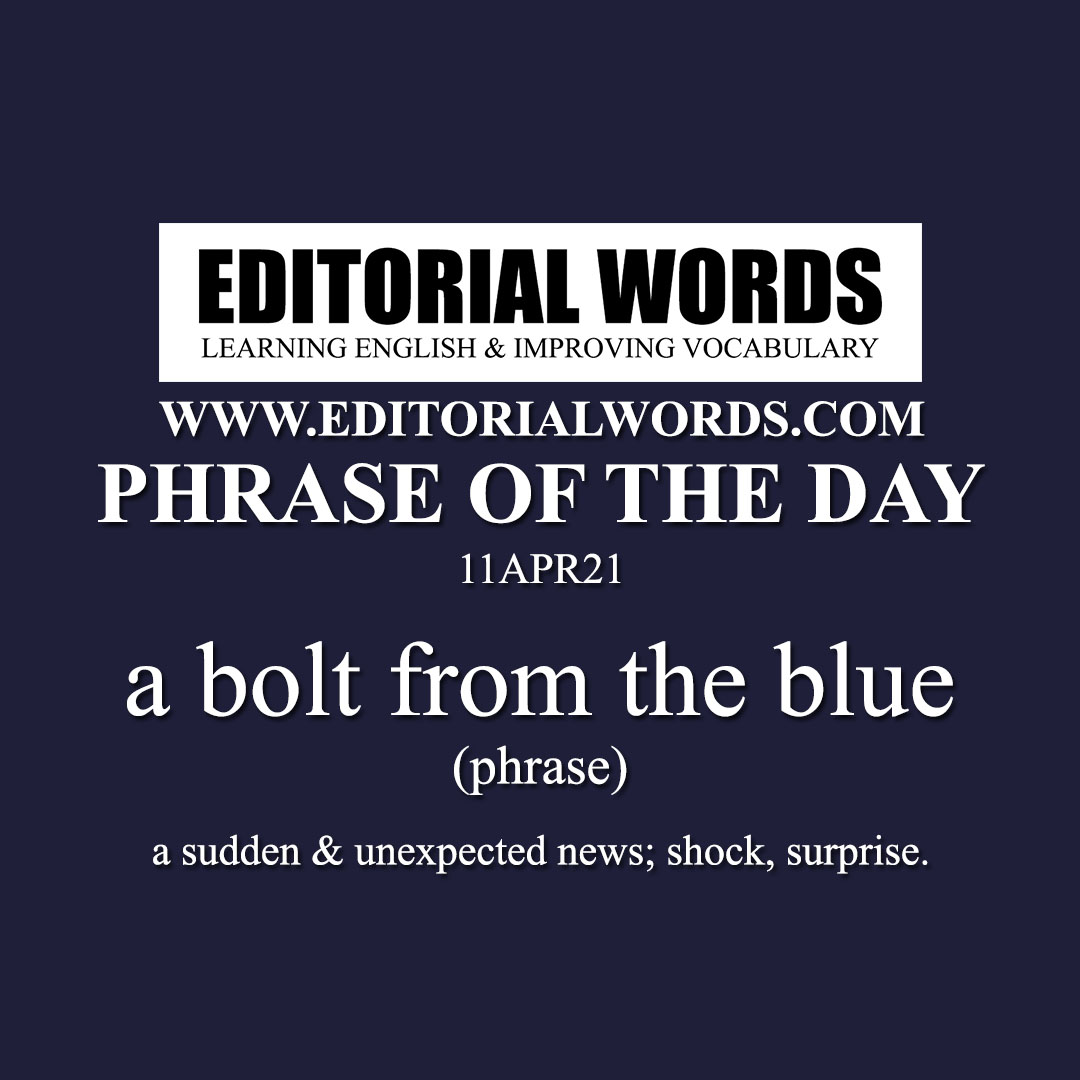 Today's "Phrase of the Day" is "a bolt from the blue" and its meaning is "a sudden & unexpected news; shock, surprise".
Example Sentence: The death of Prince Philip, the Duke of Edinburgh, has been announced by Buckingham Palace. No trivialisation is intended by saying that this news has not come as a bolt from the blue. The duke was, after all, 99 years old and less than three months short of his centenary, a formidable age for any man, even in these days of unprecedented longevity.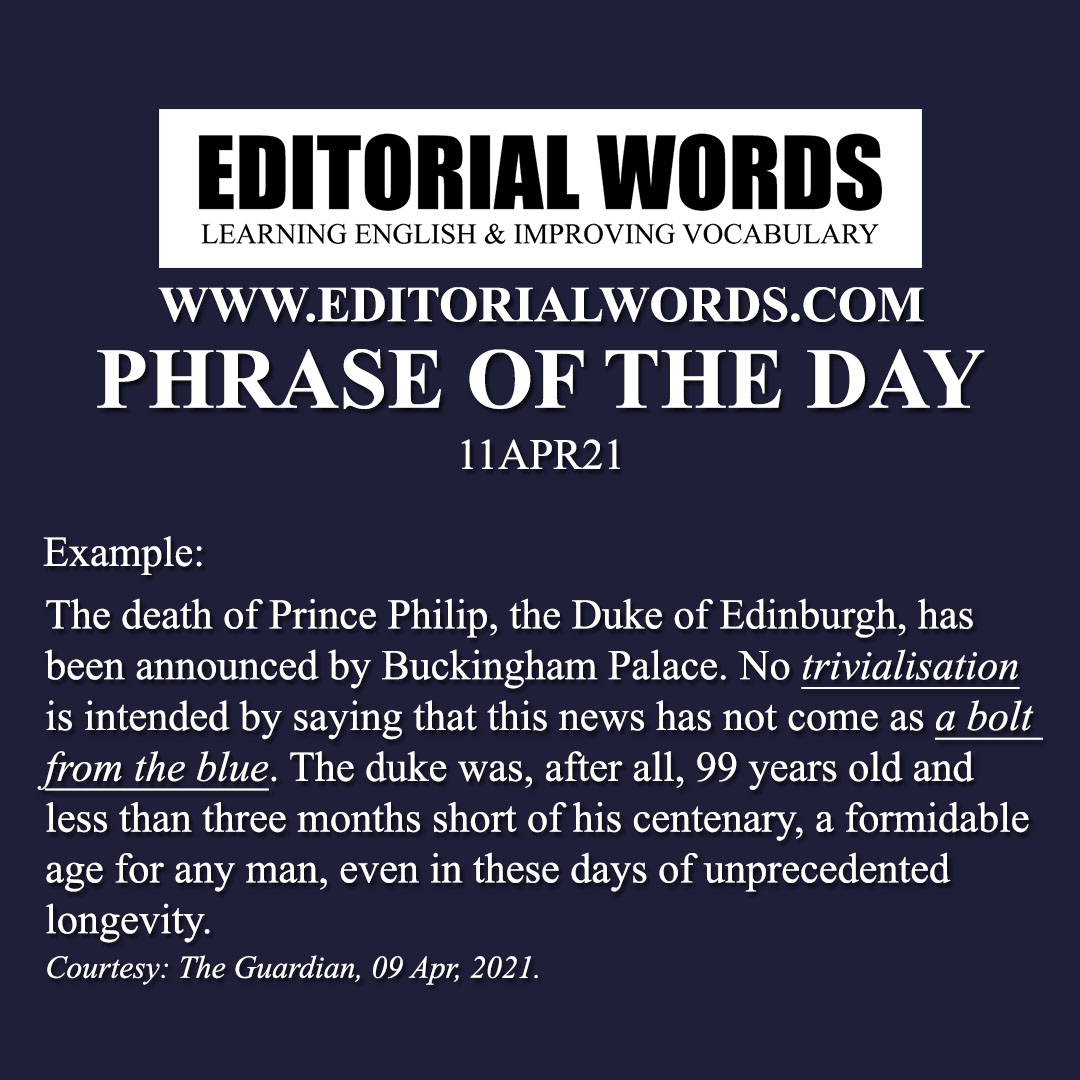 This phrase is present in The Guardian article The Guardian view on Prince Philip: a man of his time and click here to read it.
Courtesy: The Guardian
"Phrasal Verbs" We Learnt Last Week
"Idioms & Phrases" We Learnt Last Week
"Important Definitions" We Learnt Last Week
Recent Word Lists For The Hindu Editorial Articles