Smartphones are stealing our time. This new year, I want to claim it back – The Guardian (Dec 29, 2016)
I sit with a friend having some seasonal drinks. The second she gets up to go to the toilet, I catch myself reaching for my smartphone. But instead of taking it out and idly filling the two minutes she's gone, I flip the switch on the side to….For further reading, visit "The Guardian".
This preview is provided here with permission.
Courtesy: Guardian News & Media Ltd. 
Word List-2: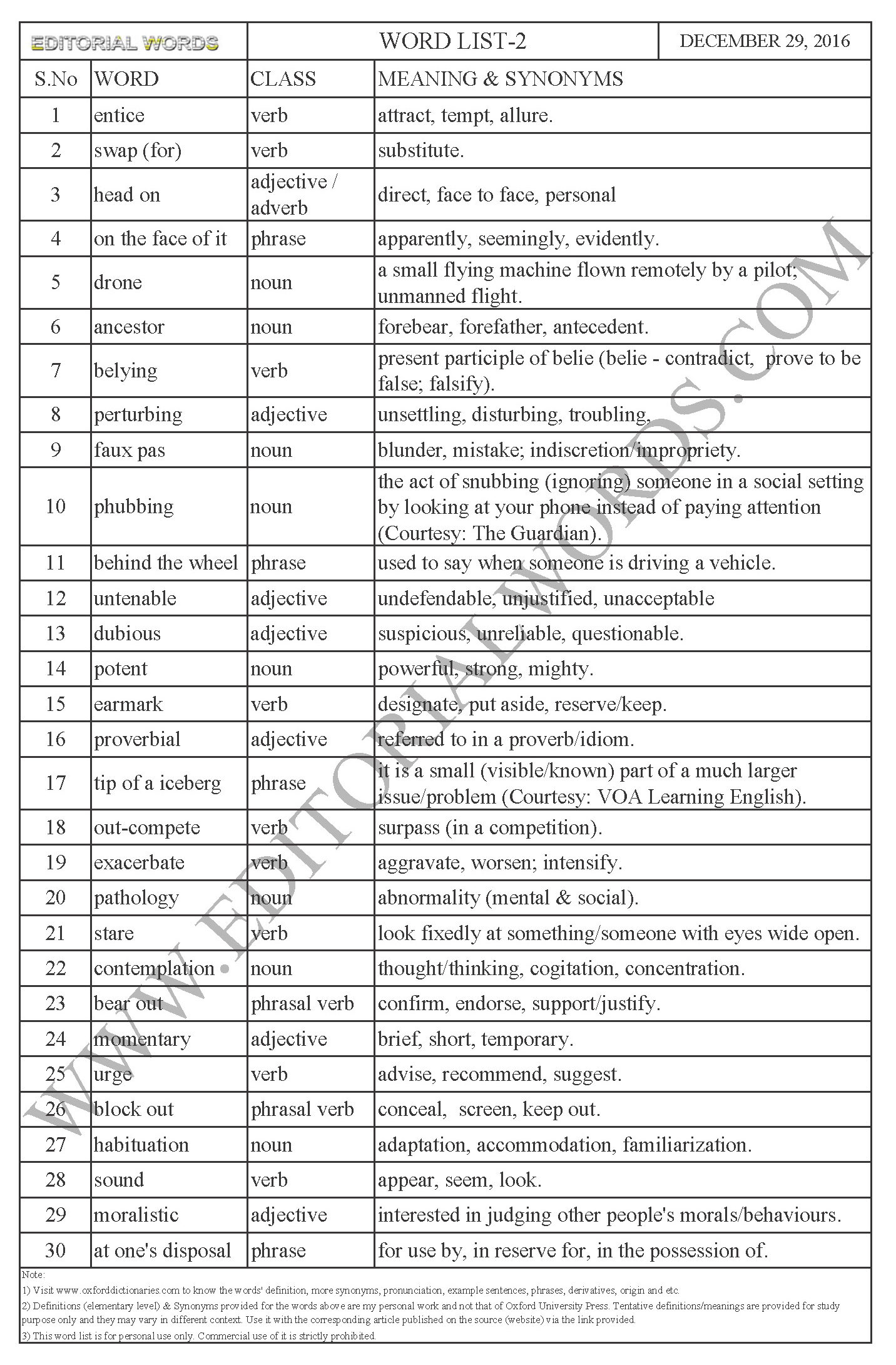 Note:
Visit www.oxforddictionaries.com to know the words' definition, more synonyms, pronunciation, example sentences, phrases, derivatives, origin and etc.

Definitions (elementary level) & Synonyms provided for the words above are my personal work and not that of Oxford University Press. Tentative definitions/meanings are provided for the related post only and they may vary in different context. Use it with the corresponding article published on the source (website) via the link provided. 

This word list is for personal use only. Reproduction in any format and/or Commercial use of it is/are strictly prohibited.