Retaliation or restraint? India has limited options over Kashmir attack – The Guardian (Sep 19, 2016)
The death toll from one of the deadliest strikes on Indian security forces in Kashmir history has continued to rise, and so too the pressure on Narendra Modi's government to retaliate. For further reading, visit "The Guardian".
Courtesy: Guardian News & Media Ltd. 
Word List-2: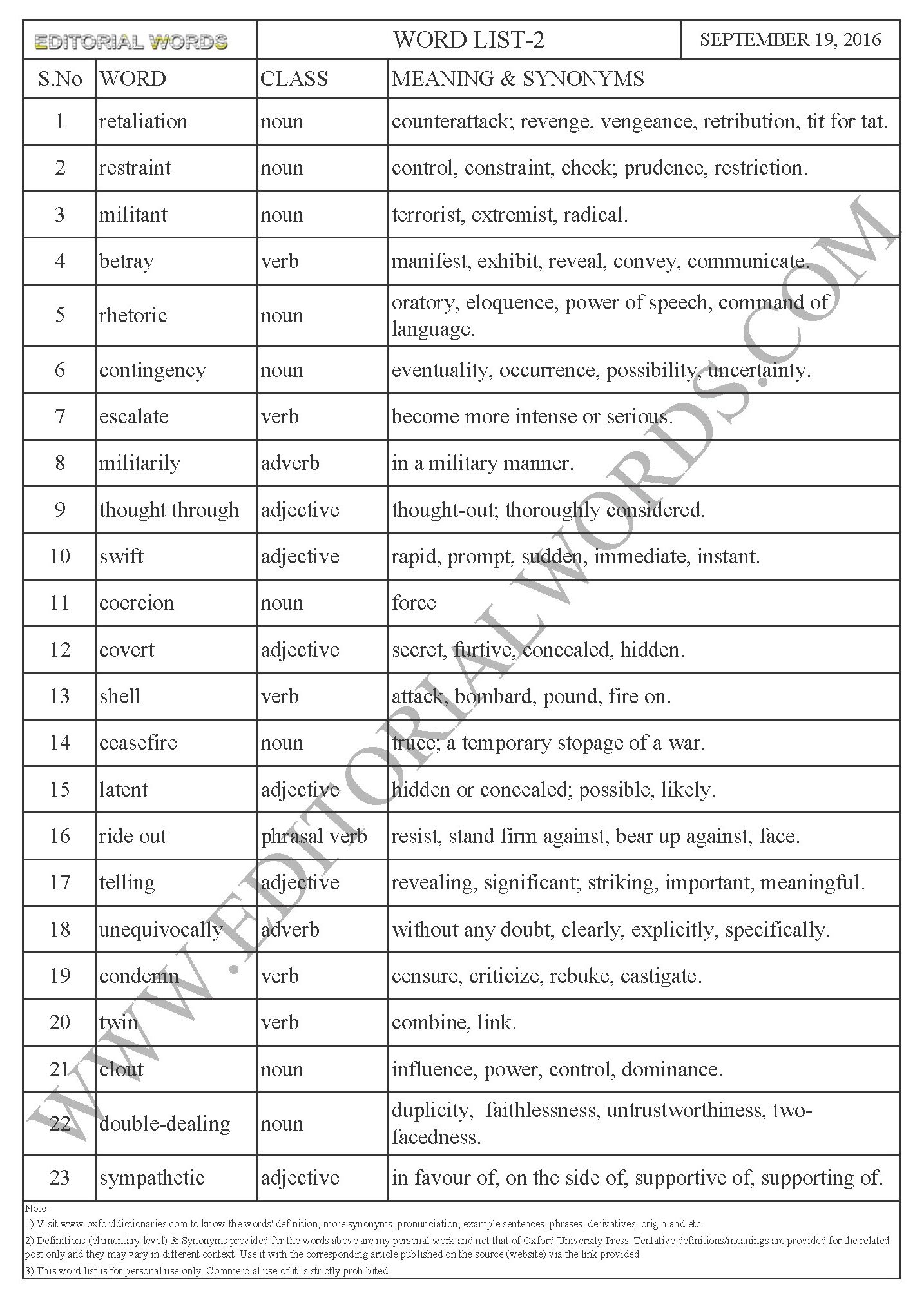 Note:
Visit www.oxforddictionaries.com to know the words' definition, more synonyms, pronunciation, example sentences, phrases, derivatives, origin and etc.

Definitions (elementary level) & Synonyms provided for the words above are my personal work and not that of Oxford University Press. Tentative definitions/meanings are provided for the related post only and they may vary in different context. Use it with the corresponding article published on the source (website) via the link provided. 

This word list is for personal use only. Reproduction in any format and/or Commercial use of it is/are strictly prohibited.